Virgins love
You ask me? People will die after all, and it may be better to learn to let go.
However, is it so easy?
This is a sketch in the ward. The clothes and pillows on the bed are intertwined with the patient's fears, fears, and unknown future.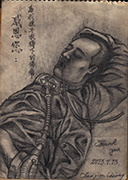 However, a mother will never give up her baby, even if he is sick. Like the Virgin's love for Jesus, it is like a person who may have a chance to lie in a hospital bed. Even if he is a critically ill patient, we know the suffering of being born in the world. In the face of the birth of a baby, we need to carefully care about the passport; The rebirth of a patient must be treated like a baby, with care and care. In fact, the reason for supporting me to stick to it is nothing more than because my three children have said that if I can't keep up, the burden will continue to my three children. They will also work very hard. Then, it's better to be brave than me alone!
So, looking at this picture, I have uninterrupted courage and unsettled love without knowing it.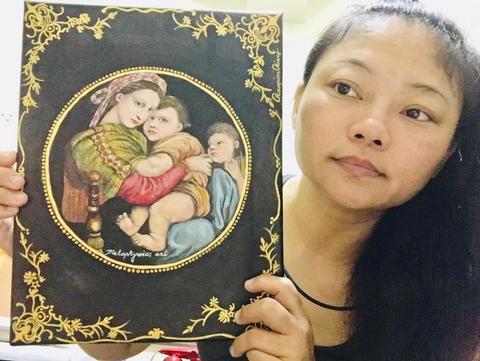 The first painting that imitates Raphael