Tea tree extract moisturizing,refreshing, purifying toner, it is suitable for sensitive skin.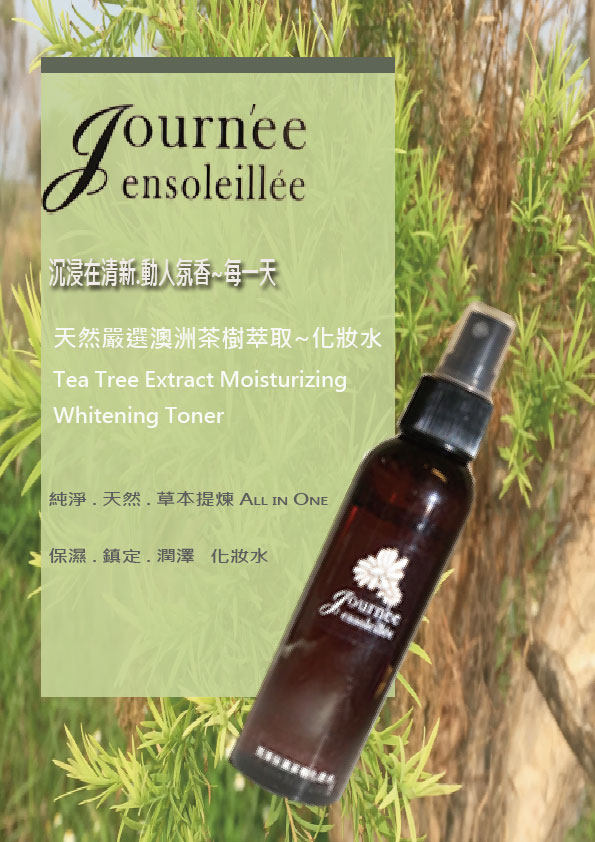 Natural tea tree are well- chosen, and use our own distillation to produce, not damage stimulate your delicate skin.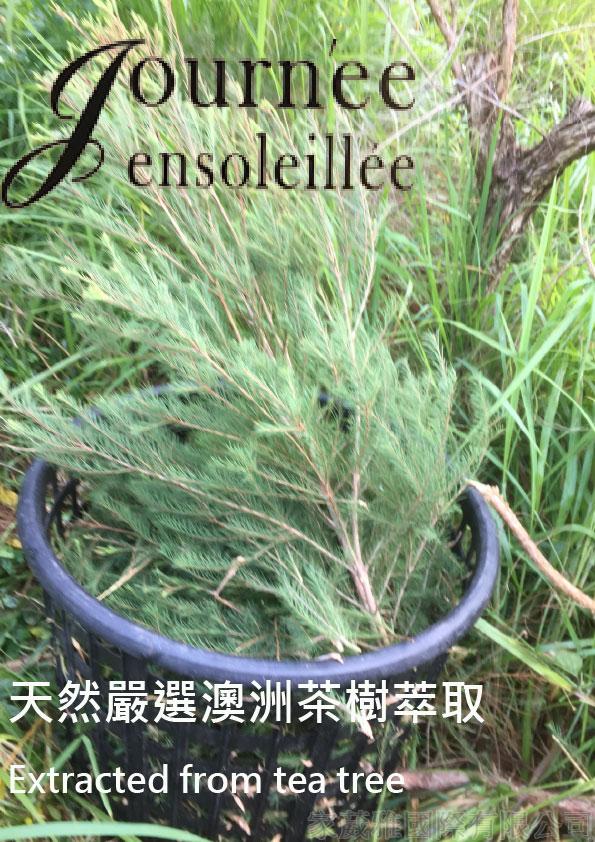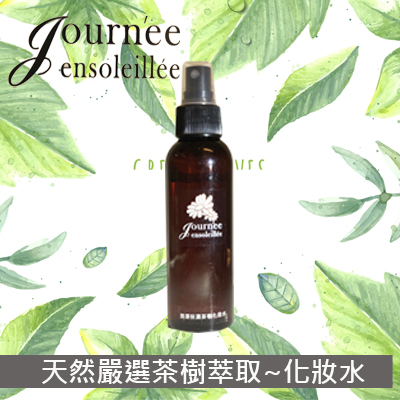 This is a multi-functional toner that can moisturize, astringe,nourish and sooth the skin, and has the effects like skin-toning, balancing, and anti-inflammantory. Adults and children have high acceptance. If you are working in front of the computer for a long time, you can spray your face regularly, just like washing your face to relieve stress and promote your spirit.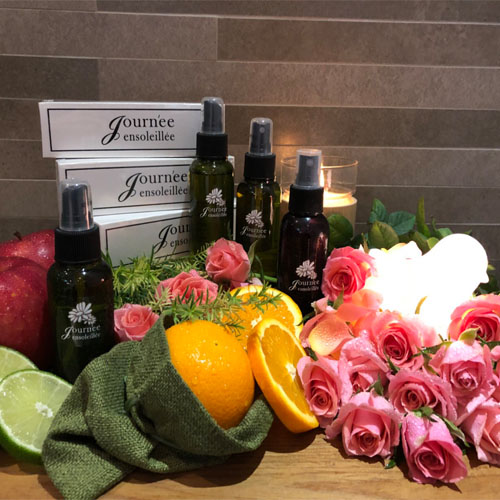 Content 1. No Paraben preservative added 2. Synthetic color additive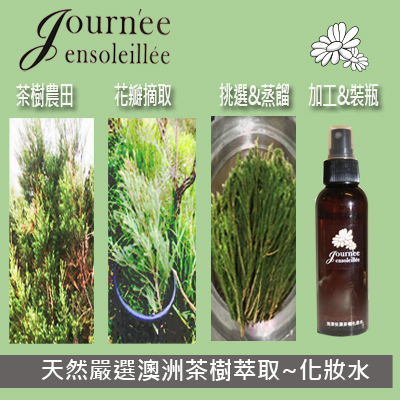 Ingredient:
Aqua ,Tea Tree water , Sweet Orange oil ,
Hyaluronic acid ,Glycerin,Polysorbate 20 ,
Sodium Levulinate ,sodium anisate