Make your skin smooth and delicate.

● The material is aerobic silk patented in Taiwan, it's breathing very well.
● It can be cleaned and reused, saving money and protecting environmental.
● The natural materials don't hurt the skin, and cleanse skin deeply.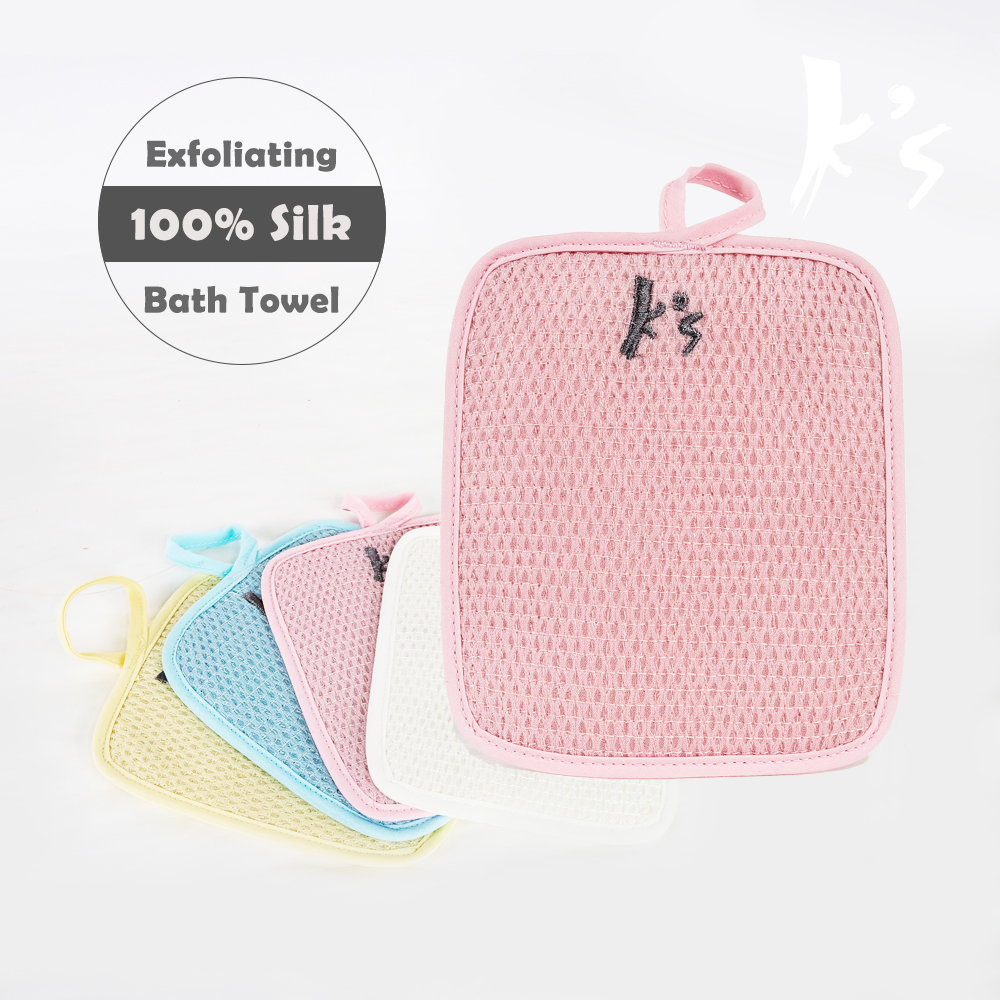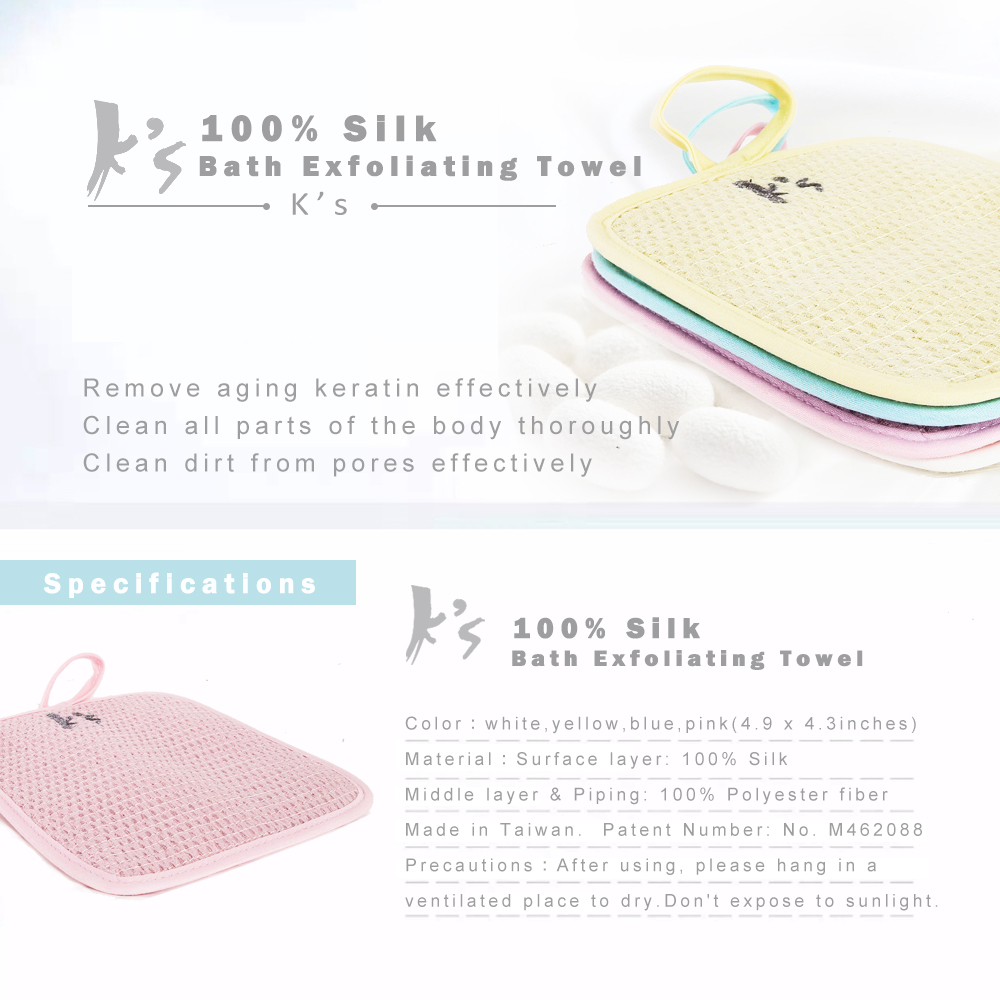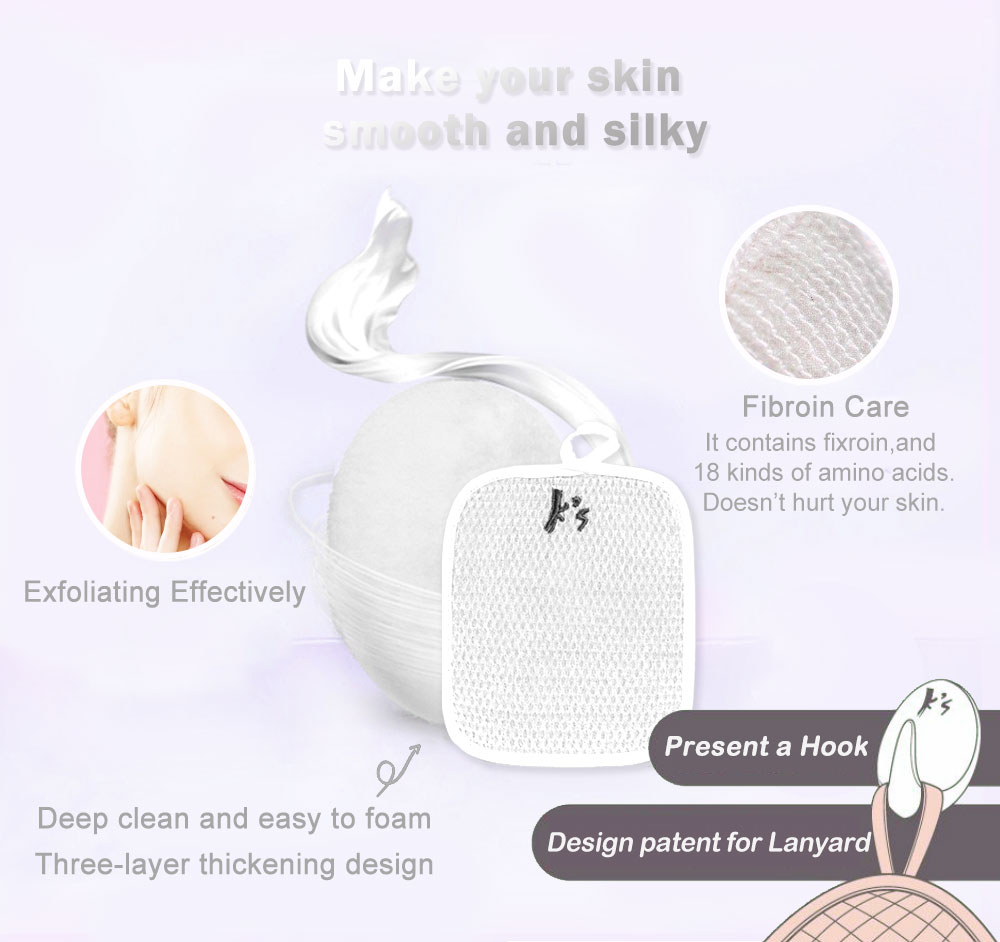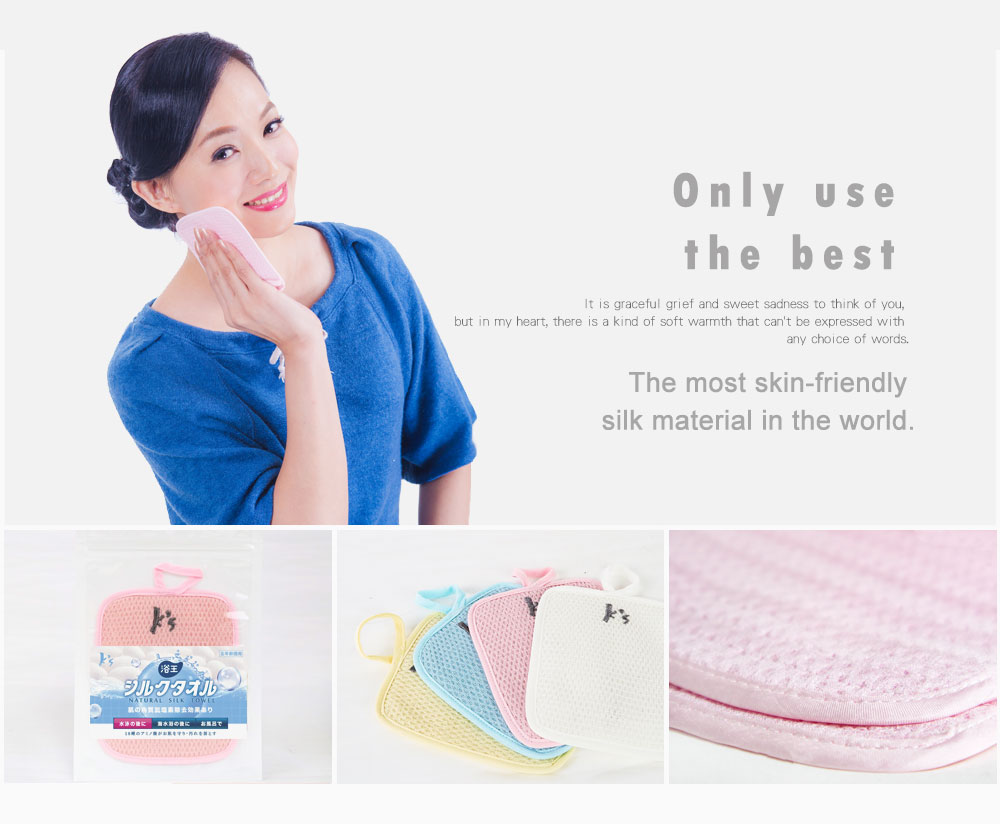 【Product Specifications】
● Packing: 1 bath-towel ( 3 layers fabric )
● Flat measurement: 4.9 x 4.3 inches
● Color: Blue, white, yellow, pink
● Material:
- Surface layer: 100% Silk
- Middle layer: 100% Polyester fiber
- Piping: 100% Silk
● Region of Manufacture: Taiwan
● Taiwan Patent Number: No. M462088
● Instructions:
After the skin getting wet, and using shower cream to Wipe all parts of the body and then rinse.
● Precautions:
1. After using, please hang in a ventilated place to dry.
2. Don't expose to sunlight.