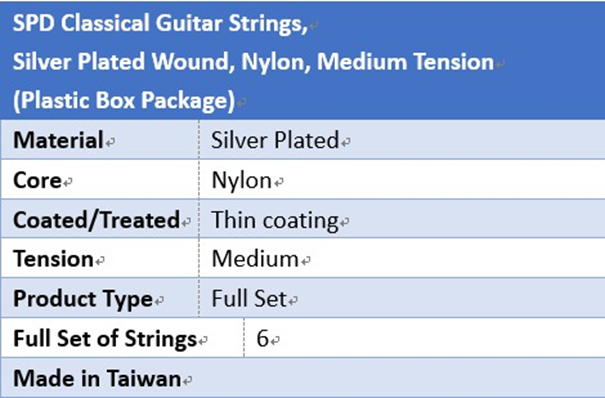 Whatever you play, SPD provides the feel of sleek you want.

Anti rust coating on the upper layer of strings
Contemporary tone with dramatically improved longer string life, tuning stability and consistency.


SPD string series apply the professional original material for string making. We manufacture and machining our own strings from their manufacturing plant in Taiwan.
To satisfy the classical high quality demand from customers, SPD develop the high-precision digital control equipment Machining process and anti rust coating. And strictly control the quality of product to create the rich sounds of string, bright and sweet tone as well as the benefit of fair prices.