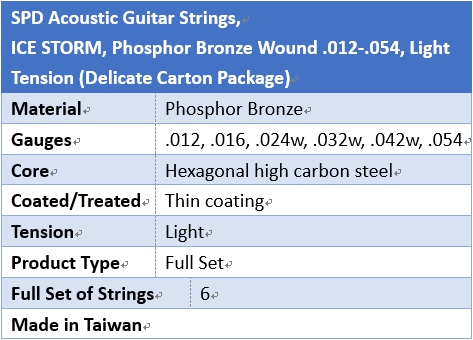 SPD Acoustic Guitar Strings adopts hexagonal high carbon steel core and winding wire specially imported from the United States for strings.
In order to pursue the requirements of professional playing range, professional digital automatic tension control string processing is adopted.
Thin coating on the surface of the strings to improve corrosion resistance and increase playing life.


SPD ice storm strings differing from other traditional guitar strings are produced at a frozen temperature. Its unique tone is clear and melodious, full of vitality and highly penetrating power, and extends the end of the voice. Make your performance more expressive and attractive.