Network with over 300 Taiwan quality suppliers! More than 20,000 items to choose from!
Key Features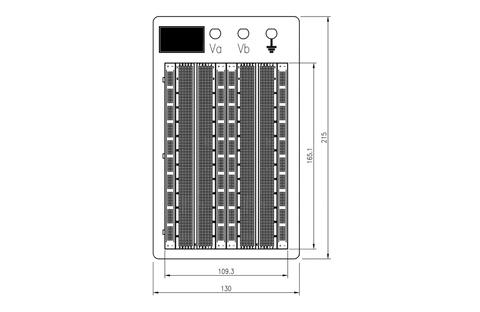 Solderless breadboard square hole

1660 tie points

Without jumper wire

RoHS Directive-compliant

Features:

Base with anodized treatment to stand high frequency

Durable AL nameplate stands static interference

Using phosphor bronze/nickel silver to get lasting endurance of insertion hole

Exquisite colur coordinates for easy recognition

High-class acetal ABS material of plastic

Materials:

Board:

ABS, plastic

Surface: Colored

Plate: Aluminum

Surface: Black

Thickness: 1.2mm

Spring clip:

Contact: Phosphor bronze

Finish: Nickel plated

Insertion range: 0.4-0.7mm

Packing: blister

Accessories:

Plate: 215 x 130 x 1.2mm

Board: 165.1 x 109.3 x 8.5mm

2 Terminal strips

4 Distribution strips

3 Binding posts

5 Cushions

Other solderless breadboards are available, please refer to our web-site and the attached catalogue
※More detailed specification, competitive prices and flexible quantities, please check and buy on our web-site
www.shallin.com.tw
!
Payment Details for Offline Orders
Payment Terms : TT ,PayPal
Minimum Order : 10 Piece(s)
Last Update : 2021-07-22