One-button operation snap fastener
Key Features
Introduction
Double notch sealing machine is used with tensioner. Tensioner can be electric, automatic or manual.
Because of tensioner has only the function of tightening and cutting the steel strip, therefore need to use the notch joint of the sealing machine to fix the steel strip. The double notch sealing machine can use the steel buckle as a medium to bite out two notches in a broken manner to prevent the steel strip from falling off.
The GripPack sealer's lightweight, durable design makes it easy to handle and operate.

With one-button operation and performance enhancing features not found on pneumatic tools, it vastly improves productivity for the sealing of steel strapping in heavy-duty hand tool applications.
Features
Maximum power and performance
LED light illuminates green when ready to seal to avoid accidental discharge
Double notch design improves speed of application
Vastly improve productivity for the application of steel strapping
Applications
Steel industry (Steel coil, Steel plate, Steel pipe)
Alloy steel industry
Transportation industry
MAJOR COMPONENTS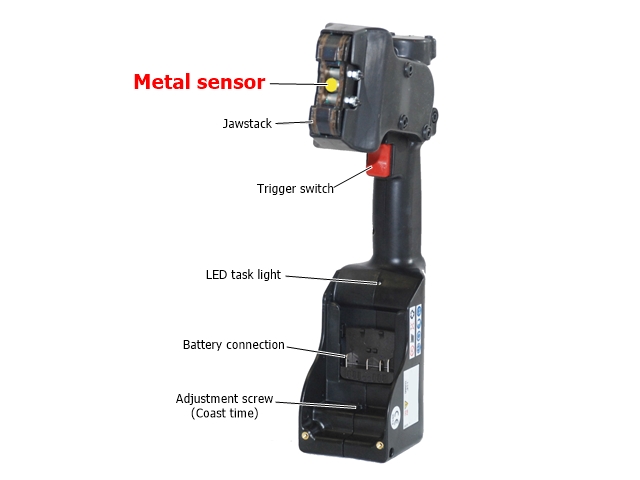 JOINT TYPE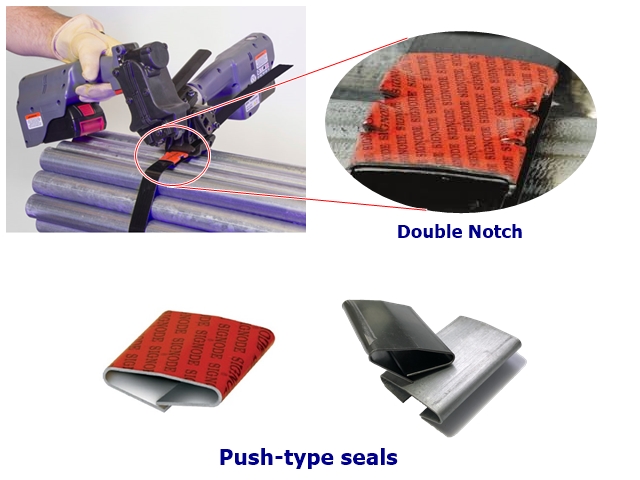 TENSIONER SELECTION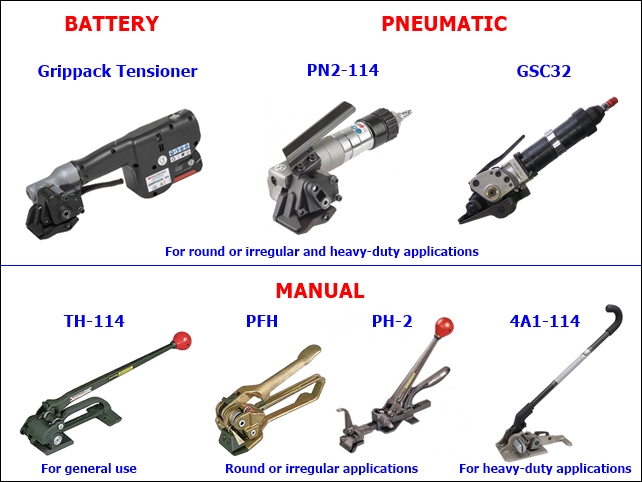 Specifications
| | |
| --- | --- |
| Model | GripPack Sealer |
| Weight | 8.0 lbs (3.6 kg) |
| Strapping width | 3/4" or 1-1/4"(19 or 32 mm) |
| Strapping thickness | 0.025"~0.031"(0.64~0.80 mm) |
| Joint type | Double Reverse Notch |
| Battery type | Bosch Li-Ion 18 V |
| Battery charger voltage | 100 or 110 or 230 V |
Payment Details
Payment Terms : TT ,PayPal
Video
Double Notch Sealer for Steel Strapping
Last Update : 2019-07-29