Safety Goggle Clear Lens disease prevention /High Impact Splash Resistant Glasses
Key Features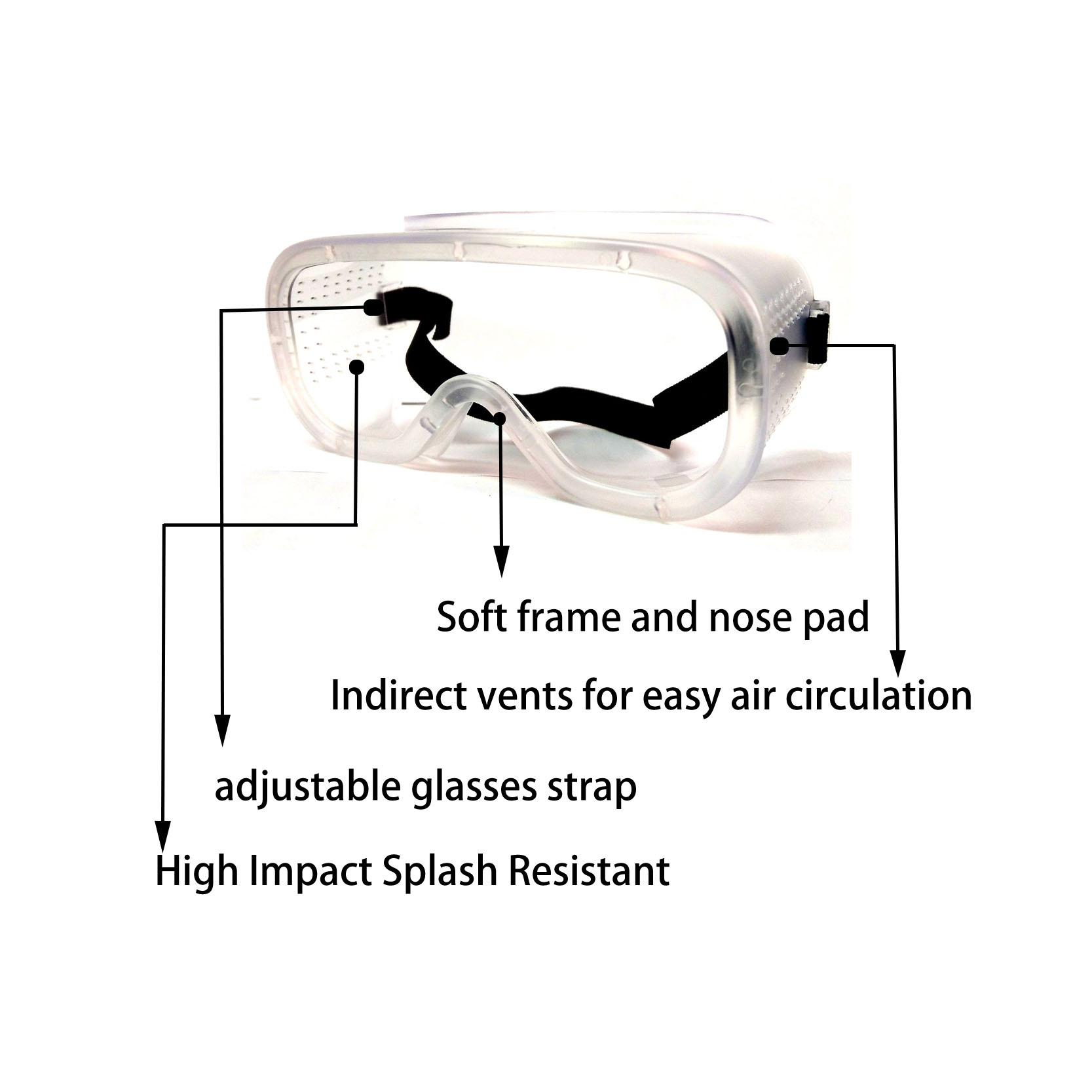 Our safety glasses effectively prevent injury from any activity with a possibility of flying objects impacting the eye.

Equipped with anti-fogging air vents to provide clear vision. Protects eyes from strong winds and 99% of harmful UV rays.

These glasses leave a large enough space for myopic lenses

Wide-ranging application - Suitable for disease prevention and activities such as shooting, target practice, etc.

Payment Details for Offline Orders
Payment Terms : TT ,PayPal
Minimum Order : 300 Piece(s)
Last Update : 2021-10-15