Sacha Inchi Oil Black Coffee Packs/ 10 Bag per Box
A go-to nutritional coffee for Taiwanese.
100% Top quality coffee beans grounded with Sacha Inchi Oilpowder
General store-bought coffee can either leave a bitter taste to your mouth, containartificial sweeteners, or some may even have a sour aftertaste. Our Sacha Inchi Oil- Coffee brings the best of all tastes to your palette when consumed.
Sacha Inchi Oil Black Coffee will not cause irregular heartbeat, stomach issues, andinsomnia. It gives the coffee a smooth & sweet aftertaste.
You can make a delicious Latte with Black Coffee by mixing 150 -200cc of hot water and 20cc of milk together. Giving the Latte a beautiful color andrich taste.
By using a one-of-a-kind baking method by fusing Sacha Inchi Oil and coffee beans, ittastes rich and has a unique fruity aroma.
Delicious when served either hot or cold. One cup a day will satisfy and bringenjoyment to your life.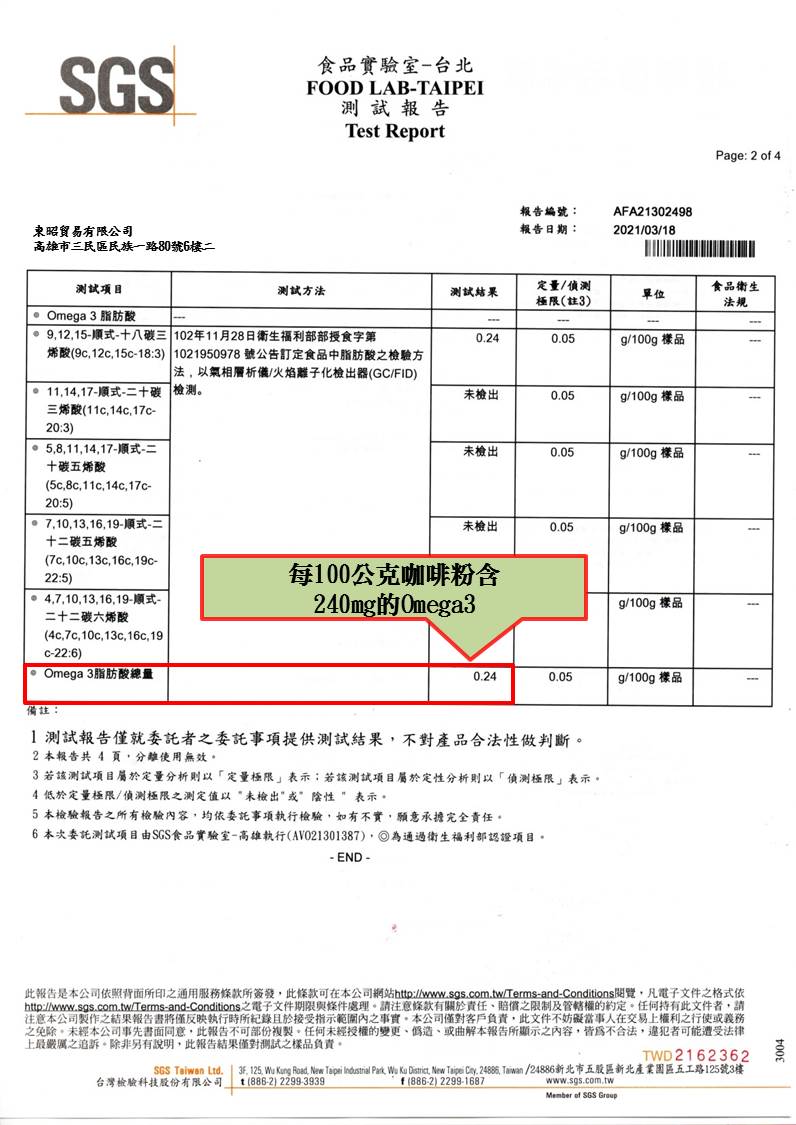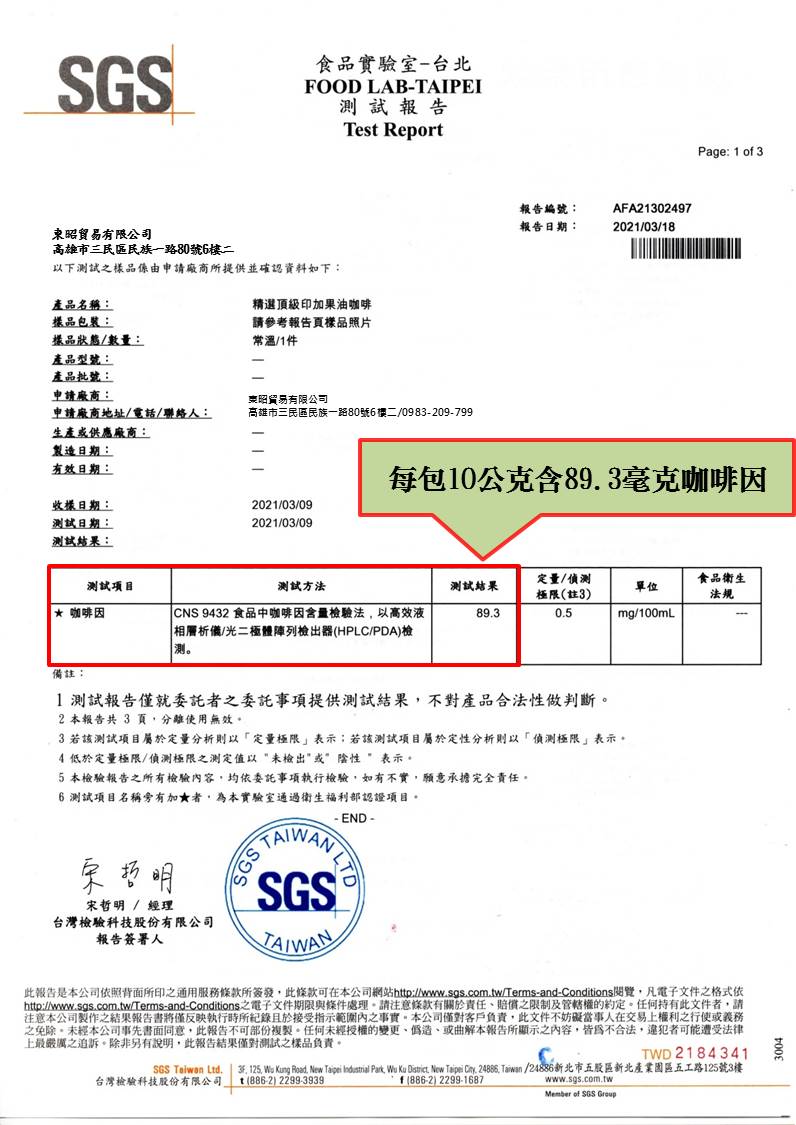 Each 100g of coffee powder contains 240mg of omega-3.
10g per bag only contains 89.3mg of caffeine.
SGS test indicates that only 89.3mg of caffeine is contained for every 10g of coffeepowder, and it will not cause irregular heartbeat, stomach issues, and insomnia. Thecoffee is friendly to consume and will not cause discomfort.

Sacha Inchi Oil Black Coffee 1 Box / 10 Bags
A more natural and easy way to stay healthy!
Zhen You Mei Product Series
Made in Taiwan
Order NOW