Type: RJ 45, 8P8C, Crimper/ Crimp tool, Toolless, Ethernet connector, Female jack, Male plug
For effortless termination, the Easy Crimping Tool allows less force to be used in the process to close up the aluminum die-casting cover to complete the termination. The unique crimping tool is a great item for cost reduction. It is simple and fast to work with the EXW Tool Free Field Termination Plugs and Tool Free Keystone Jacks. The front is designed for crimping

Tool Free Keystone Jacks

. The bottom part is used to crimp

Tool Free Field Termination Plugs

. Exerting a little force on the handle, and the jack or the plug will be terminated with no hassle. The quality of the tool is exceptional. The surface is specially treated with zinc coating to protect the plug or the jack and reduce damages to the appearance during the crimping process. The handle is covered with PVC, giving the tool a comfortable touch.
Features
Compatible both T-568A and T-568B wiring schemes.

Tool free and easy installation.

Compatible with 1U 24 port and 1U 48 port blank panels.

Easily snapped in and out of patch panels and surface mount outlet boxes.
Specifications
Length: 178 mm.

Width: 52 mm.

The front crimping slot: 18.2 mm (length), 18 mm (width).

The bottom slot: 14.8 mm (length), 14 mm (width).
Material
Assembly Video for CAT.8 Keystone Jack
Assembly Instructions
The pictures below illustrate the correct way to terminate the Tool Free Plug and the Tool Free Keystone Jack with the Easy Crimping Tool.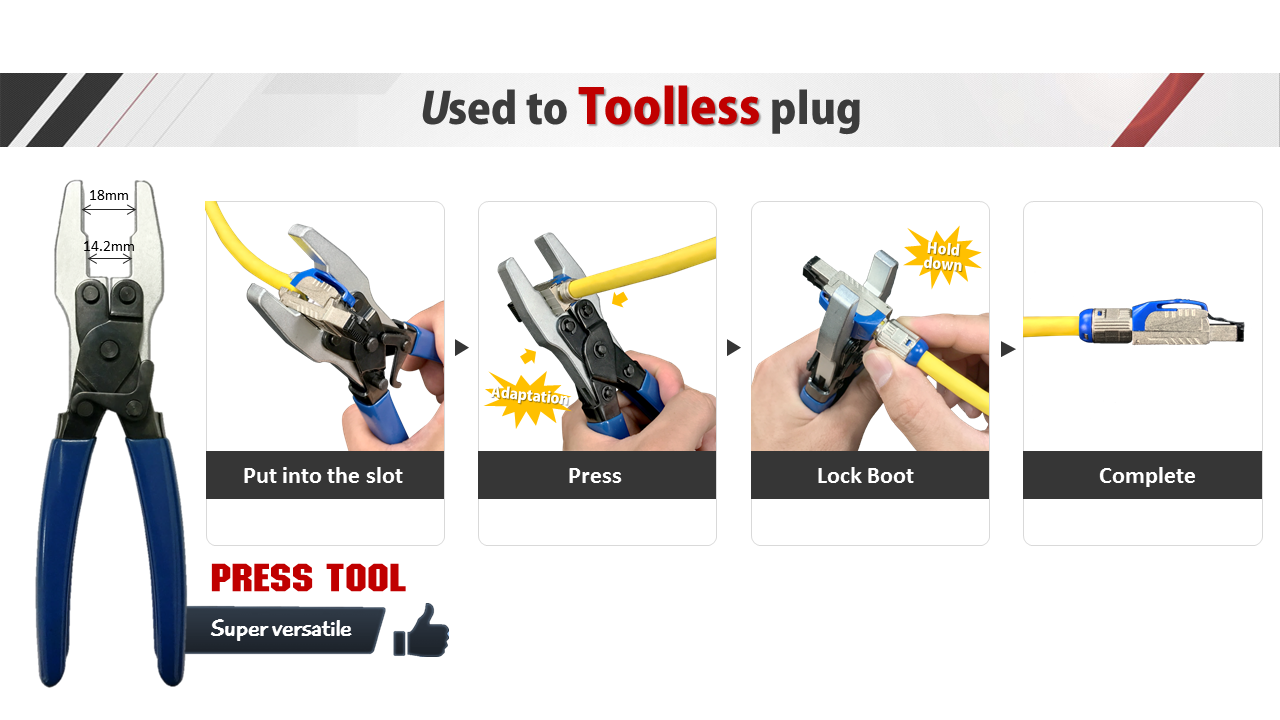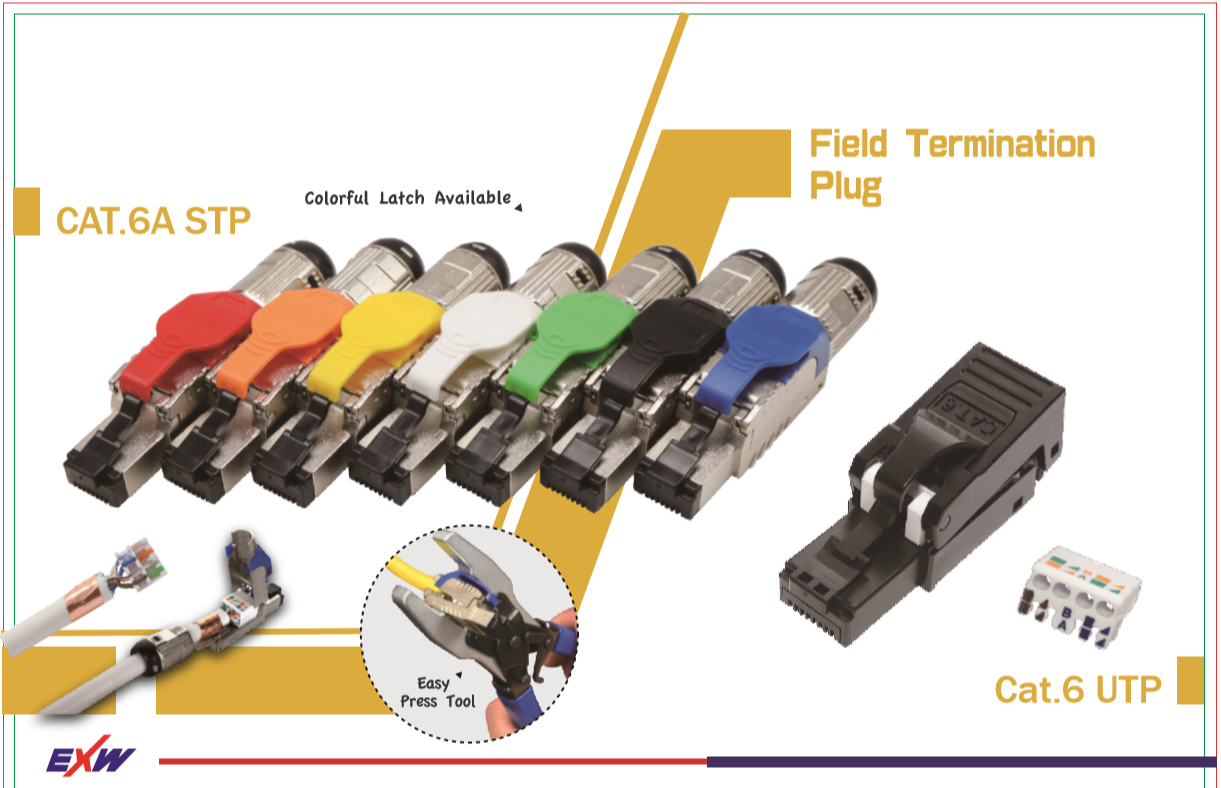 For more information, please visit the EXW official website.