The EVA foam mats have a wide array of product applications. They are not only commonly used for kids' products but also used in exercise and gym mats. Material properties proffer protective layering and versatile installation methods for product design. In recent years, Komat has moved beyond EVA play mats original applications and found unique applications in popular household/interior decoration design concepts. EVA play mats can now be designed with a variety of color patterns for not only baby play room, but also trending home decoration style.
There have been recent consumer concerns regarding material toxicity in foam materials. Consumer concerns have centered on the material compound formamide which may be harmful to children's health that play on mats. In order to comply with hazardous safety concerns Komat Tech Co. Ltd has devised a unique formula limiting toxic composition while maintaining perfect product function. Komat Tech Co. Ltd complies with current chemical substance restrictions in accordance with toy safety directives. Komat Tech Co. Ltd has invested and achieved an innovative material which is exlusive to Komat Tech Co. We regulatory commpliant to the following material standards and quality material directives (including ASTM F-963-7, EN71, PAHs1, REACH, and CNS 15490). Our EVA foam mats are free of plasticizer, halogen-free, free of heavy metal, free of PAH, free of formaldehyde, free of Chlorine Formamide with two different level < 2ppm and < 200ppm.
Today, many manufacturers are not able to produce product free of hazards and low Formamide as Komat does. Komat foam mat materials serves a dual-purpose: multi-function applications and aesthetic appeal within safety considerations and beautiful look.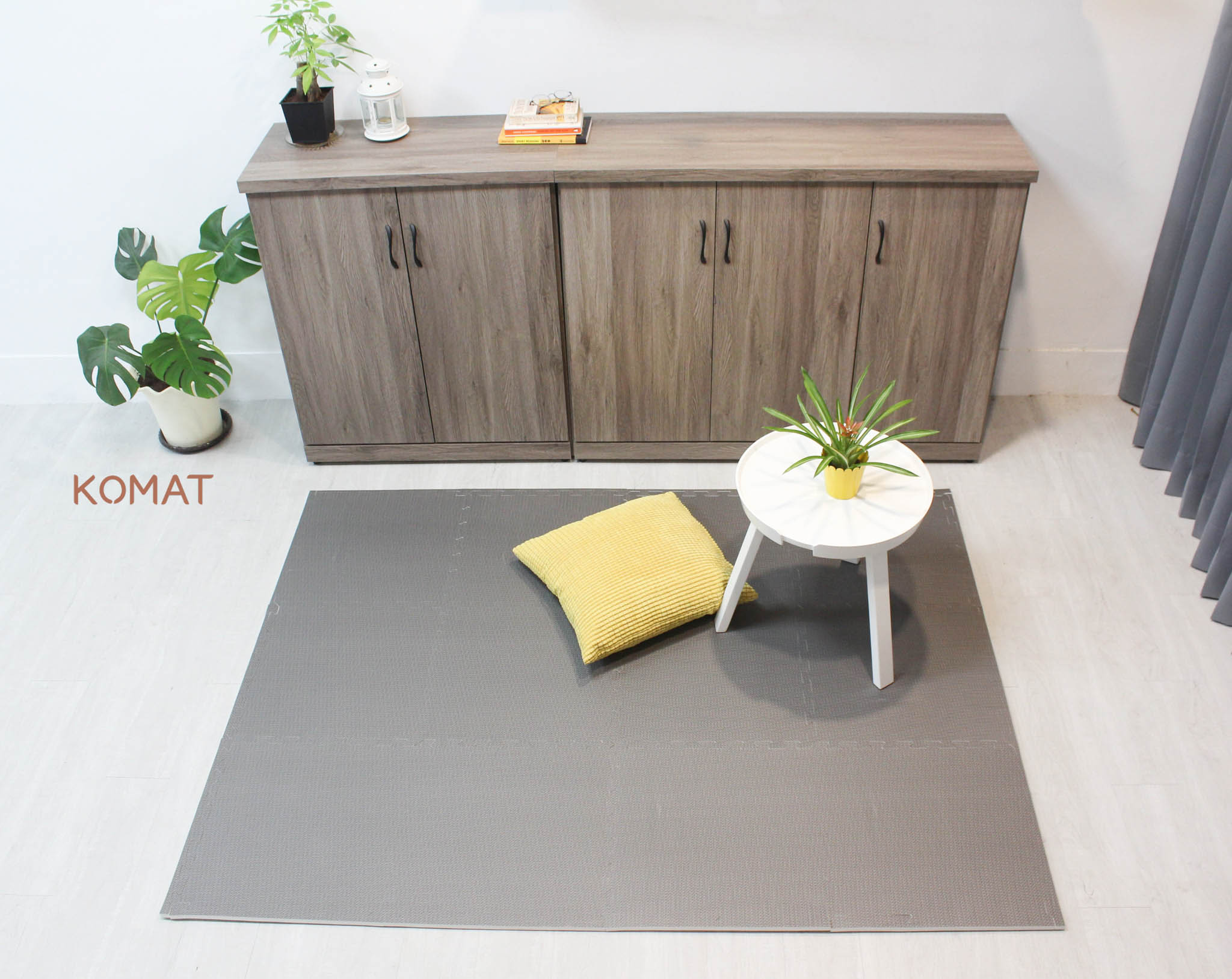 PRODUCT FUNCTION
Komat has offered on our product multi-application, our non-toxic EVA foam mat products can be applied to a number of areas ranging from interior decoration, baby & family protection, gymnastics, to various industrial usage. Our products not only achieve safety concerns, but also make your life more comfortable and aesthetically appealing.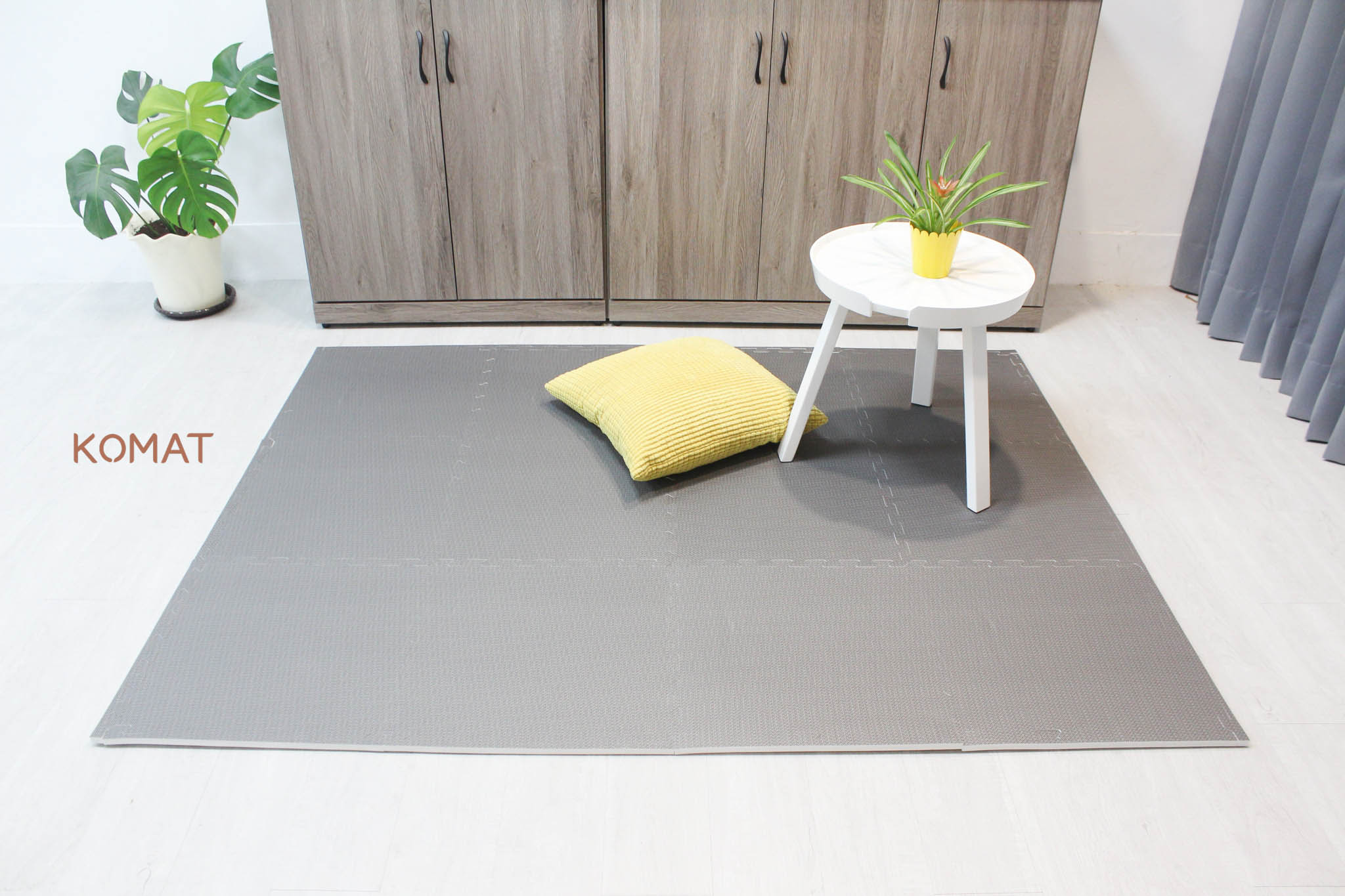 DESIGN DIVERSITY
Prior to our product designs there were limitations in creative patterns and colors for consumers' choice. We are able to tailor many print graphics and new color trends which might apply to your niche product needs.

DIMENSIONS & SIZING
Komat offers a standard dimension of 6 tiles which each include edging bonders for making them look like a real rug in your home, we can also enlarge sizing to meet your special needs. Additionally, we provide plenty of options for tile shape, gear, and even the customization in mat dimension and thickness.
DETAILED PHOTOS