Believe Plant Based Female V Wash shower Foam deep whitening, it is a the best product for female V zone wash foam, which developed by natural plant based moisturizing ingredients,including chamomile and witch hazel extract,and a variety of compound essential oils by female aromas.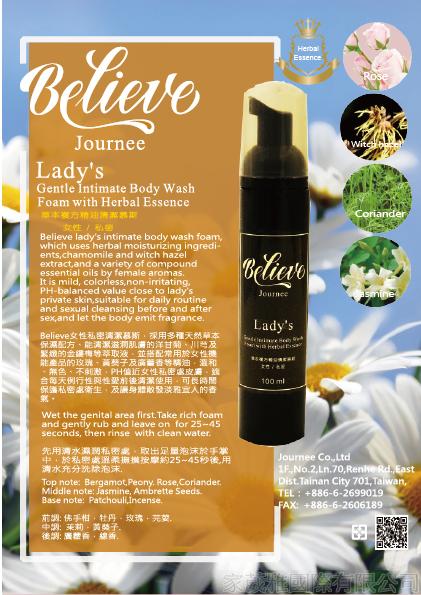 Because
this products have many considerations,
1.

PH value close to lady's private skin
5.use many aroma
essential oil for female body,
It is suitable for daily routine and sexual
cleansing before and after sex,and let the body emit fragrance.
Ingredient:
Aqua, Glycerin,Cocamldopropyl Betaine,Decyl Glucoside,Disodium Laureth Sulfosuccinate,3-o-Ethyl Ascorbic Acid,
Witch hazel Extract,Ligusticum Chuanxiong Root Extract,Chamomile Extract,Lactic Acid,EDTA Disodium Salt,
Gluconolactone,Sodium Benzoate,
Enssential oil: Bergamot,jasmine,rose,peony,patchouli,incense, coriander,Ambrette Seeds
Top note: Bergamot,Peony. Rose,Coriander.
Middle note: Jasmine, Ambrette Seeds.
Base note: Patchouli,Incense.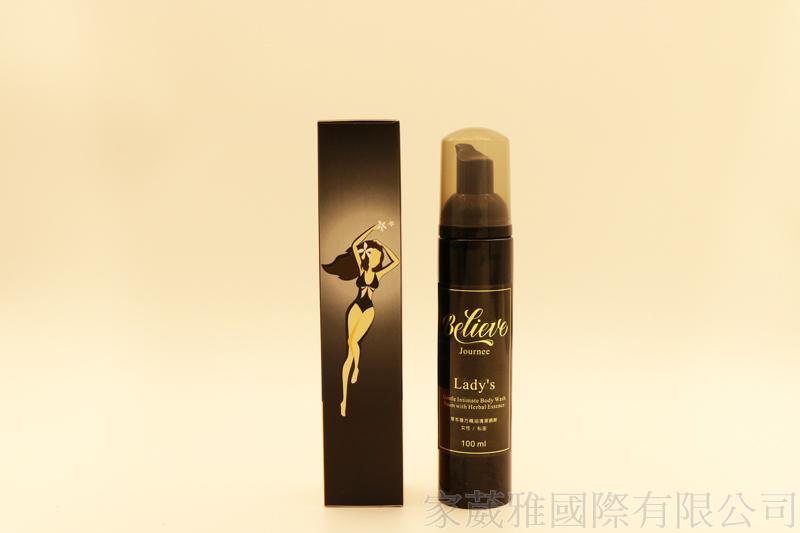 Instrctions:
Wet the intimate area first.Take rich foam and gently rub and leave on for 25~45 seconds, then rinse with clean water.
Best to store it at room temperature in a dry place and away from sunlight.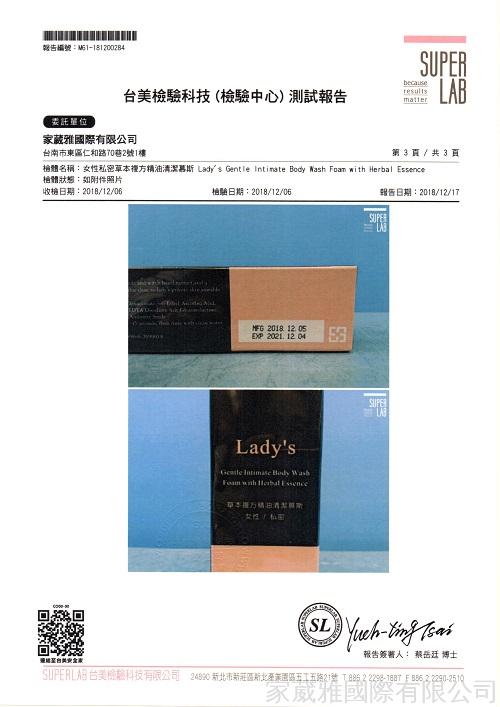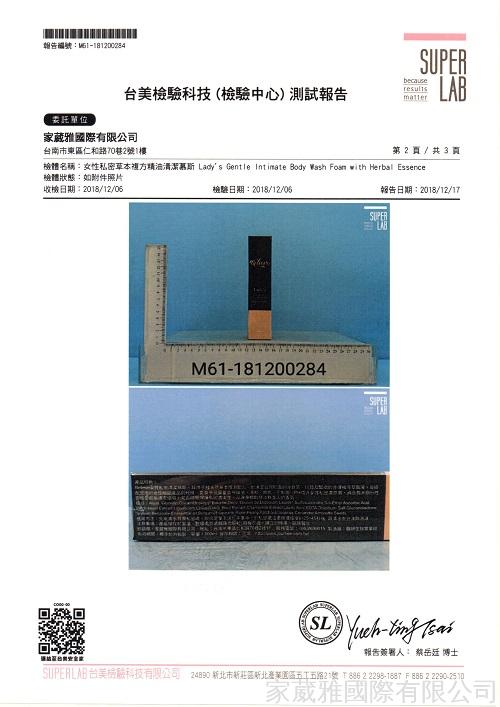 Other intimate products