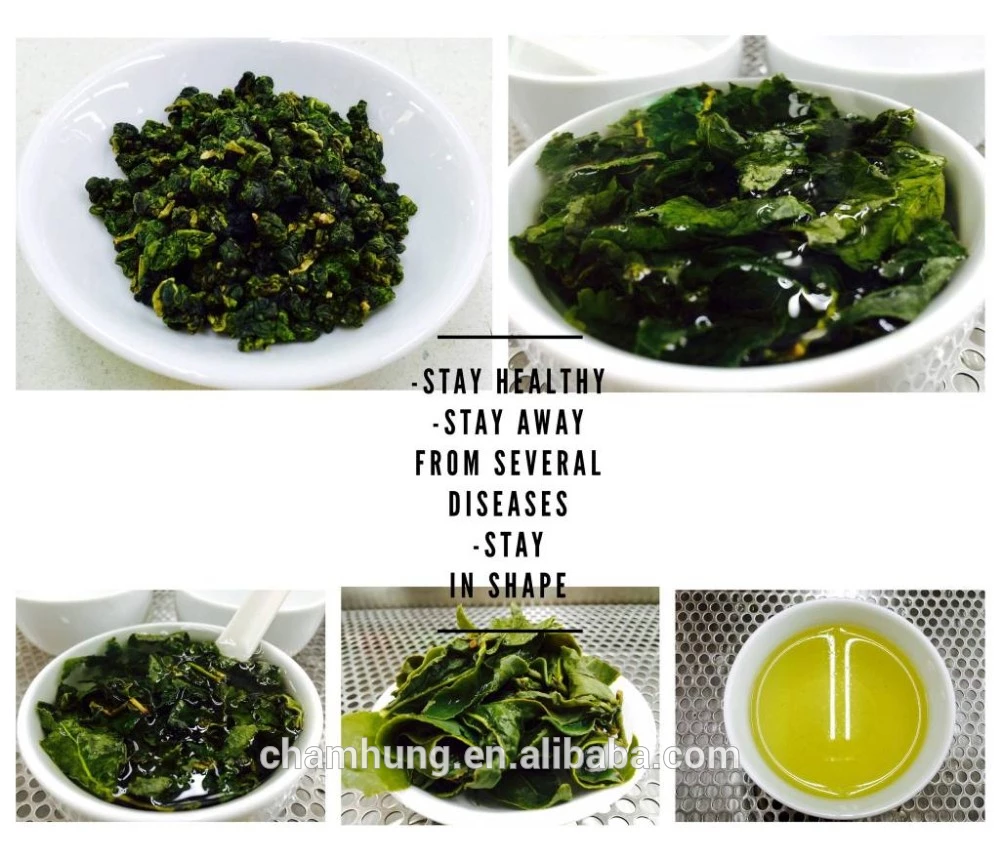 About Taiwan Lishan Oolong Tea
Taiwan Lishan Tea's nutrients are from the Gaogang slope, which has always been famous throughout the country for planting juicy pears, peaches, honey apples, apricot, plum and other temperate fruits and high-cold vegetables. Additionally, the excellent water quality also brings a special natural fruit taste and smell on Taiwan Lishan Tea.

Blessed with these geographical factors, coupled with continuous improvement of planting techniques, Taiwan Lishan tea leaf is rather hypertrophy with higher pectin content and very low bitter component of catechins. Its light floral and sweet flavour called the best tea in the grade.

They are why the good leaves' colour of Lisjan is fresh and lively, along with its smooth and particular taste (the tea fragrance remains long and strong inside the mouth), and the level of re-brewing times is relatively high.

All of our tea leaves are Hand-harvested only and strictly require One bud Two leaves, which are the conditions for the Premium Oolong tea.
Cham Hung Exclusive Tea: Honey Oolong Black Tea
Our Organic Taiwan Lishan Oolong Black Tea is a very rare tea type in Taiwan, the particular flavour: Honey, is caused by the bite of green leafhopper, which not all the tea suppliers can plant the same type of tea.
About Cham Hung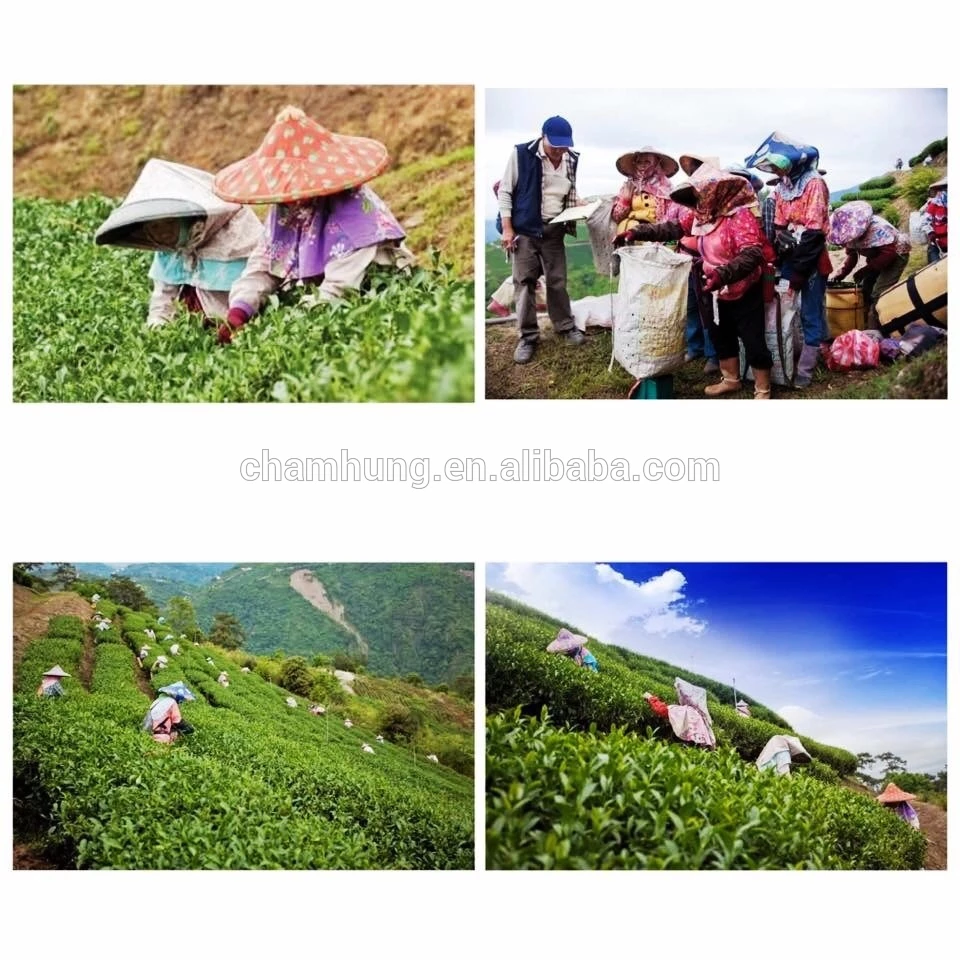 Cham Hung's Employees & Premium Plantations in Chiayi Alishan, Nantou Lugu (Dong Ding) & Shanlinxi & Dayuling, and Taichung Lishan. (They are the best mountains to plant Oolong Tea in Taiwan.)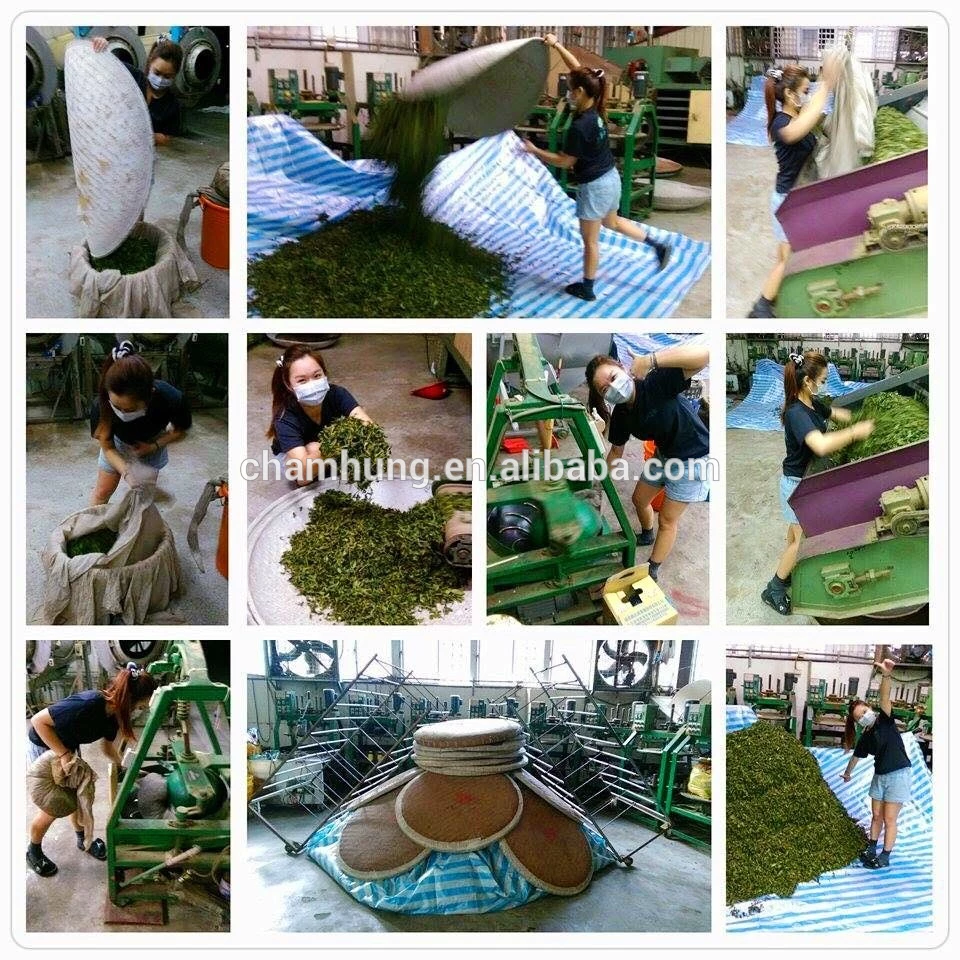 Cham Hung has run their own plantations & factory more than 55 years, they have been inherited for four generations since 1963, the period was also the year which the tea industry started to expand at a rapid rate in Taiwan.
We sold from only the tea flush (bud) in the beginning to now a variety of Oolong tea leaves as a wholesale.
In order to understand the customers' demands, we are dedicated to non-stop innovation and improvement, and have built the customer loyalty, encouragement and good reputation, which are the driving forces behind the establishment of our existence and confidence.
Our Advantages


Cham Hung's Competitive Superiorities That NO Other Suppliers Can Copy
Innate & Inherited Advantages
- Tea culture has been raised maturely in Taiwan since 1970s
- 55 years tea planting & brewing experiences with the background of 4 generations
- Our teas grow at the Premium tea plantations in Taiwan: Alishan/Dong Ding/Lishan/Shanlinxi/Dayuling


Taiwanese Oolong Tea VS. Chinese Oolong Tea

The tea plantation area of China is four times the size of Taiwan, but the quality is not as good as Taiwan tea. Professionals pointed out that China belongs to a continental climate with less water content in the air, which leads tea leaves to lose their vitality within a short period of time. On the contrary, Taiwan belongs to a maritime climate, tea leaves can still retain the original flavour even after withered away.
Taiwan Oolong Tea is an island and semi-fermented tea, it's famous and valuable by the smooth and extraordinary taste and smell which are between black tea and green tea: pure, sweet, and refreshing, additionally, with the favour of natural fruit. They are the most obvious characteristic of oolong tea compared with other tea varieties.

Professional Experience & Ability
- All of our tea leaves are Hand-harvested only and strictly require One bud Two leaves, which are the conditions for the Premium Oolong tea.- We are tea wholesale, which can guarantee to provide the best quality of teas with reasonable prices, and stable supply of any quantity that our clients require

Reliable Before-and-After Sales Service
According to your buying propose/business type/products enquiry, we can provide you our best suggestions accordingly to meet your demand. And we shall do our best to support you if you have any questions after receiving or selling our tea.

Packing & Delivery

Want to try every type of teas but prefer Small quantity/amount?
- 3g Organic Pyramid tea bags
- 3g Sachets
- 16g Vacuum Packs
Recommended for Beginner-Level, Busy Workers, and Adventurers!
Want to drink as a daily base with better value?
- 150g~300g Vacuum Packs
Recommended for Advanced Level and Daily Tea drinkers, especially with tea pots and tools for the best taste of tea!
Want to give others as gifts?
- The previous packages in the gift bags/cans/boxes.
- Customised.
Recommended for every occasions that you'd like them to receive the most Special & Healthy gift ever!