THE BEST ANTIVIRAL SPARY,
ANTIVIRAL≧94%~99%, ANTIBACTERIAL≧94~99%
---
NANOTTA SHILED HAND SANTIZER
Product detail:
1. inhibiting reproduction (nano-silver react with microbe)
2. Breaking down the cells (TIO2 creates hydroxyl radicals)
3. kill the virus (SARS/H1N1/ENTEROVIRUS)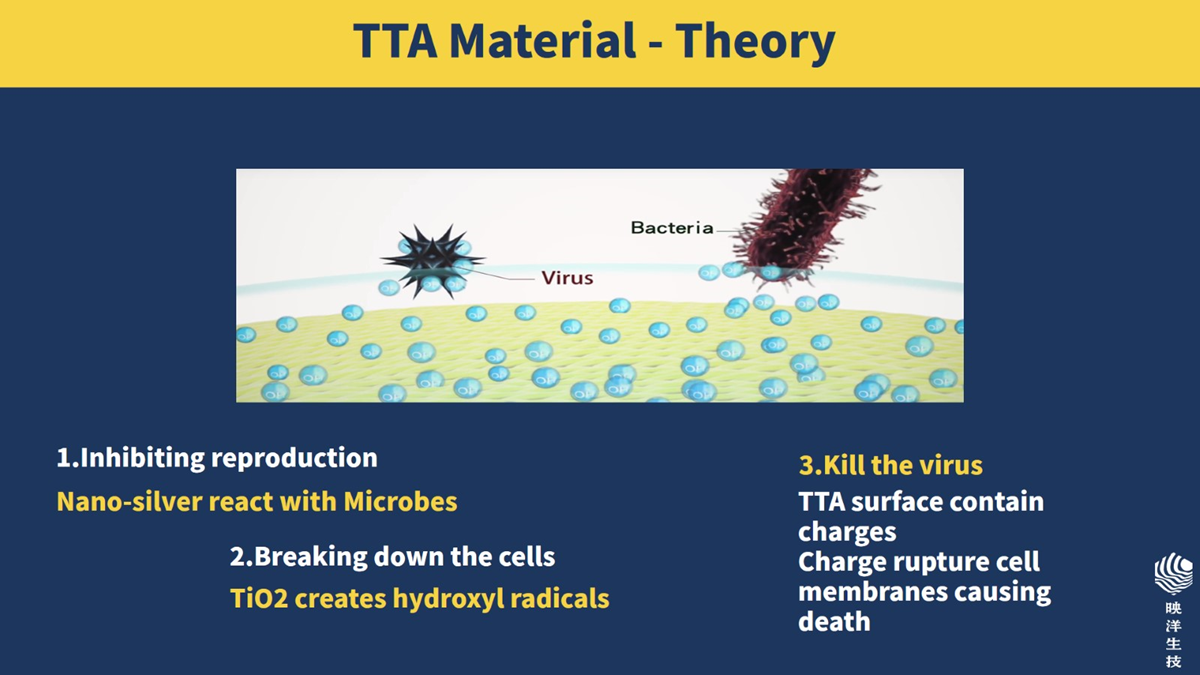 Features:
NANOTTA, that New Nano Composite Material Introduction, TTA have Taiwan FDA report, American FDA and Mircobac certification, 100% non-toxic.
In Taiwan, TTA is trustworthy product, Taoyuan International Airport use it on kitchen and lounge, but the big barrel of 20kg, so bottled 25ML and 100ML spray, easy to carry that you can used anything for your country.
Widely used, evenly sprayed in the human body, clothing, toys, furniture and soon, can maintain nano-activity for a long time, nolonger need to wash with water. Spray on anything , Anti-mildew and antibacterial effec, can last for 3 month.
Ingreditent:
Nano silver, Titanuum dioide, Aqua
Especially :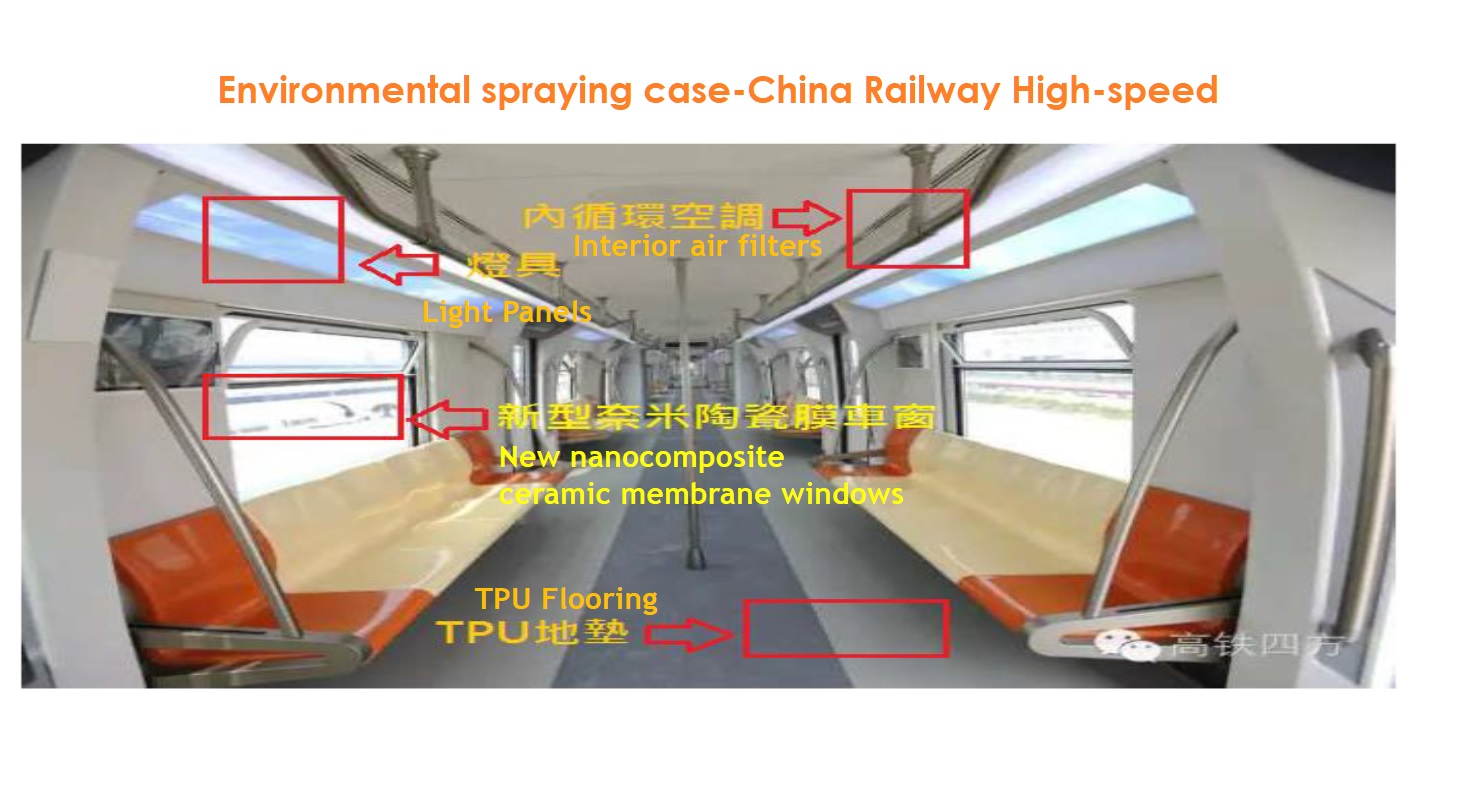 Multinational patents: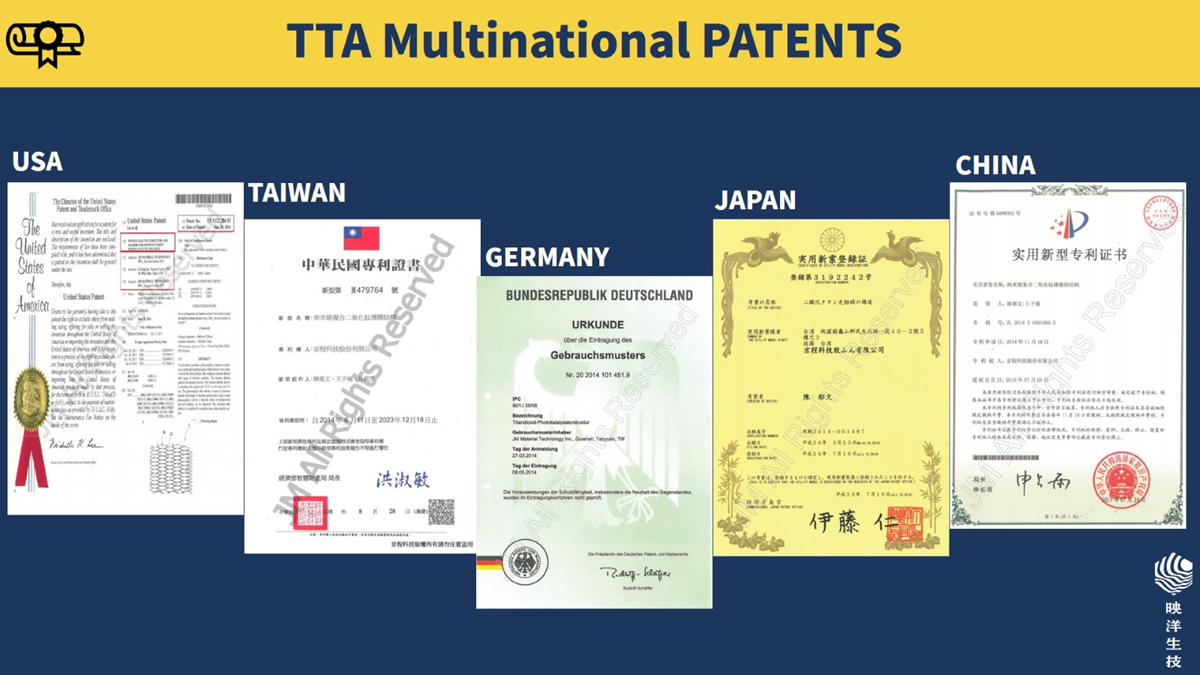 FDA:3010700940
Microbac cdc:200300592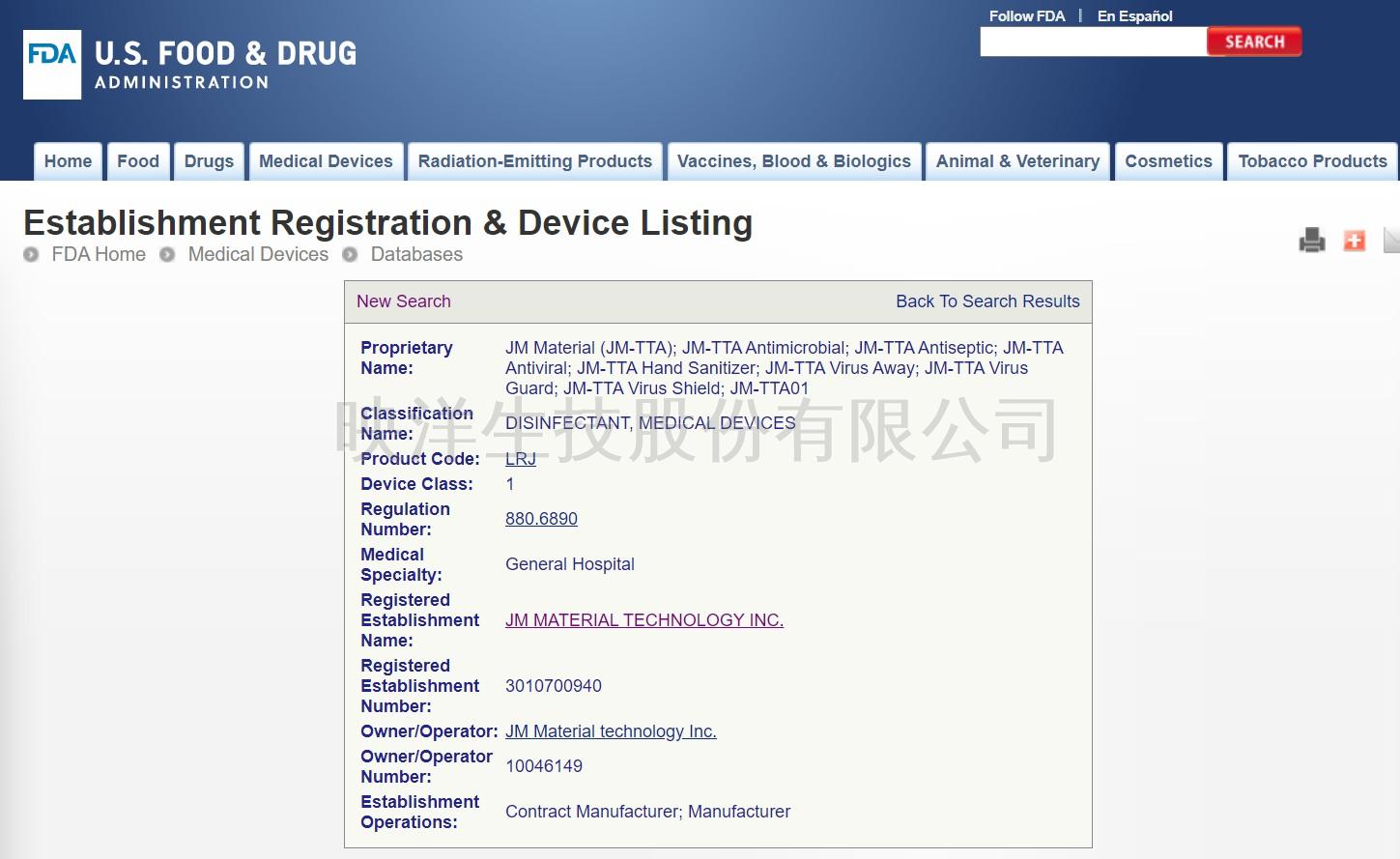 MULTINATIONAL ANTIVIRAL REPORT, 100ml easy to carry, spray anything protection time is 6 months.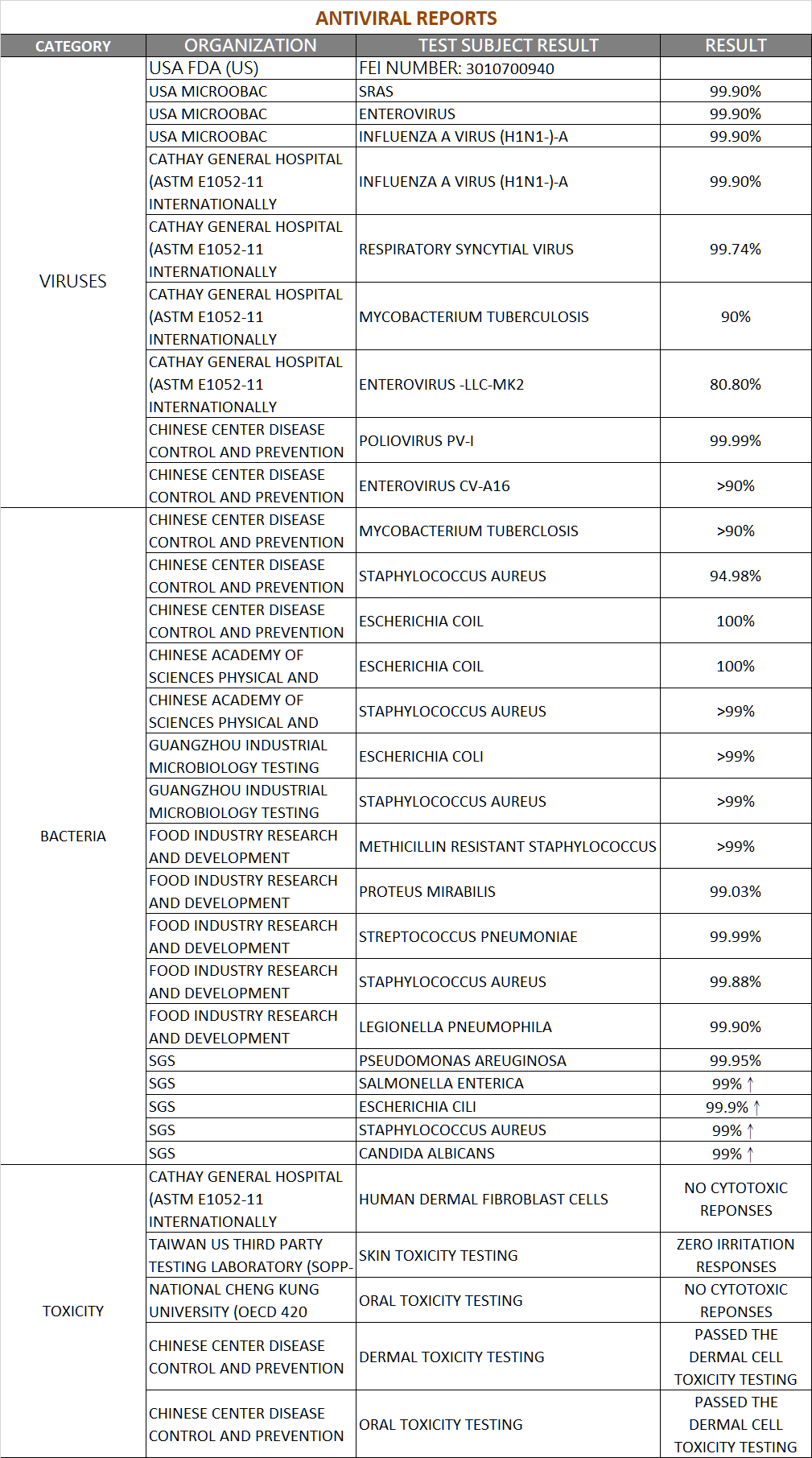 ENVIRONMENTAL COATING:HOSPITAL ENVIRONMENT ATP TEST
The number of sand-reducing viruses very high,
Effectively protect the environment