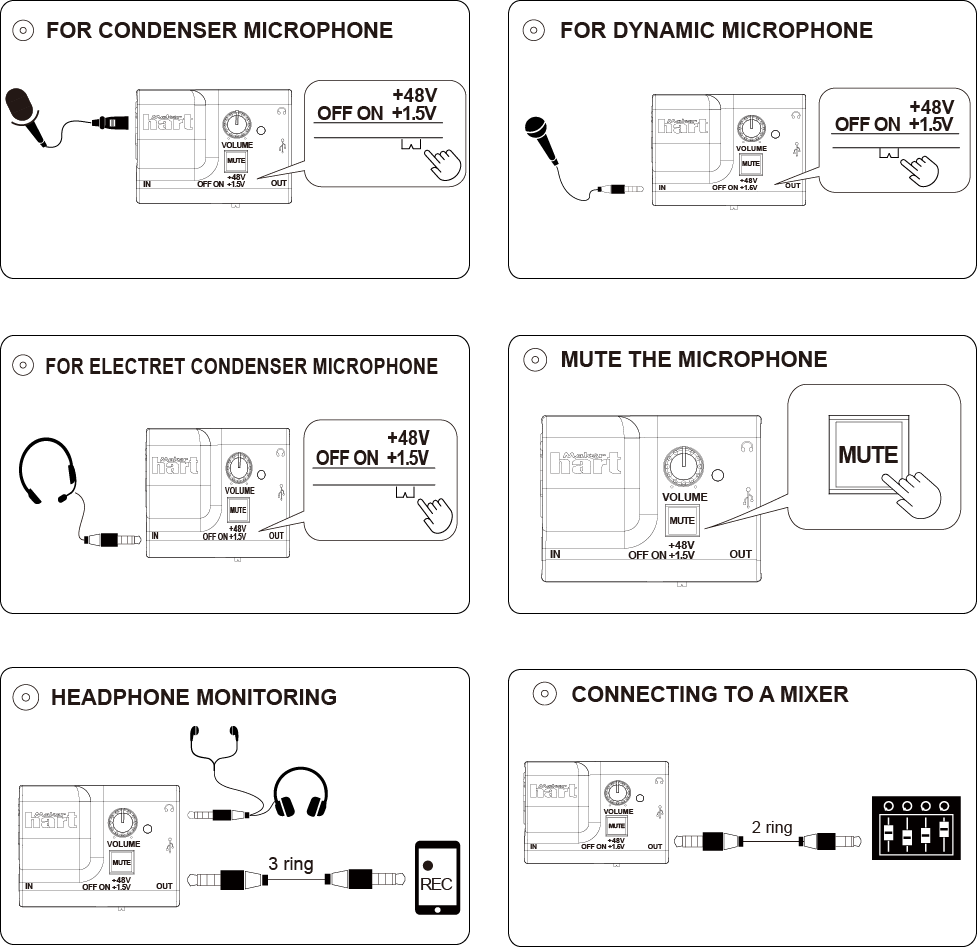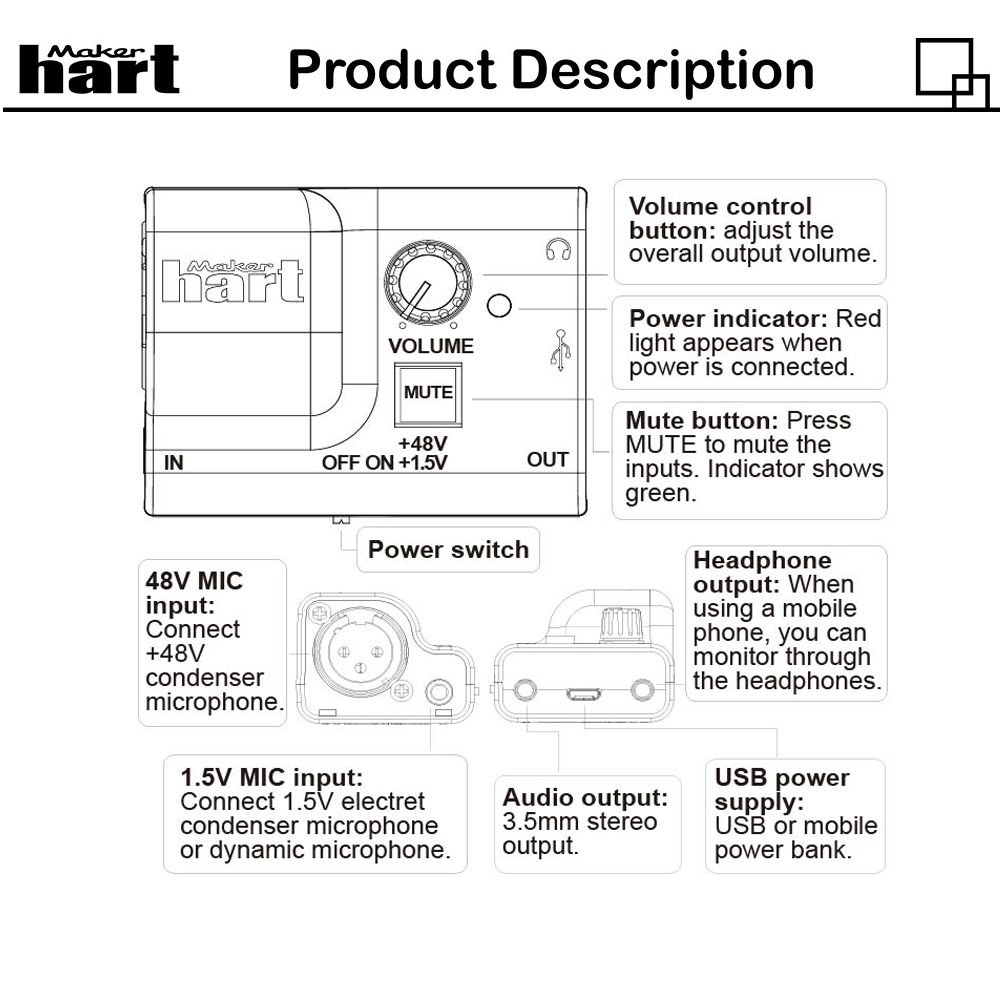 MIC POWER
is designed to make unpowered microphones easy to use via a converter while using our JUST MIXER and JUST MIXER 2, eliminating the need to purchase additional powered microphones. Now you can connect the condenser and electret condenser that need power supply to mic power, And switch the power to + 48V / 1.5V. Or if it is dynamic that does not require power, you can switch the power on to use it.
Our product features as well Headphone Monitoring, when recording with a smartphone or table,you can monitor the sound through headphones.
*Note: Recommended action power supplies and other devices to use, to avoid noise generation.
The adapter is pocket-sized and lightweight, and is perfect for musicians on the go.