Luft Cube, Filterless Bedroom Air Purifier for allergies
▌Key Features
When you relax at home in your bedroom, the least thing you want is to breathe smelly and toxic air. As the world's first mini filterless air purifier, Luft Cube is your best bedroom air purifier partner. The cube uses nanotechnology to destroy allergens, molds, airborne bacteria, viruses, odors and toxic chemicals WITHOUT FILTERS. By removing the harmful substances in your bedroom, you will be able to take a good sleep and feel fresh every day after waking up. Contact us for air purifier solution NOW!
▌Competitive Advantages
▮ Patented SPP Nano-Tech
By using UV LED to excite SPP, it is more effective than HEPA when it comes to destroying and decomposing pollutants, such as organic carcinogenic gases, smoke, odor, formaldehyde, mold, bacteria, viruses and other air allergens.
▮ Filterless
Using photolysis tech, consumables free, no more maintenance and filter replacement.
▮ Energy Efficient
Powered by USB type-C, it only costs less than 2 dollars per year on utilities.
▮ Magnetic Suspension Motor Fan
As quiet as rustling, below 30dB for 40,000 hours with good sleep.
▮ Eco-Friendly
No ozone is produced in the process.
▮ No Set-up Needed
Plug-n-play with one-touch power on/off.
▮ 360゚Air Intake
LUFT Cube absorbs ambient air and pollutants from all angles.
▮ 100% Made in Taiwan (MIT)
The world's smallest and highest efficiency, semiconductor light source excited photocatalyst air purifier with quality assurance.
▮ Customizable
For personal use, baby shower gift, gift to friends and customers.
▮ Germ Elimination
Break down mold, virus and bacteria.
▮ Odors Removal
Remove mildew smell, cigarette smoke or pet smell.
▮ Wellness on the Go
Compact and portable cube design allows you to enjoy fresh air even on the go. Your personal exclusive air shield - 20 hours of daily use for office, car, bedside, shoe cabinet, ward, crib, etc.
▌What Makes Luft Cube Special
▮ We Don't Trap Pollutants, We Break Them!
Traditional HEPA filters trap bacteria and mold. Studies have shown that those microorganisms can grow and multiply on filters quickly and release back into the air. Unlike traditional HEPA filters, Luft Cube uses Nano Photocatalyst to fully destroy pollutants, instead of just trapping them.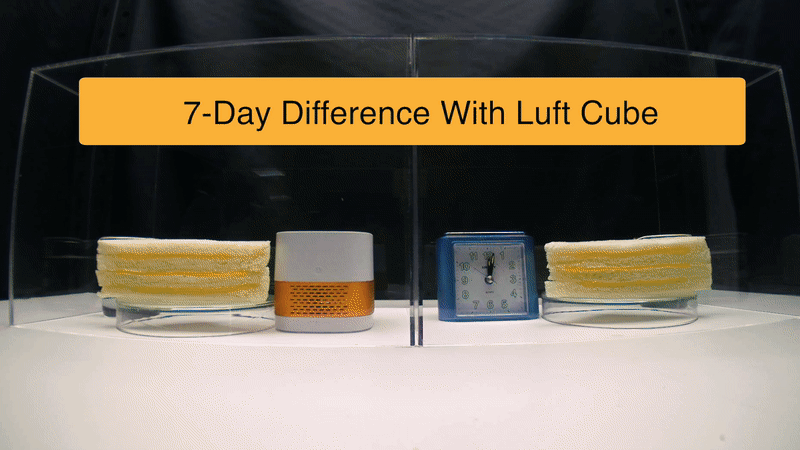 ▮ Say Goodbye to Filters, Forever
Since Luft Cube needs no filters, you will not only save hundreds of dollars on filters a year, but also save the earth! Imagine how many trees we can save if there are no more filters.
▮ Don't Just Cover Up the Smell. Remove It!
Whether it's pet smell or the mildew smells in your bedroom, Luft Cube's patented nano-creator can consume odor molecules and turn them into clean air. Replace your air fresheners with Luft Cube to breathe truly clean air!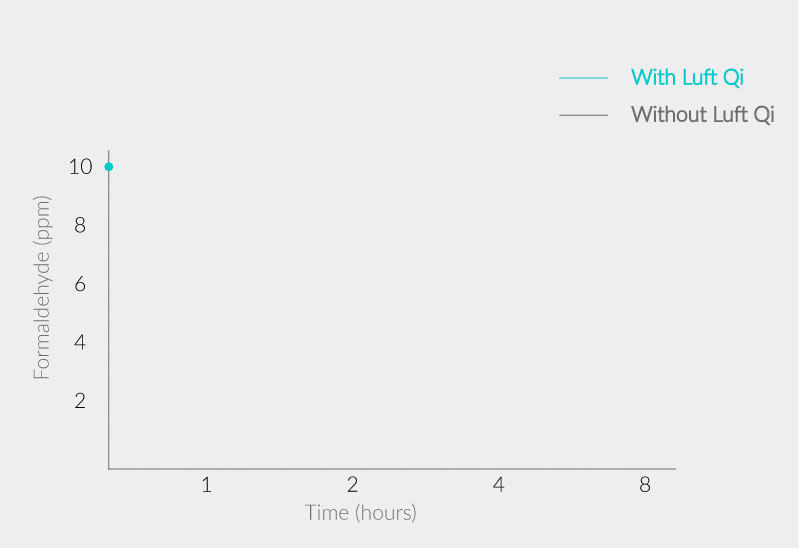 ▮ As Quiet As Rustling Leaves
Luft Cube doesn't need a powerful motor, it is extremely quiet. With the noise of only 25dB which is between rustling leaves (20dB) and whisper (30dB), Luft Cube is perfect to be placed next to your bed or in the nursery room.
▮ No Pollutants Are Too Small
Viruses are too small and cannot be captured by most filters. With Luft Cube killing the viruses, you can protect yourself from common airborne diseases such as influenza (the flu) and enterovirus.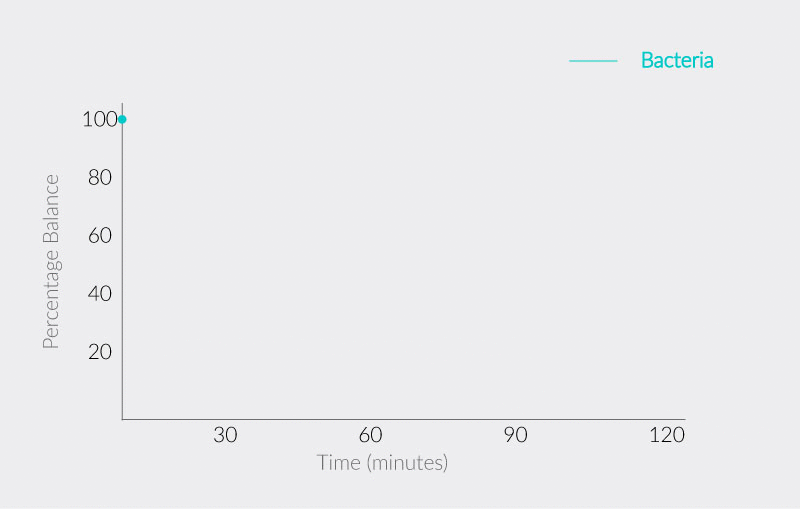 ▮ Zero Waste & Ozone Free
Luft Cube's technology DOES NOT produce ozone which is the byproduct of most ionizers or electrostatic air purifiers using UV lights. Because we care more than just your air!
▮ Embrace a Toxic-Free Living
Volatile Organic Compounds (VOCs) are most common in home with smokers, wood flooring, new furniture or new construction. These toxic gases are too small to be captured by HEPA filters. Only Luft Cube can break them at the molecular level.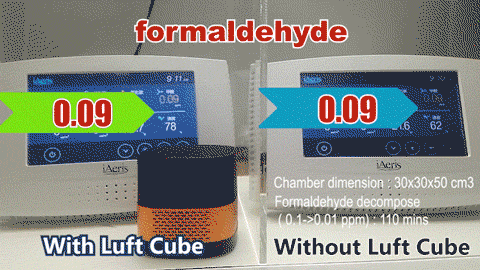 ▮ Powerful & Durable Patented Nano-Reactor
The patented nano-reactor contains a high-quality brushless fan which is also used for computer servers, so it is 100% safe to keep it running for 24 hours. Both the LED and the fan last more than 40,000 hours - that's more than 4.5 years!
▮ Energy Efficient System
Luft Cube is small and doesn't rely on big, high-powered fans, powered by USB type-C making it energy efficient yet highly effective.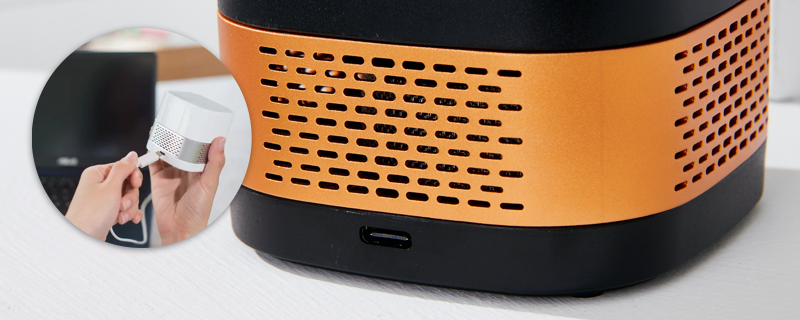 ▮ Breathe Cleaner Air Anytime, Anywhere!
No larger than a soda can, it's easy to keep it with you wherever you go.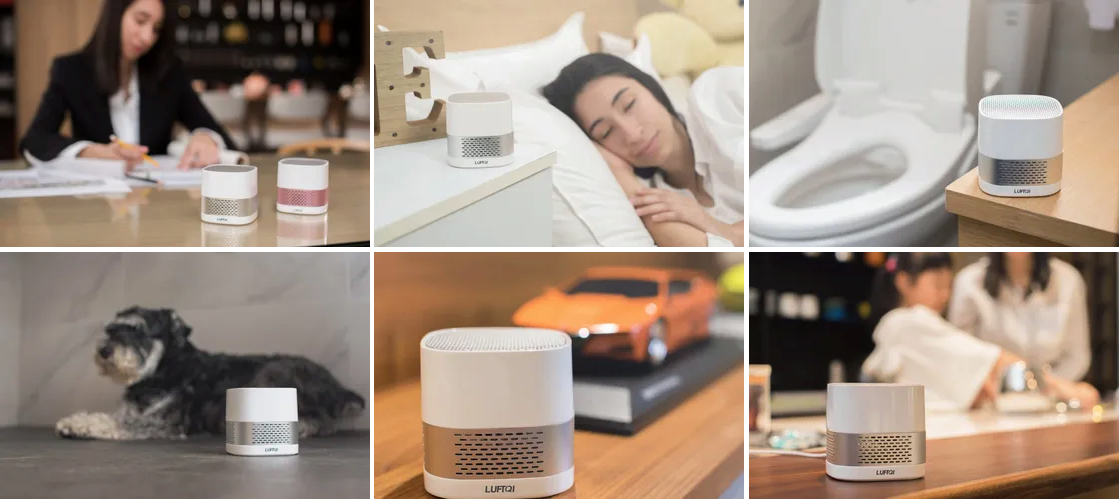 ▌Specification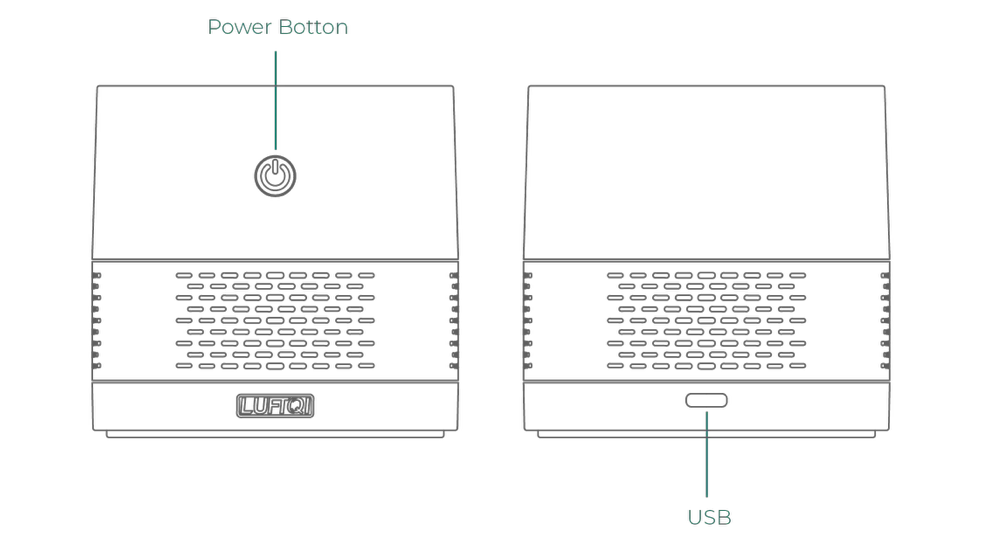 | | |
| --- | --- |
| Material | ABS / Aluminum |
| Dimension | 75 x 75 x 80 mm |
| Weight | 200 g |
| Input Power | 5V / 0.5A |
| Power Consumption | 2.5W |
| Noise | < 30dB |
| Applying Space | < 178 ft² (16.5 m²) |
| Colors Available | Black Gold, Gold, Silver, Rose Pink, Midnight Green, Navy Blue, Black n White, Just Black and Customized Logo |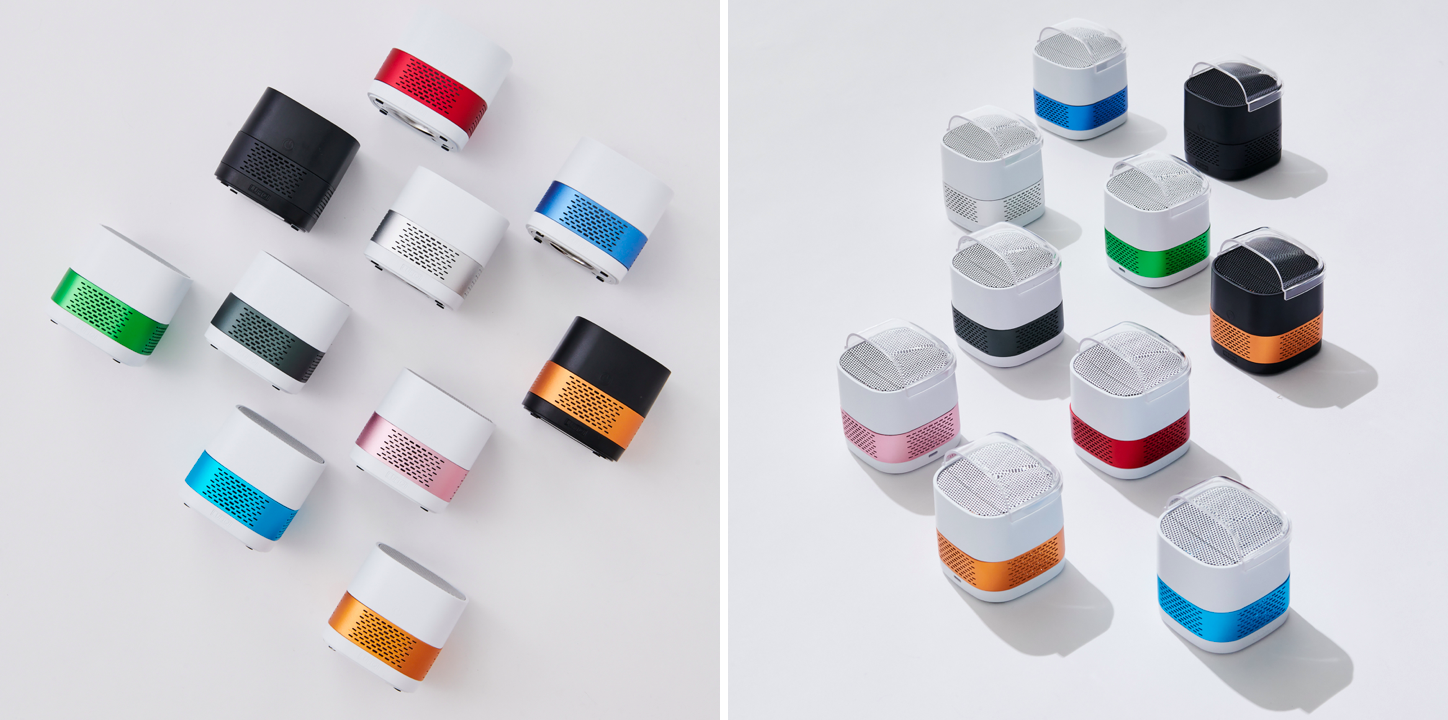 ▌Brand Story
Luft, the German word for "air", is founded as a personal crusade to cure one's own allergy. Titus, the Co-Founder of LUFT, who has been working for a German company and the largest LED company based in Taiwan, had first-hand experiences in dealing with uncomfortableness caused by allergies. Being inspired by the precision and minimalistic design of German as well as the experiences gaining from working in the LED industry, Luft was created to be a rebel in the air purifier market.

▌Certification, Patent & Award