Injection Mortar Marble Granite Adhesive For Glue To Metal
GU-500 650ml is a two component 1:1 ratio, pure epoxy based chemical anchor that has excellent performance for anchoring threaded rods and rebars. Resin and hardener are dispensed and mixed simultaneously through a static mixing nozzle with an universal caulking gun and to fix machinery, staircases, reinforcement bars, rebars, and threaded rods to concrete, stone, masonry, brick, rock, and other construction fixings. Pure epoxy chemical anchoring system can provide a longer working time and have better flexibility during installation.
GU-500 650ml two components pure epoxy summer epoxy adhesive is styrene free and low odor. It can be used indoors or in unventilated areas without health and safety worries.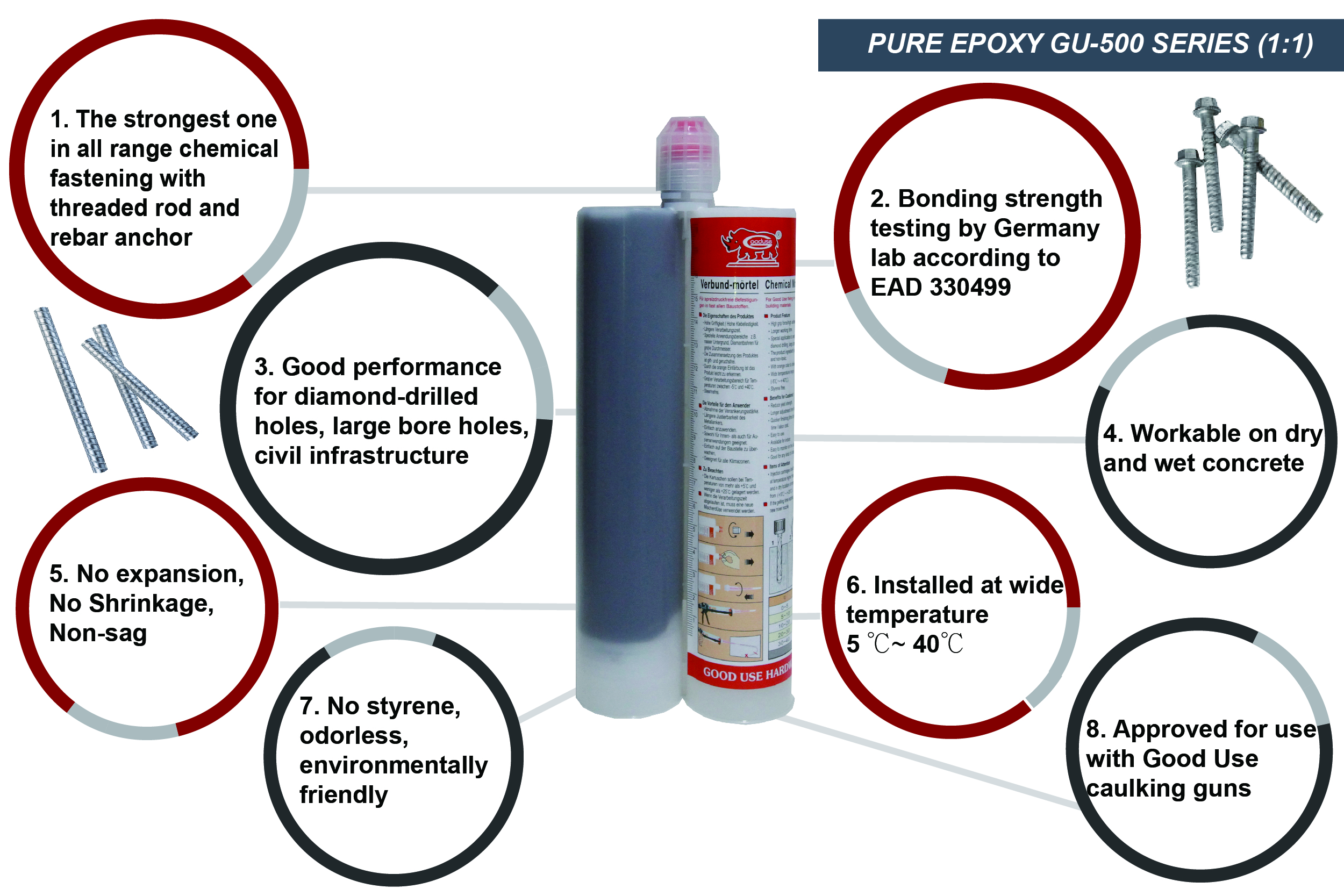 Quality Tested By EOTA Approval Lab In Germany
All GOOD USE chemical anchor products are qualified by EAD regulations. If you want to check test report, kindly check with us!
EAD - European Assessment Document for bonded fastener using in concrete and published by EOTA. All our chemical anchor are tested in Germany lab with approval performance.
Application:
1. Drill correct hole size and depth on concrete/ brick/ stone/ masonry.
3. Clean the hole with brush and blow out remaining dust. (Repeat twice)
4. Inject adhesive from the bottom.
5. Insert stud/ bolt/ anchor/ rebar/ threaded rods into the hole, and wait. Waiting time please refer to the TDS.
The steel and concrete will bond very firmly after full curing.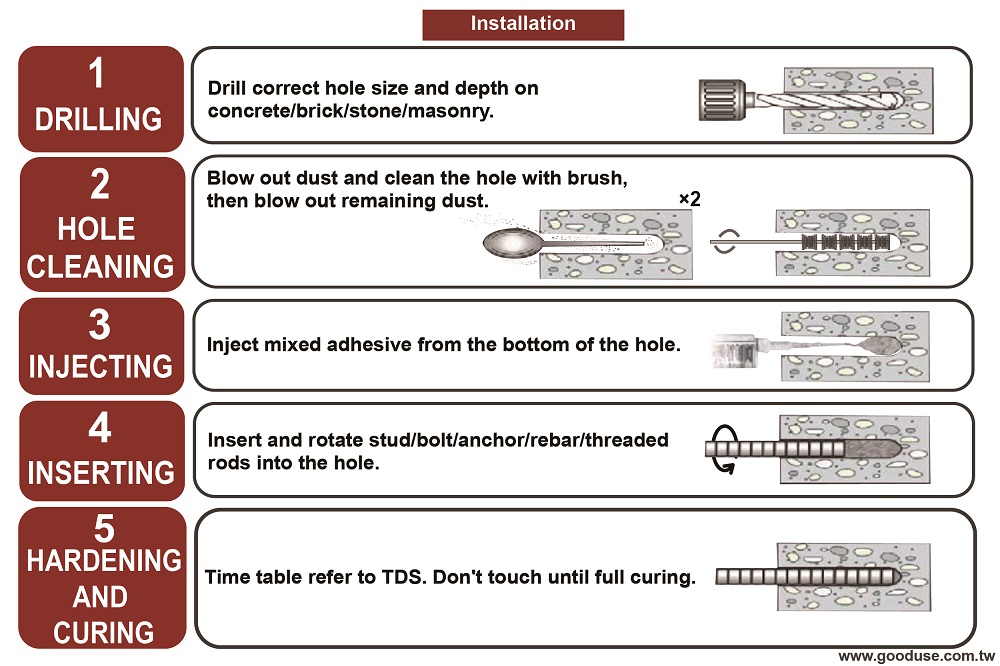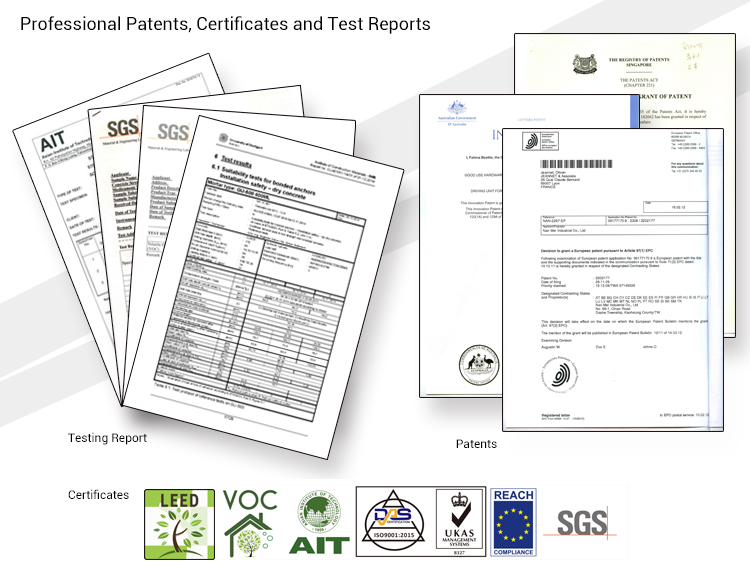 Packing & Shipping:
Company introduction: