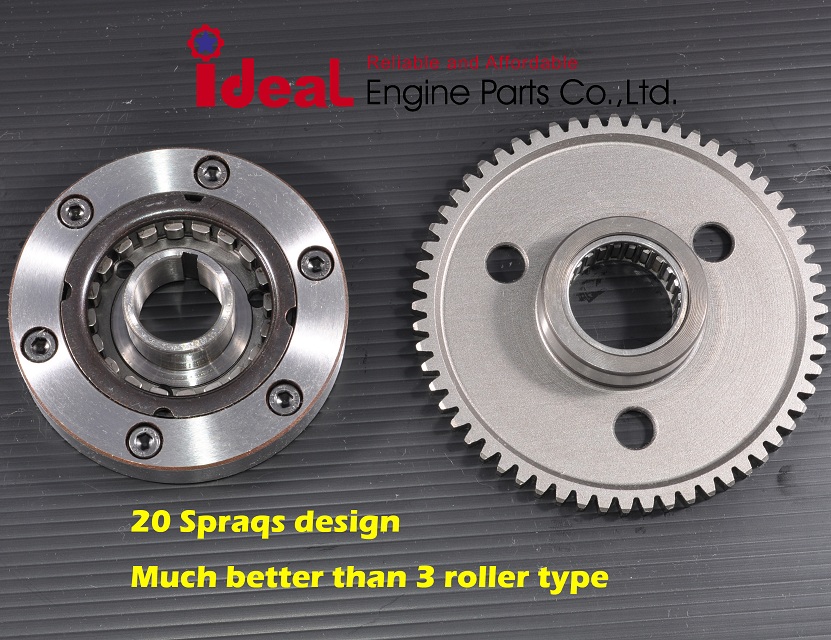 Starter Clutch 20 Spraqs for Kymco GY6

Description:
GY6 150cc starter clutch. Made of high-quality stainless steel materials which extend the usage times and make for efficient and durable one-way rotation to prevent reversal, offering higher performance.
Engine parts manufacturers
Ideal Engine Parts has been manufacturing engine parts for years.
We are the top manufacturer specializing in producing many kinds of engine parts, all of which are well and high quality control.
Ideal Engine Parts is the manufacturer able to offer engine parts to your need.
Ideal Starter Clutch Assemblies are specially made for Motorcycle engine parts
Various products for Honda, Yamaha, Suzuki, Kawasaki, Kymco, SYM, Piaggio..... etc.