High ESD +/-15KV Capacitive Fingerprint Sensor -
it helps your embedded device is more reliable and durable. Not only with high ESD, the capacitive is also w/Waterproof IP67, Anti-dust, Wide Temperature from -40C to+80C, UV protection and short readout tme.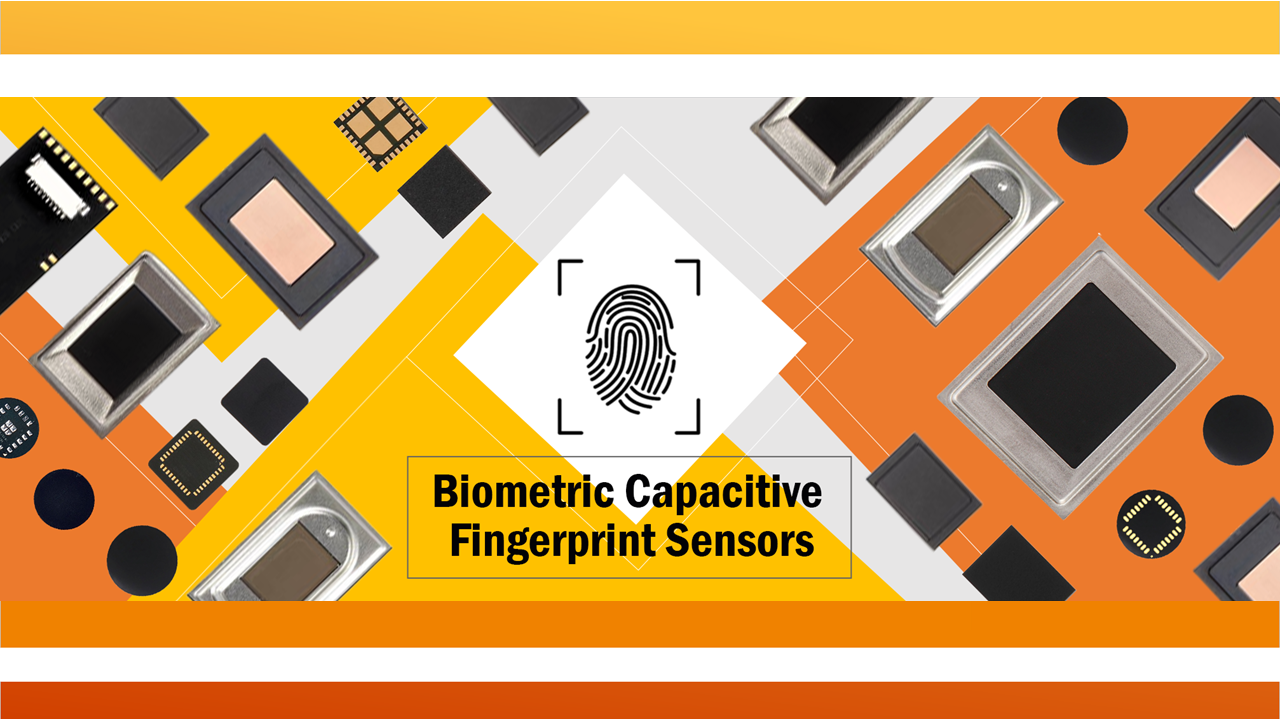 The MFC-2160 square fingerprint sensor is based on capacitive-touched technology with a hardened surface and enhanced ESD strength. The built-in analog and digital circuits could minimize the number of external components, and provide an easy-to-use standard SPI interface to microprocessors.
The operation of the MFC-2160 square capacitive fingerprint sensor is as following, a fingerprint image captured by the pixel array, delivering fingerprint ridge or valley signals to A/D converter and digital processor, then to the serial peripheral interface for data-reading. The image quality of the MFC-2160 capacitive fingerprint sensor can be adjusted by setting gain, offset and reference voltage parameters internally. In addition, the internal operations and interface speed can also be configured to meet various finger conditions.
MFC-2160 square capacitive fingerprint sensor also has a finger detection function and windowing function for different applications such as smart card ID, driver license ID, student ID, fingerprint lock, or any handheld devices. This is 100% made in Taiwan. We also provide the algorithm and better support for custom ROMs.
Fingerprint Recognition Algorithm Support (Optional)
Good adaptability to dry, wet, or fuzzy fingerprint
Repair the fractured fingerprints automatically
Great anti-deformation ability
Supporting 360 °Authentication
Self-learning during usage
Fingerprint Template Size < 1KB
Verification speed < 700 ms
All product specifications are subject to change without prior notice.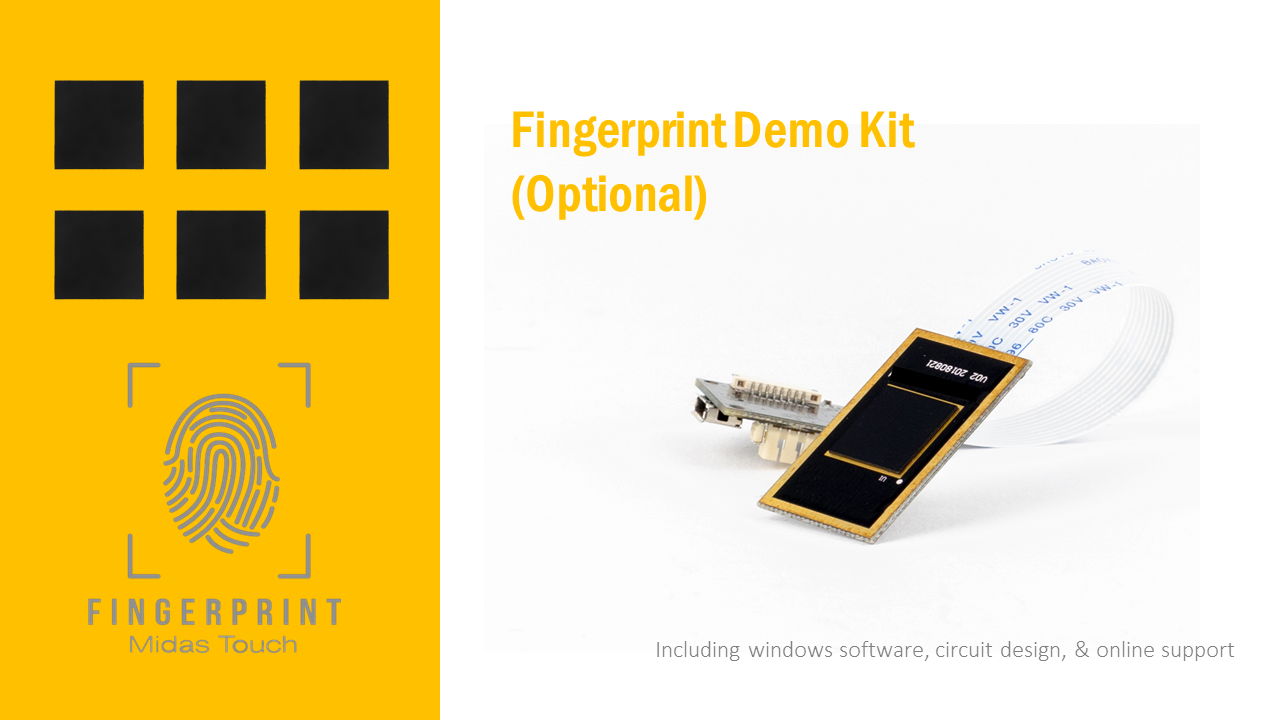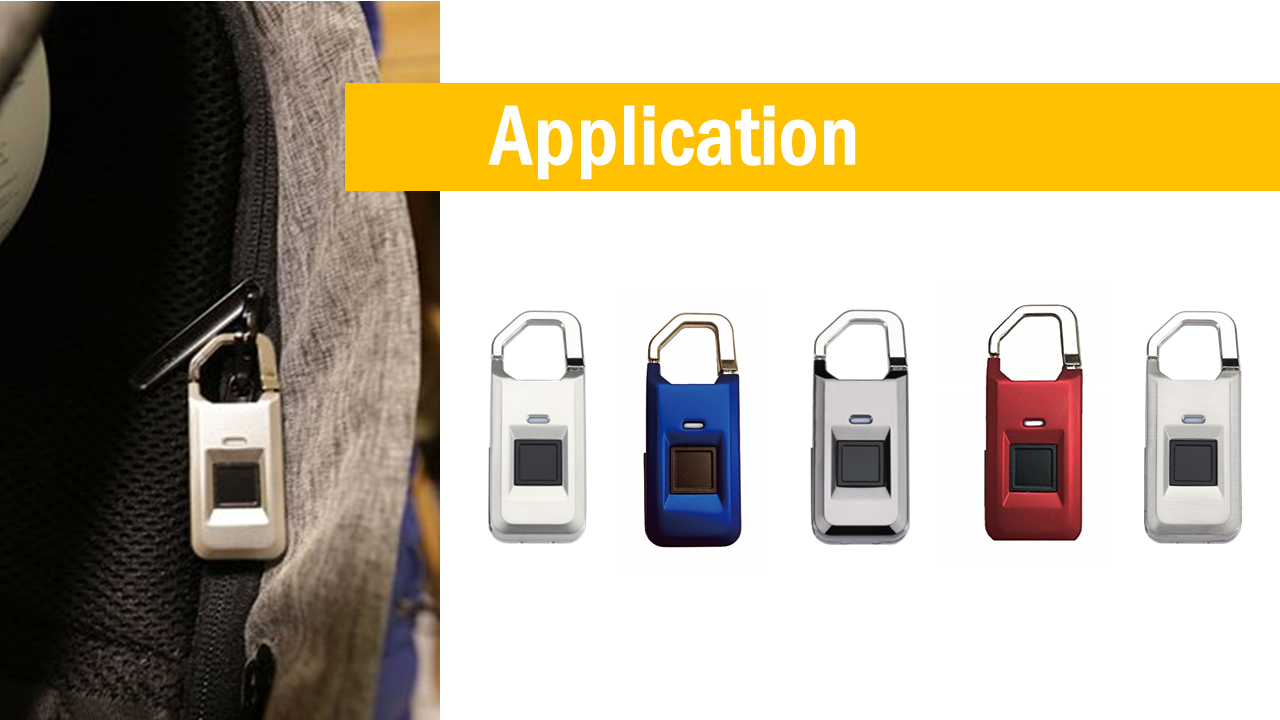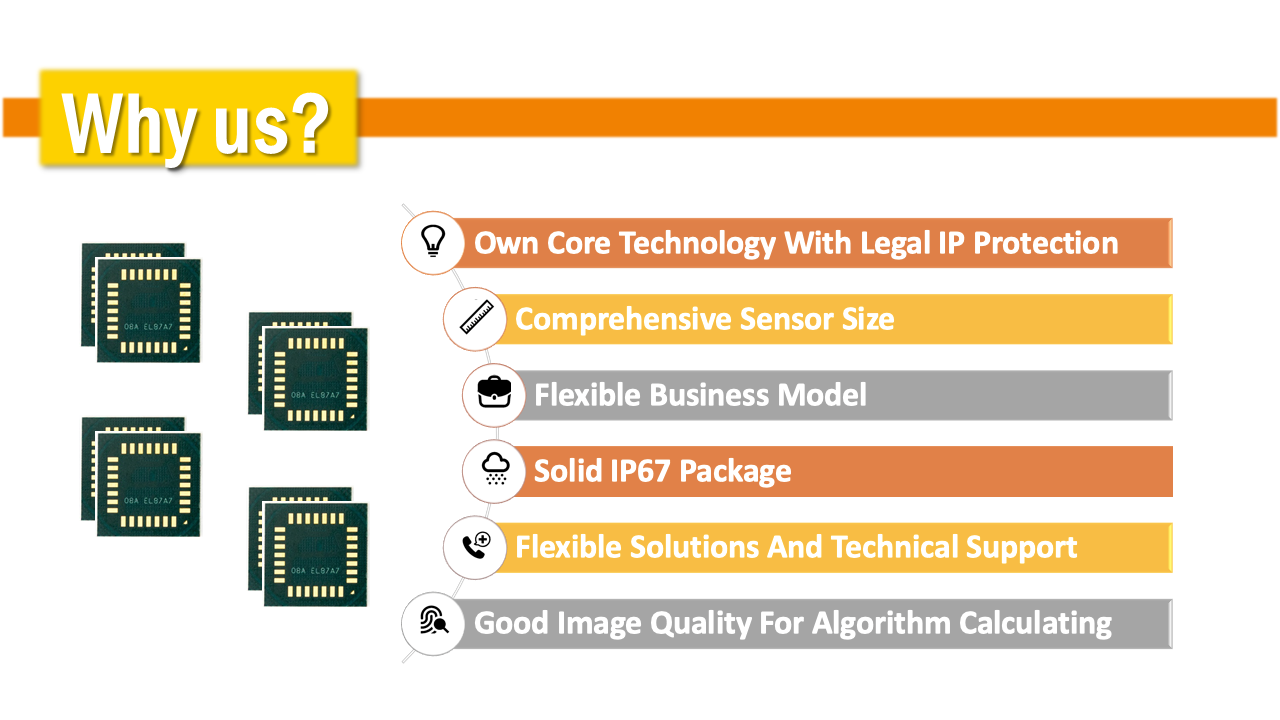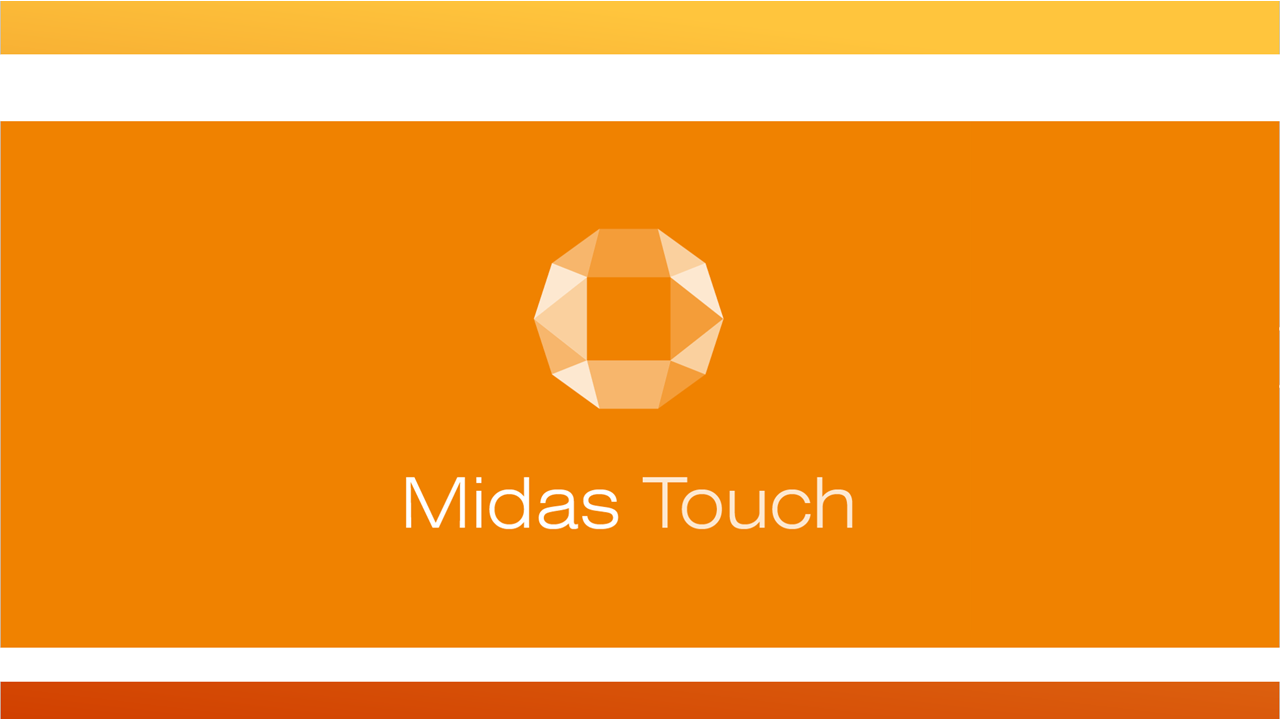 Midas Touch always commits to prioritizing security. We focus on non-3C markets for the fingerprint sensors such as door locks, access control, and industrial mobile devices products. We dedicate ourselves to innovate industry-leading biometric solutions and delivering secured and convenient experiences that ensure users' data privacy and home security. We provide the full range of fingerprint sensor module solutions from size 82*62, 160*160, 192*192, up to 208*288, and 256*360 pixels FAP10/20/30/50. One-stop shopping for those who are looking for fingerprint sensor module solutions.