Hand-free Magnifier Mobile Phone Magnifying Sheet


Magnify and enlarge your mobile screen to the size of Ipad
FREE SHIPPING ~2019 dec.31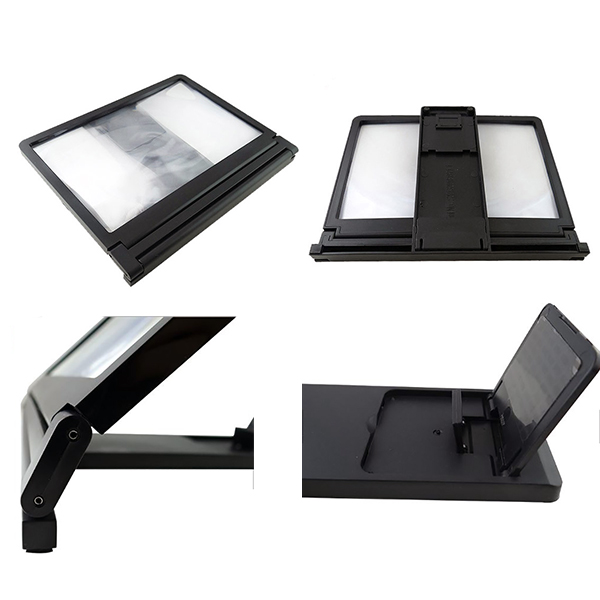 Magnification: 3-5x Power
Dimension: 14.8 cm x 18.5 cm x 1.6 cm
Lens size: 16.8 x 10.8 (3 x iPhone 5s size)
Material: silicone, acrylic, ABS
Type: Fresnel Lens
Packing: EACH PIECE IN A PRINTED BOX, 60PCS /CARTON/46X40X25CM
---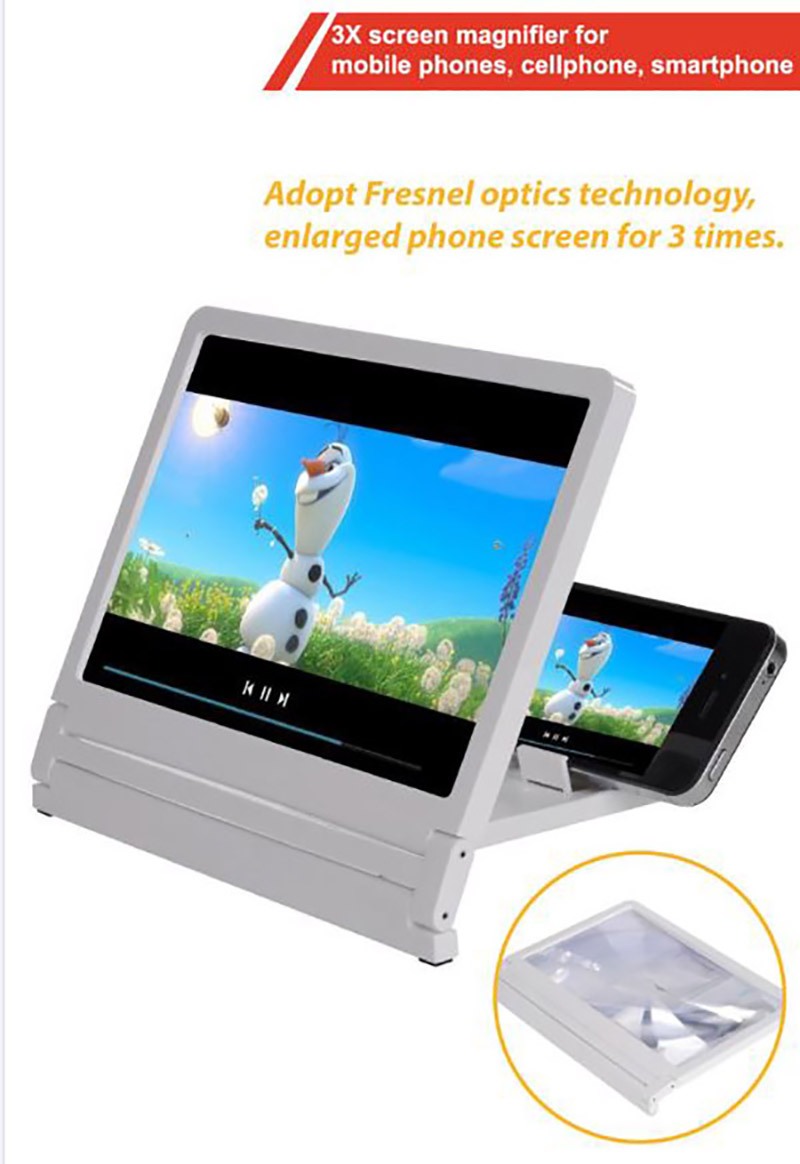 Mobile phone magnifier is Page size viewing area, can be use for hands free reading

Phone screen magnifier Available in black and white


3D screen magnifier is Watch movie on mobile phones

Compatible with iPhone, android phones, Samsung, HTC, Nokia, etc


Adjustable angle screen

Folding design, convenient for travel

Anti slip phone stand



Made in Taiwan
---
Mobile Phone Screen Magnifier
3D 7.8 inch large screen magnifier for smart mobile phone movies amplifier for any smartphone, iphone 4/5/6/7/7s plus, samsung galaxy note 6/5/4/3 edge all smart phones .....
more details>>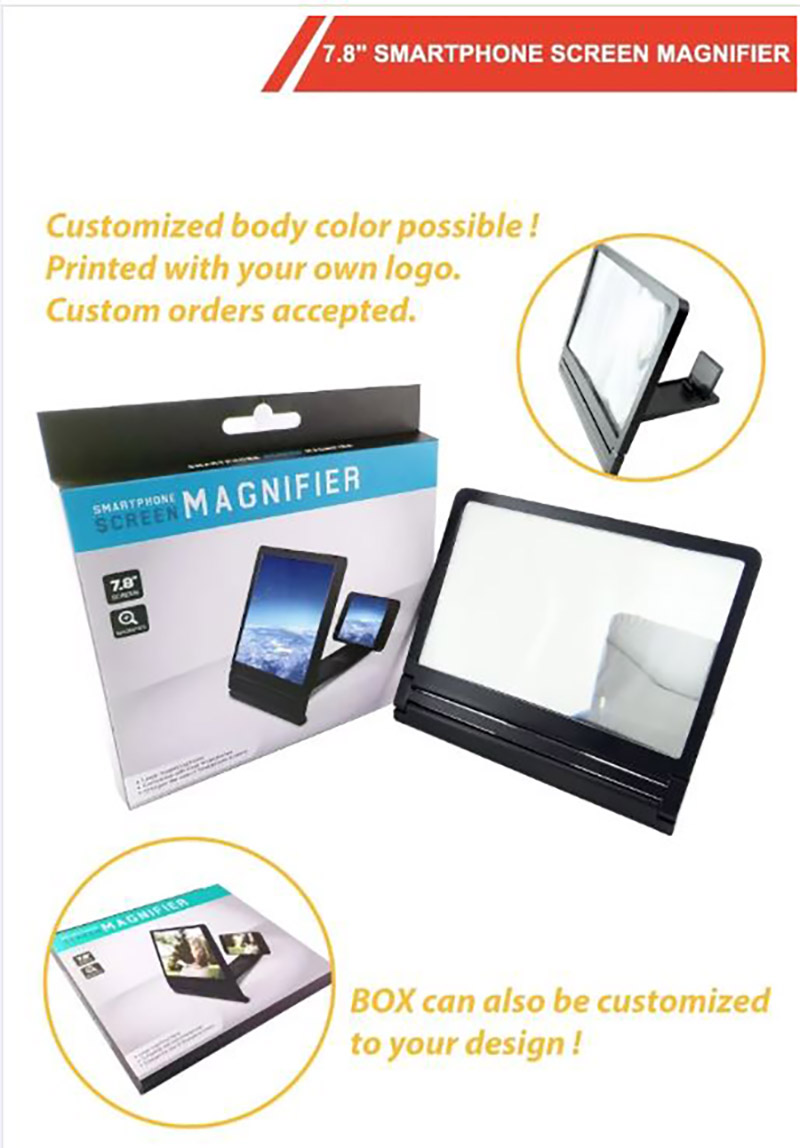 How To Use The Mobile Screen Magnifying Sheet?

When or Where Am I Can Use It?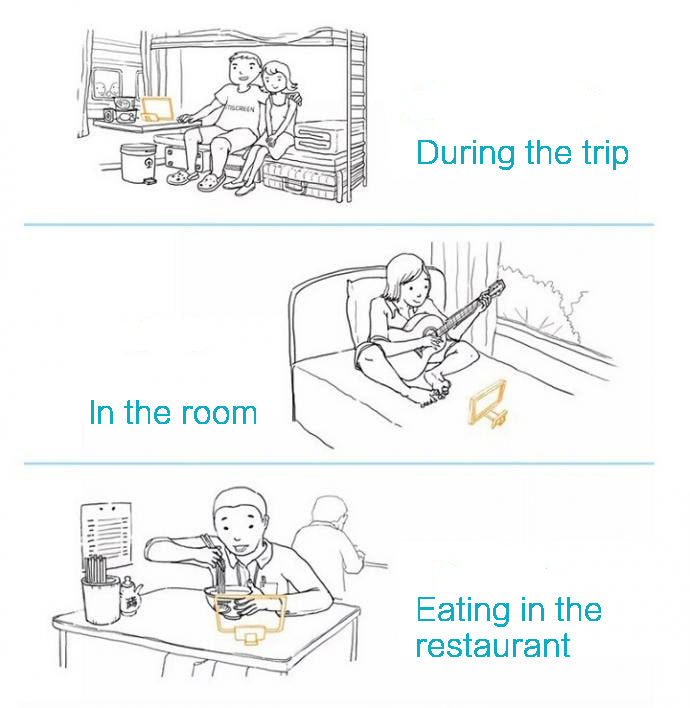 Why Choose E-Tay's Mobile Screen Enlarger Magnifier?