Show off your pretty lips with a fresh, shiny coral light! Try "Two Touch Lip"
Are you worry about the lipstick faded after drinking coffee or water? ☹
Confused with the color doesn't suitable for you?
Don't worry! "Two Touch Lip " will be your choice~
"Two Touch Lip" have four different colors, including
"CHORAL PINK"
,
"HOT PINK"
,
"CHERRY RED"
, and
"TANGERINE RED"
.
As for the types of lipsticks, they are "TT01", "TT02", "TT03", "TT04" respectively.
The "Two Touch Lip" is not an ordinary lipsticks. It not only combines the lip gloss and lip glow, but also has different functions in one!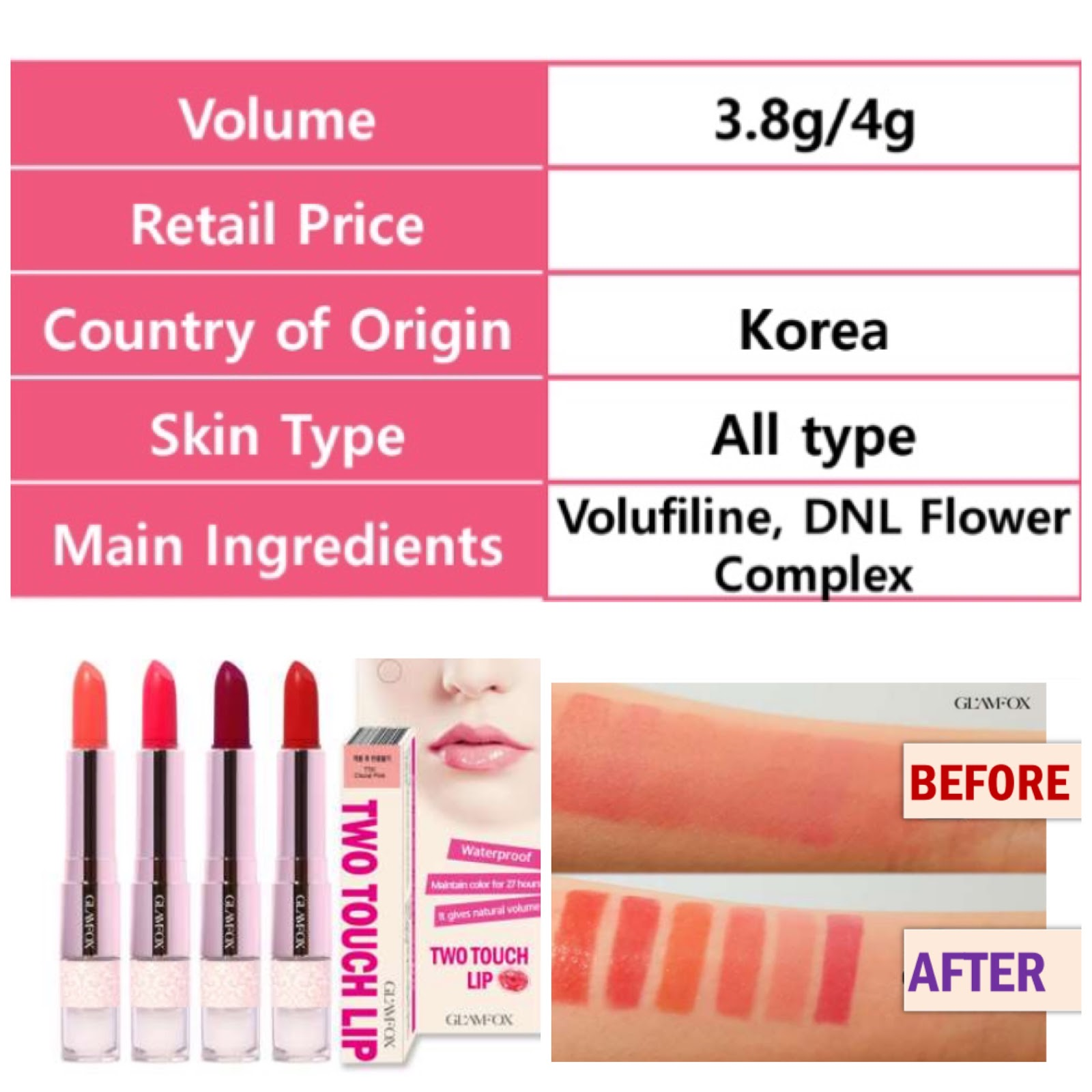 The ingredients of the "Two Touch Lip" contains volufiline and DNL flower
complex. Also, the clinical report has shown that it can not be erased even after drinking coffee or water! 27 hours can be maintained!
In addition to the features we introduce above, the first advantage of this is that it helps to improve immediate lips shine. Second, it helps with lips volume effect by makeup. Finally, it helps with waterproof effect!!!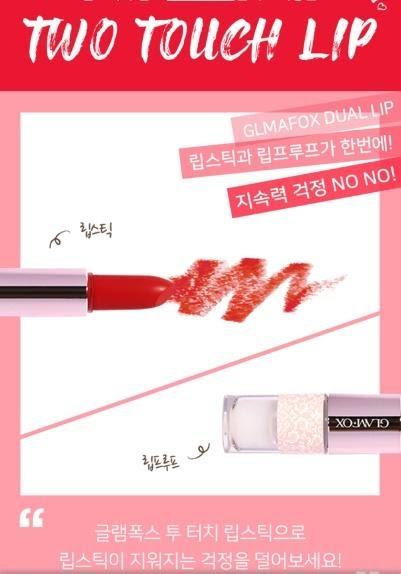 Isn't it great? Just come and buy it☺ Everything may beyond your imaginations~
For product inquiry / business collaboration , please contact us.
Gem Crown Enterprise Co., Ltd. contact information:
Tel:+886-2-26091582
Fax:+886-2-26092590
Mail:sales@gce18.com
Web : www.gce18.com
Address: 5F., No. 172, Sec. 2, Nanjing E. Rd., Zhong Shan Dist., Taipei City 104, Taiwan (R.O.C.)