Finding a lip gloss to fit yourself? Try "Fleurissant Lip Gloss"
Are you worry about the lip gloss faded after finishing your meal? ☹
Confused with the color doesn't suitable for you?
Don't worry! "Fleurissant Lip Gloss" will be your choice~
"Fleurissant Lip Gloss" have five different colors, including "GREEN", "YELLOW", "PINK", "RED", and "VIOLET".
As for the name, they are the GS01 "Moonlight Flower", GS02 "Honey Flower", GS03 "Peach Flower", GS04 "Rose Flower", GS05 "Witch Flower" respectively.
It contains 99.9% 24k gold powder and natural flowers. Also, a healthy lip treatment with patent ingredients created by Sederma, globally famous leading cosmetic active ingredients supplier.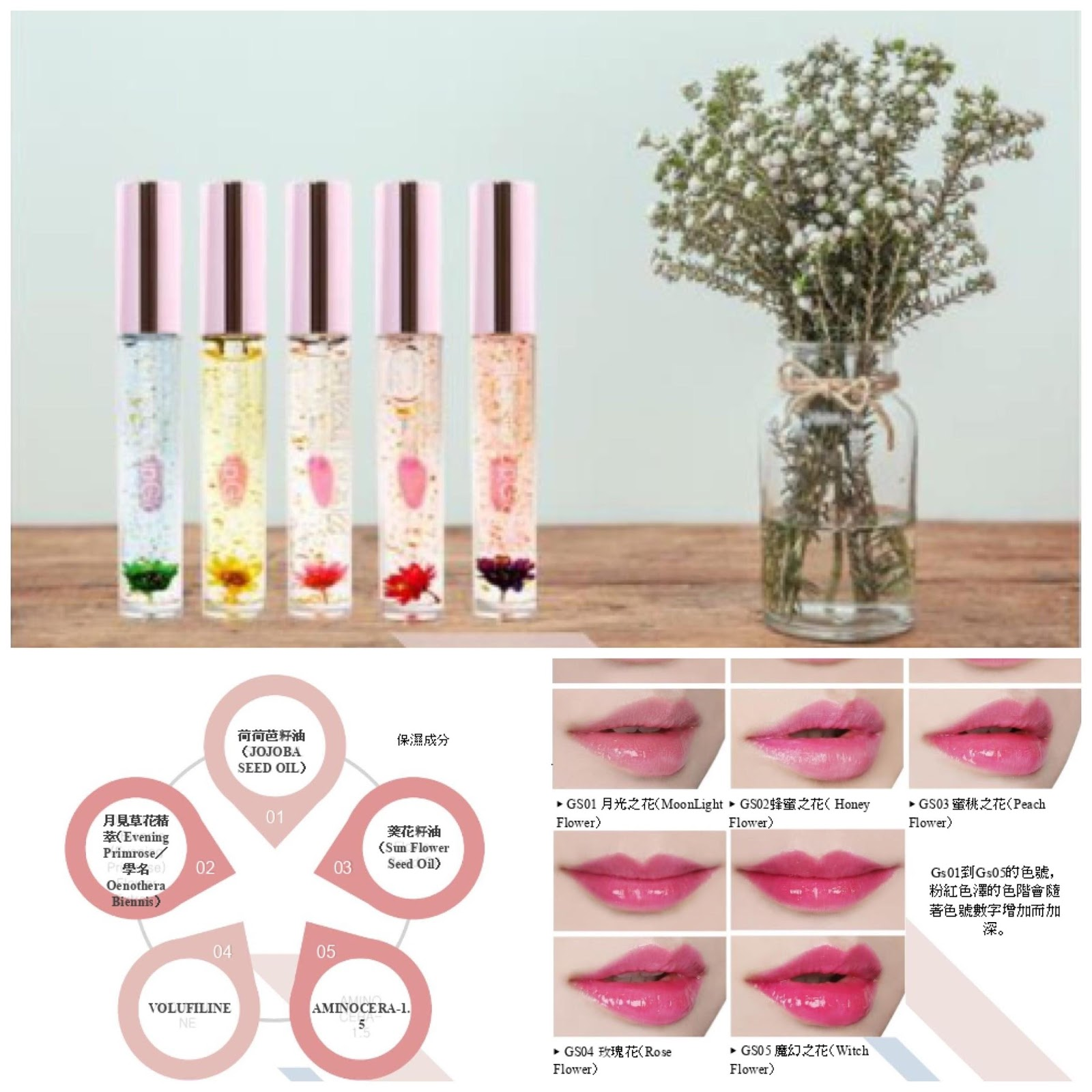 During use, depending on the individual temperature and pH, the transparent color is change it to pink color. Moreover, long persistence that can not be erased even after meals! 8 hours can be maintained! Finally, you can also have a darker color if you apply it several times.
Let your lips shine even more with 24k gold powder sprinkle and flowers☺
For product inquiry / business collaboration , please contact us.
Gem Crown Enterprise Co., Ltd. contact information:
Tel:+886-2-26091582
Fax:+886-2-26092590
Mail:sales@gce18.com
Web : www.gce18.com
Address: 5F., No. 172, Sec. 2, Nanjing E. Rd., Zhong Shan Dist., Taipei City 104, Taiwan (R.O.C.)