Freesia & English pear - Fragrance particles perfume sachets
Fragrance developed by renowned European perfume house.

Layer, combine and create your own scent.

Fashionable design with a modern touch of simplicity.

IFRA certificated.

Continues to be aromatic for 6 weeks, maintaining a good mood every day.
Applicable wardrobes, , drawers, shoe cabinets, interiors, purses, car, etc.
Sea Salt & Wood Sage / Star Magnolia/ Freesia & English pear
Instructions: Remove perfume sachets from pouch. Lace the ribbon through the top corner of the perfumed sachets. Can be hung or placed at any desired locations.
Precautions:
Keep out of reach of children and do not touch eyes, skin or pets directly.

If you accidentally touch your eyes or skin and rinse with plenty of water, if you still have any discomfort, please as quickly as possible to your doctor possible.

Do not put it in direct sunlight or in high temperature places. Please follow the instructions of this product.

The contents of this product contain natural ingredients, and if the color or precipitation is normal.
Do not let children pick up the product, and do not put it on the head.

Please put this product in a cool dry place.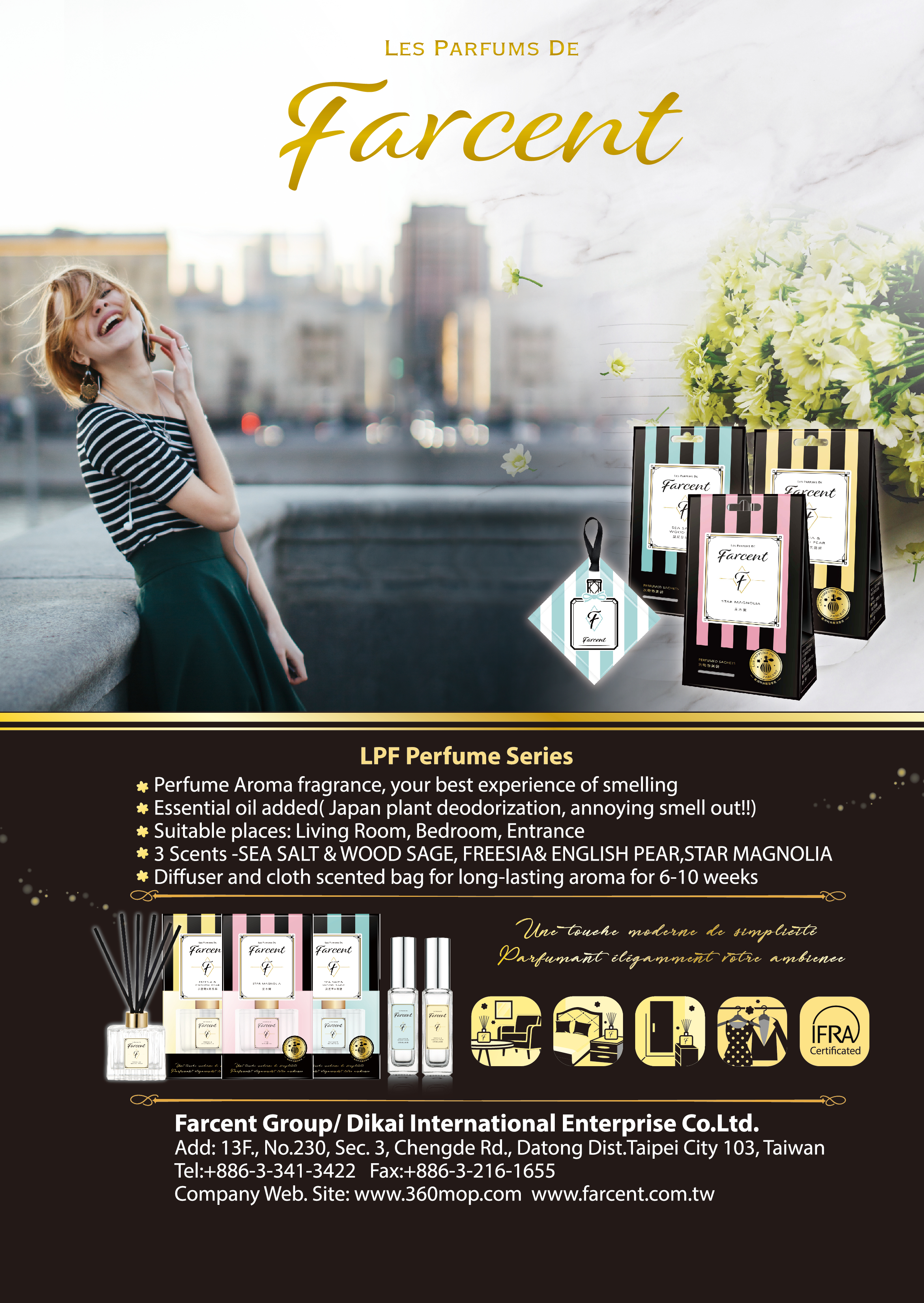 *We are from No.1 Taiwan,Farcent believes that "products can talk", customers' positive public praise is its best reward. Since competition has become keener in the global arena, Farcent is continuously building up its market share in the daily-use chemical industry and proceeds aggressively towards its goals of being the No.1 Asian brand in the area of Air Care and Home Care products industry.
【Facilitate new technology, wisdom and good life】
【Product is the company's best spokesperson】
*In the past years, Farcent has been actively exploring product channels, and has maintained good relations and customer relationships with various channels in the Taiwan market. The goods sold are not only distributed throughout Taiwan, but also in the outer islands of Penghu, Green Island and Kinmen; There are branch offices in Taichung and Kaohsiung, providing the most solid services with dense locations.