Product model:AIRJNISE-20
Product material:Goose feathers
Speed:78,77,76
Using goose feathers, high durability and stability
Flying test: A
Speed test: A
Durability test: A+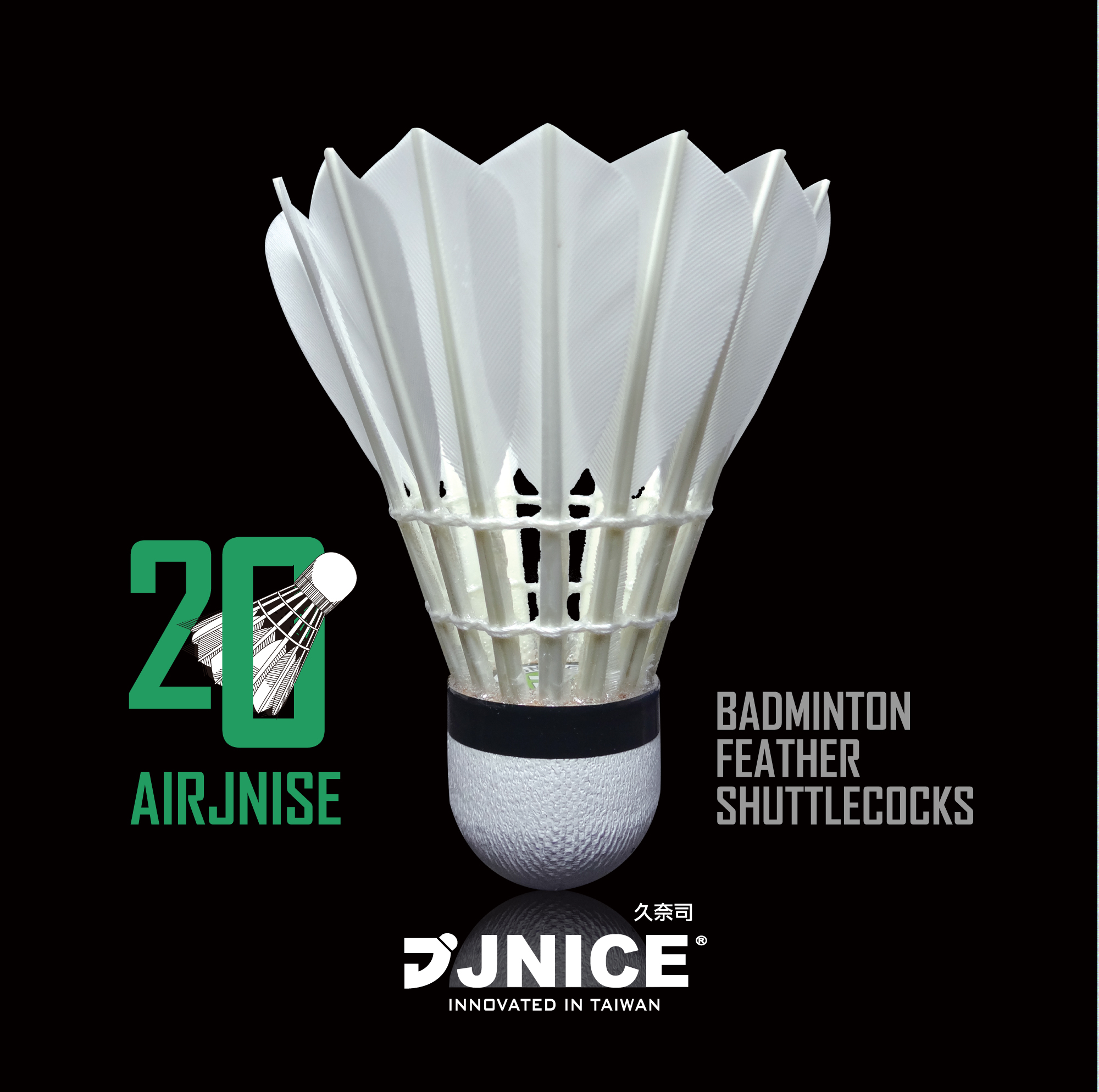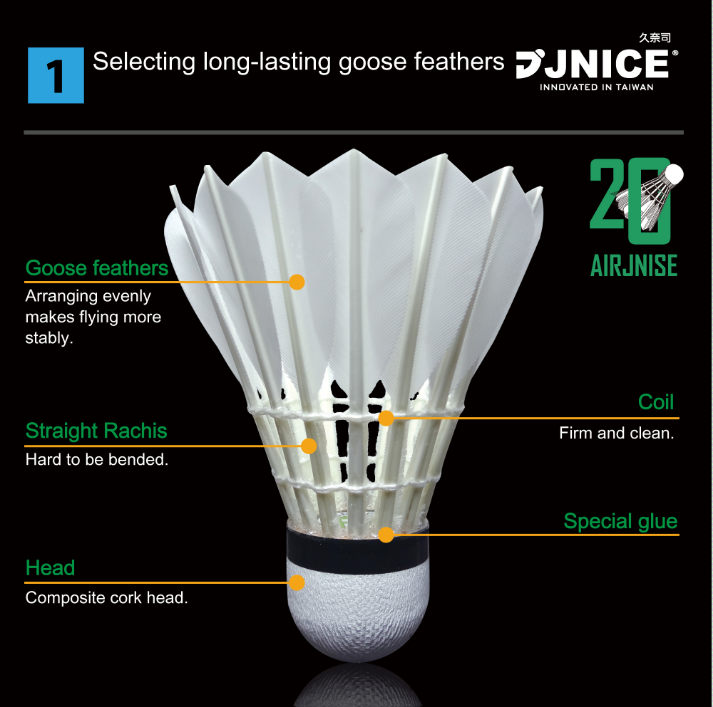 AIRJNISE-20 is selecting long-goose feathers.
Goose feathers: Arranging evenly makes flying more stably.
Straight rachis: Hard to be bended.
Head: Composite cork head.
Coil: Firm and clean.
Special glue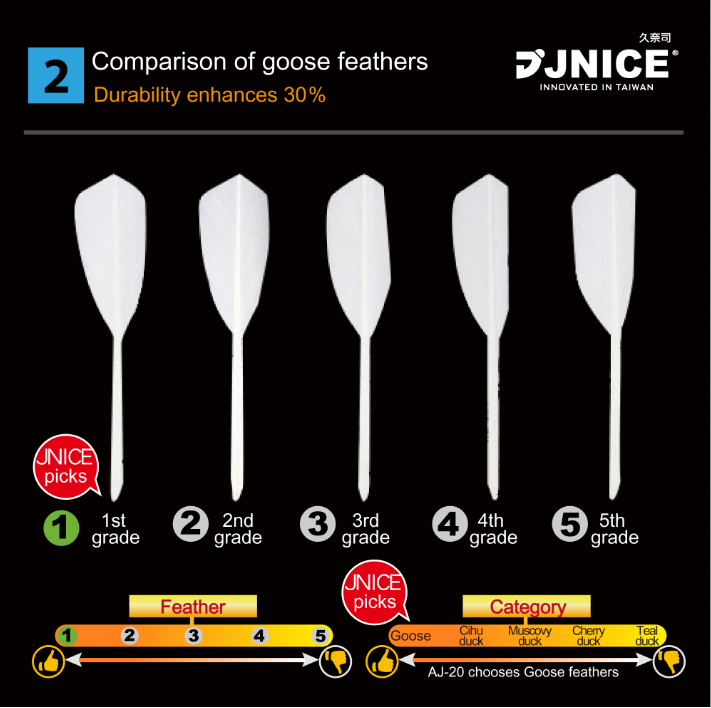 Comparison of goose feathers: Durability enhances 30%
JNICE picks 1st grades and goose feathers.1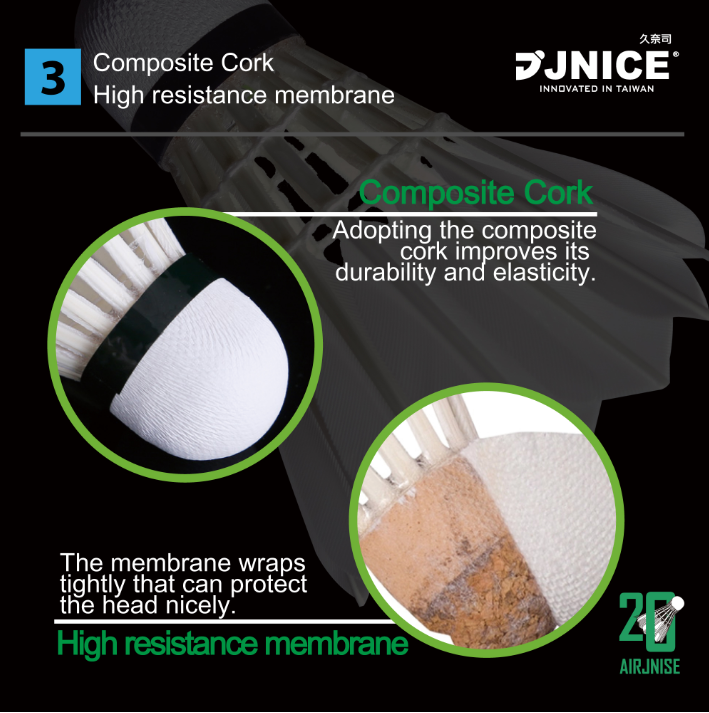 Composite cork: High resistance membrane
Composite cork: Adopting the composite cork improves its durability and elasticity.
High resistance membrane: The membrane wraps tightly that can protect the head nicely.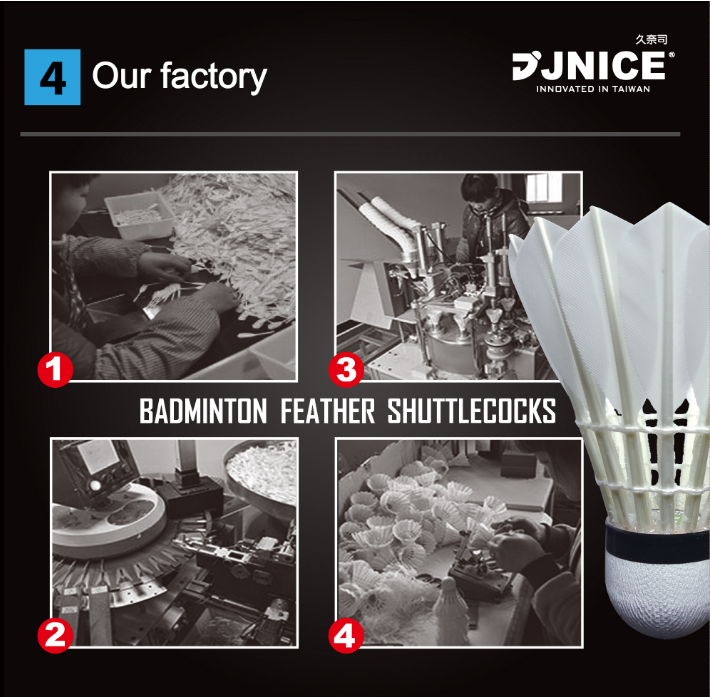 Our factory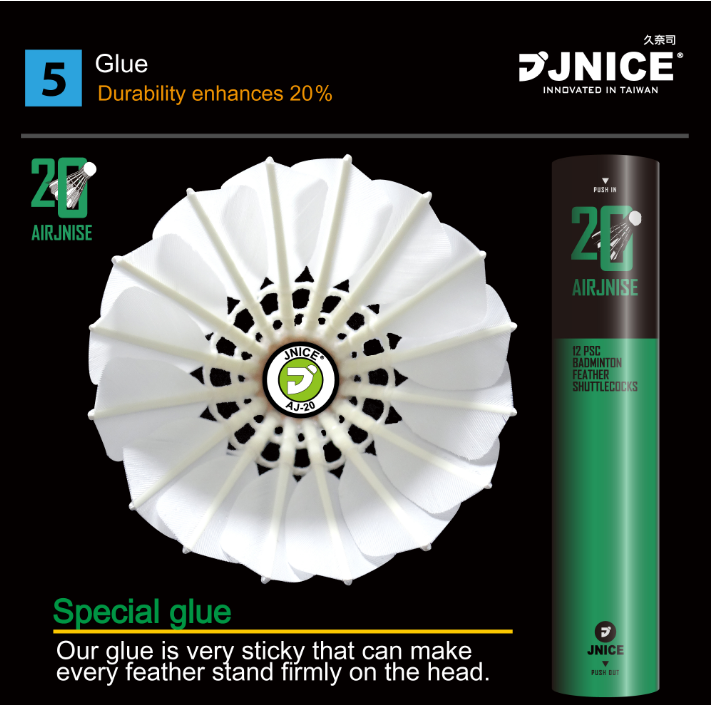 Glue: Durability enhances 20%
Special glue: Our glue is very sticky that can make every feather stand firmly on the head.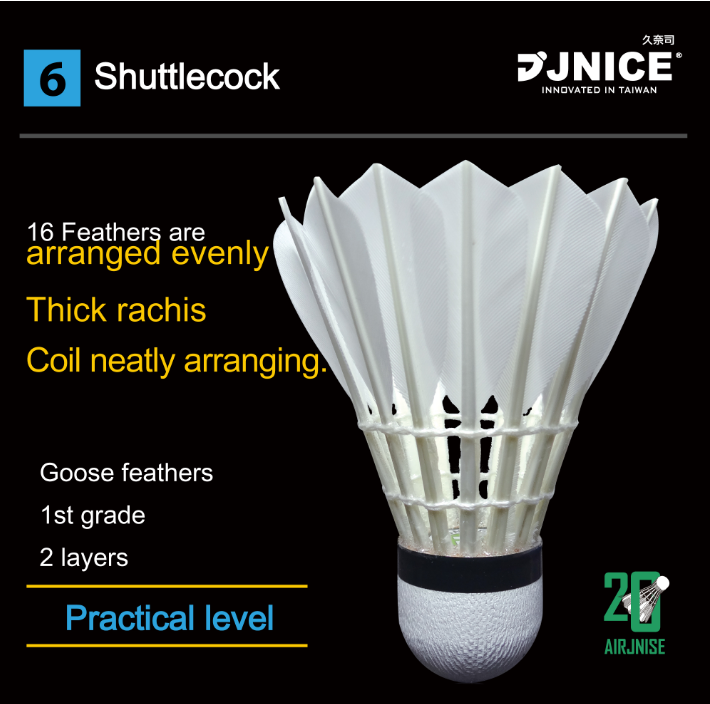 Shuttlecock
16 Feathers are arranged evenly.
Thick rachis coil neatly arranging.
Practical level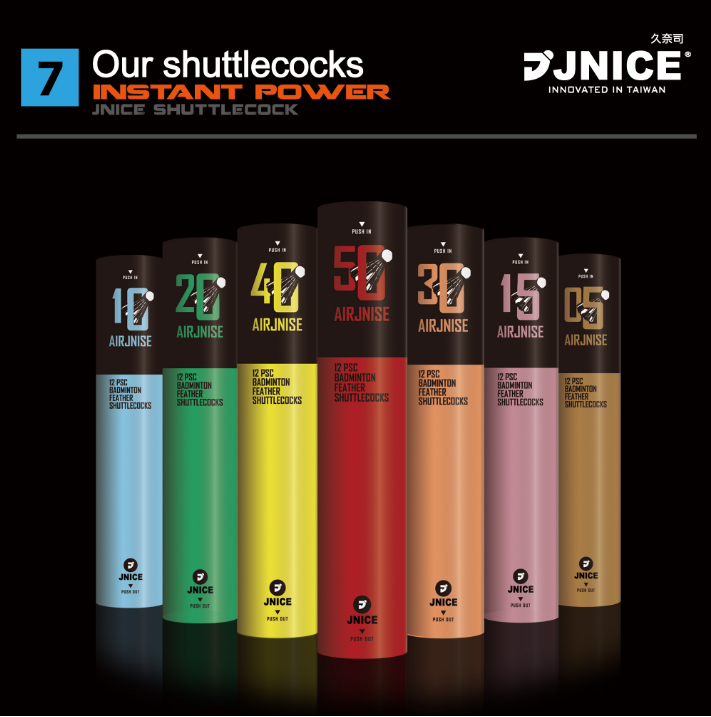 Our shuttlecocks