Silver-ion fiber 3D Face Mask SGS certified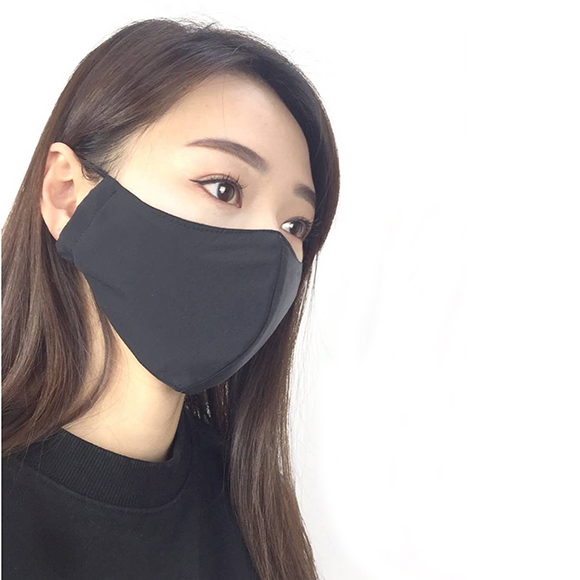 The Unique 3D face mask, fit your face perfectly! Multi performances: Water repellent fabric to prevent most droplets, plus internal silver fabric with permanent antibacterial and deodorant effects.
【Description】
Shell Fabric: water repelelnt, windproof, antiflouting
Liner Fabric: antibacterial, anti odor,breathable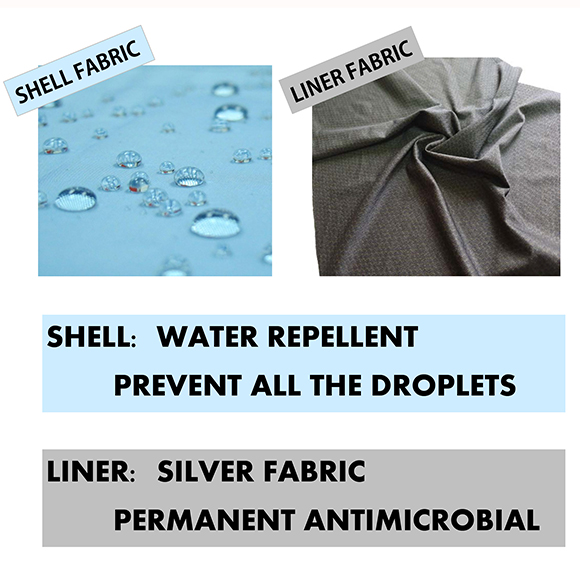 【Features】
Machine washable, reusable multiple times
No limit to the protection effect after wasehs
Extented face mask uses, and reduce the mask waste
Stylish design, multi colors
This mask is not medical mask to use
【Performances】

【What is Silver ion Fiber】
Silver ion is sputtered on the fiber, Silver fiber is a high-performance functional fiber,

has good antibacterial effect and is permanent.
The material of silver fiber is natural and non-toxic. It is not chemically synthesized, will not cause skin irritation.
During the production of bacteria, silver ions can bind to microbial cells and inhibit protein formation. And further destroy the cell DNA and make the cell unable to multiply, to achieve the "sterilization" effect, so that the fabric has a permanent antibacterial function.
Silver fiber clothing is like armor, protecting the body from bacterial infections. At the same time, it has antistatic and thermal insulation functions to improve wearing comfort.
We insist on using silver fiber fabrics to provide products with permanent stability to customers.
【Why Silver fiber is the solution of textile antibacterial

】



【Why we developed the silver fabric mask 】
B
ecasue, we knew which are the best!

Fashion, Performance, Reuse.
Epidemic prevention starts from oneself, where people crowd in public places, wear a mask to protect yourself and others.
With nearly 30 years of advanced functional clothing manufacturing experience, familiar with various functional fabric, we providing the best antibacterial and comfortable solution.
- Water repellent fabric is used as surface layer with the characteristics of water- repellent, windproof, breathable and anti-fouling, it is not easy to stick to oil and water in the air, can prevent most droplets from spraying and avoid virus infection.
- The inner layer uses silver fiber fabric with 99% antimicrobial effect, can inhibit bacterial cell metabolism and reproduction, thereby achieving the effect of blocking the virus. This fabric is also moisture absorbing and quick-drying, comfortable to wear, super soft and breathable.
The fabric mask can be washed and reused after drying, the antibacterial effect is not discount and the protection effect is unlimited after several washes.

【Fabric Specification】
Shell: 100% Polyester
Liner: 87% Nylon 9% Spandex 4% Silver
【Fabric Performance】

【Package

】
Each mask packed into a zip clear bag, easy & clean store in any bag, easy to carry on.

【

Tips】

This product containing Silver fiber protect itself from

microbial growth and is not intended to cure, treat or prevent any desese.
Pure silver fiber textile is like armore protecting you from bacterial infections.