Epoxy resin putty glue for marble granite and stone
Can System Mortar GUCS-01 be a two-component epoxy based structural adhesive. The A and B can be a two-part epoxy liquid which when combined produces concretes and mortars exhibiting excellent adhesion. High bonding repair system for hard wearing areas, longer working time, no liquid. Suitable for used DIY, reconstruction corners, and horizontal condition, a wide variety of applications.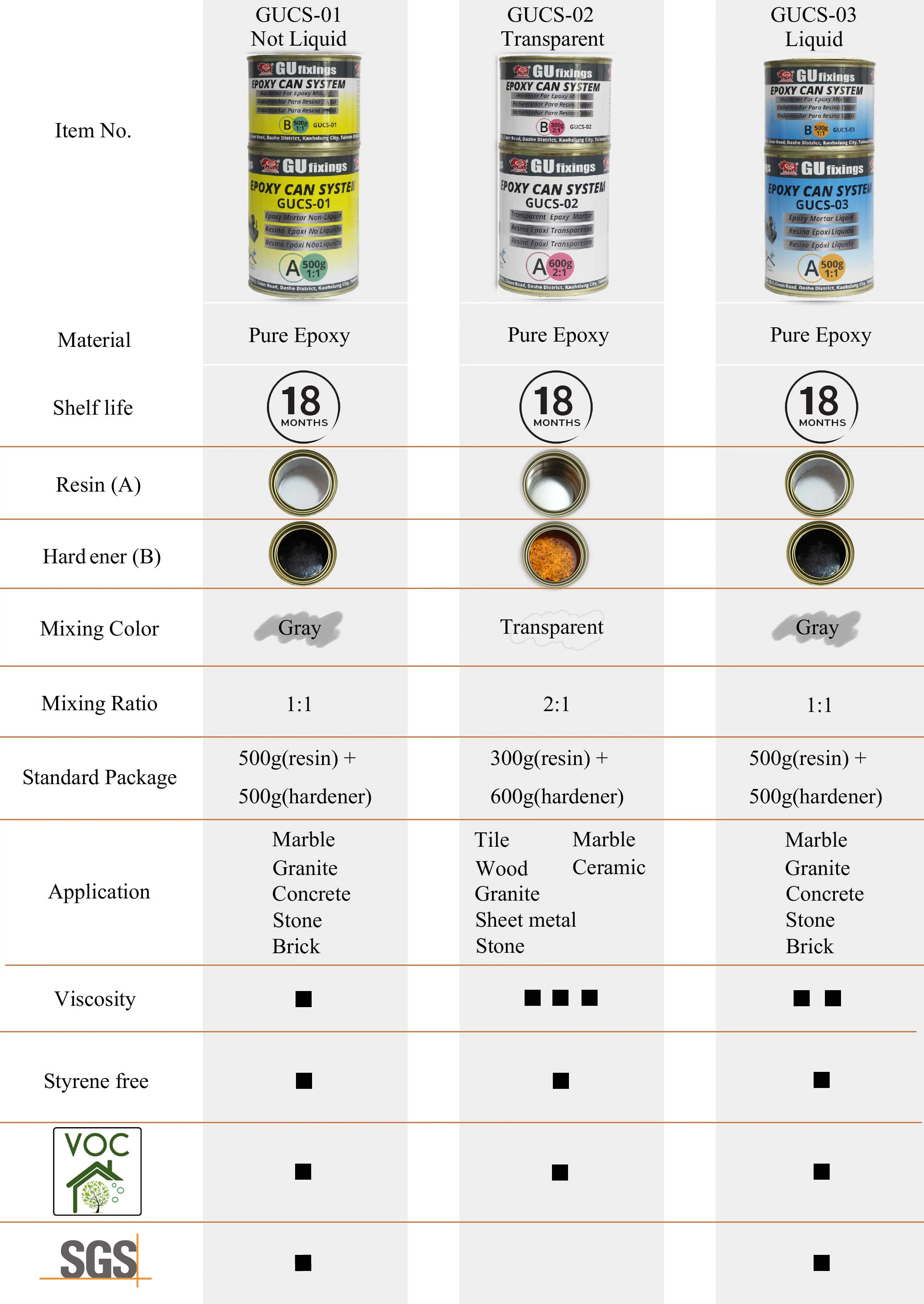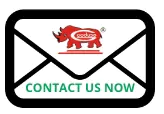 Installation

1. The hardener is poured into the container of the resin and then fully mix the 2 components until the mortar is the same color throughout. After throughout mixing, the mortar has a high bond strength to building materials.
2. Can System Mortar have 3 versions:
GUCS-01 is suitable for using in horizontal situation and on walls or ceilings.

GUCS-02 is clean epoxy, high performance in compressive and tensile strength, suitable for wooden construction, especially in hard to reach areas.

GUCS-03 is liquid, can be poured into vertical holes or cracks or gaps, or used with a brush. Can System Mortar present high strength in 24 hours (20℃) after mixing throughout.
3. Stored in a cool, dry, ventilated place, out of the reach of children, away from heat sources.
4. The mixing quality of the 2 components and the correct filling of the holes or cracks or gaps (without air pockets) will effect the load-bearing capacity.
5. Surface must be clean, porous, free from dust or grease.
6. For use in glass and plastic, the surface must be sanded first.
1. 500g(resin) + 500g(hardener) in cans
2. Resin: White
3. Hardener: Black
3. Good Use Label or no Label.
4. EXP Date on the top of can.
Shipping:
Shipping:
1. Shipments can be arranged by sea, air, courier express.
2. Courier express includes GDA, DHL, Fedex, TNT, UPS, EMS, SF, etc.