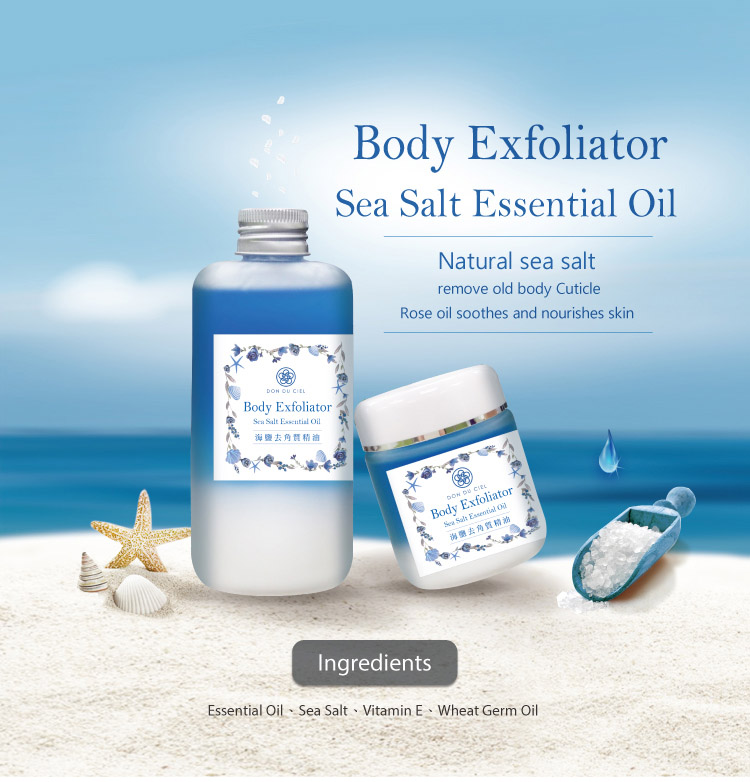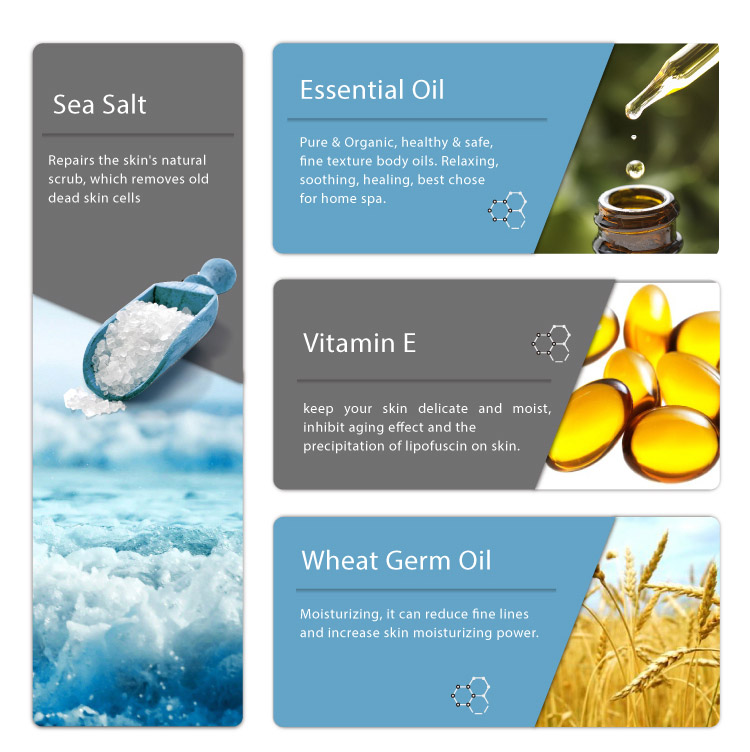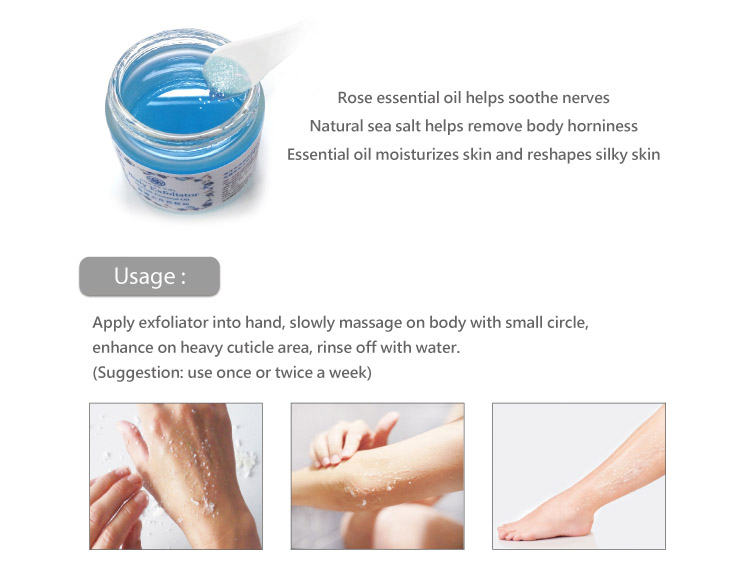 Body Exfoliator Sea Salt Essential Oil
Naturla sea salt.
Remove oid body Cuticle.
Rose oil soothes and nourishes skin.
Ingredients: Essential Oil, Sea Salt, Vitamin E, Wheat Germ Oil
Rose essential oil helps soothe nerves.
Natural sea salt helps remove body horniness.
Essential oil moisturizes skin and reshapes silky skin.
Usage:
Apply exfoliator into

hand

, slowly massage on

body

with

small

circle, enhance on heavy cuticle area, rinse off with water.
(Suggestion: use once or twice a

weeek

)