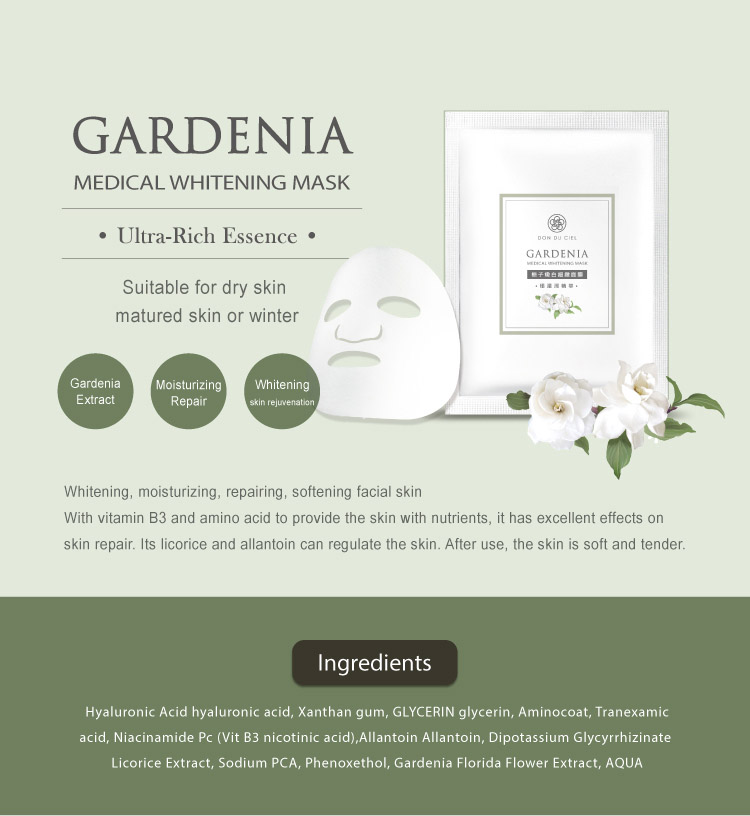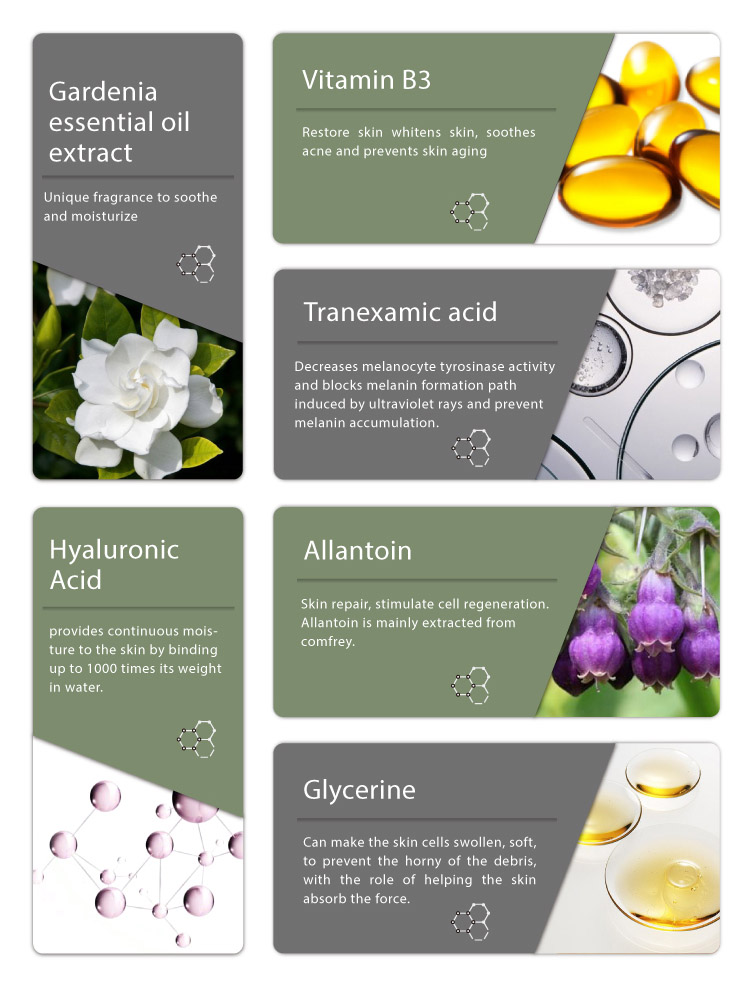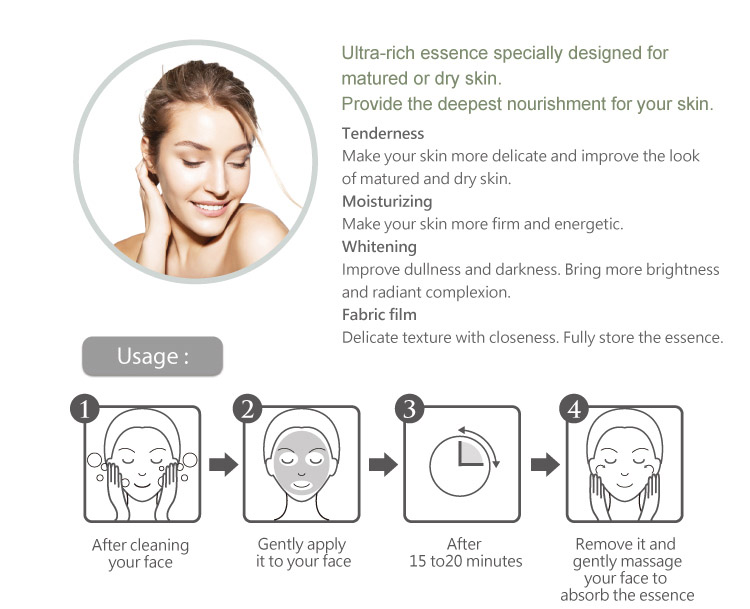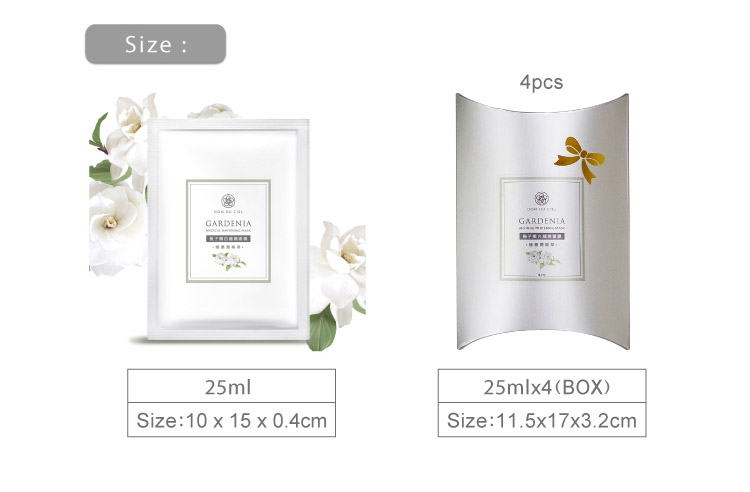 GARDENIA Medical Whitening Mask
S
uitable for dry skin, matured skin or winter.
Whitening, moisturizing, repairing, softening facial skin, with vitamin B3 and amino acid to provide the skin with nutrients, it has excellent effects on skin repair.
Its licorice and allantoin can regulate the skin.
After use, the skin is soft and tender.
Ultra-rich essence specially designed for matured or dry skin.
Tenderness
Make your skin more delicate and improve the look of matured and dry skin.
Moisturizing
Make your skin more firm and energetic.
Whitening
Improve dullness and darkness. Bring more brightness and radiant complexion.
Fabric film
Delicate texture with closeness. Fully store the essence.