Believe men's gentle Y Wash foam is the best intimate product for men, which use menthol to express cool feeling, and mix many natural plant extract to show Manly character ans p
romotes skin metabolism,prevents aging, PH values close to genital skin.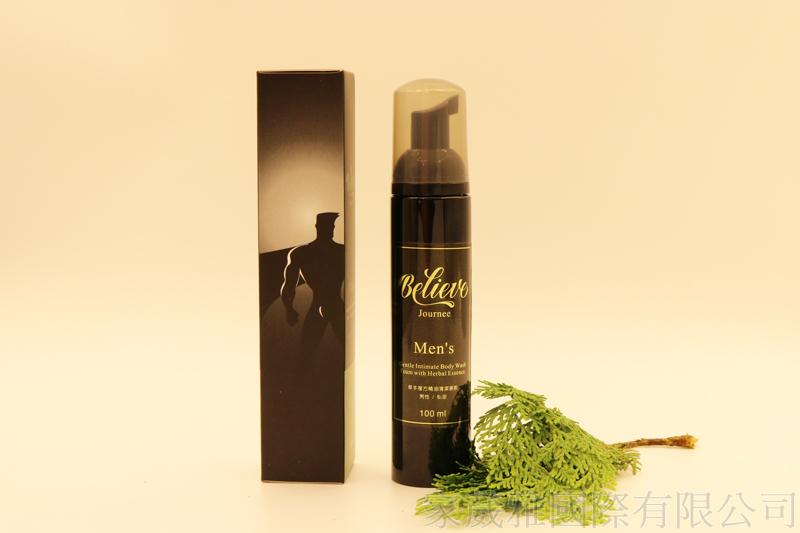 There are many herbal moisturizing ingredients,anti-inflammatory,anti-aging ginseng extract and vitamin E acetate,and a variety of compound
essential oils .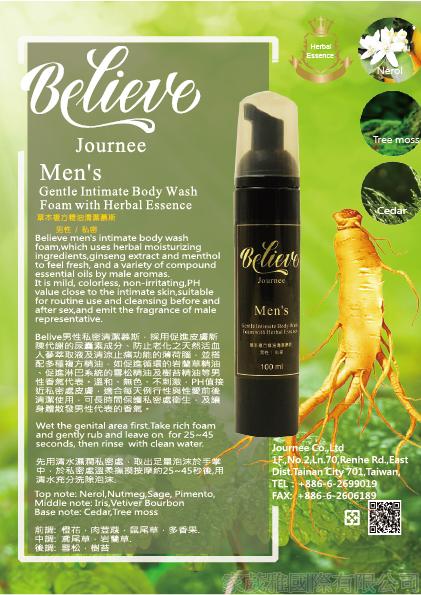 It is mild,non-irritating, PH value close to intimate skin,suitable for daily massage maintenance,health care male function and emit the fragrance of male representative.
Ingredient:
Aqua,Cetearyl Glucoside / Cetearyl Alcohol,Cetearyl Alcohol / Ceteareth 20,Cetearyl Alcohol,Caprylic/Capric Triglyceride,Triolein,Coco-Caprylate/Caprate,JOJOBA OIL,
Macadamia Oil,Glycerin,Xanthan Gum,Panax Ginseng Root Extract,D-Panthenol B5,DL-α-Tocopheryl Acetate,Phenoxyethanol,Caprylyl Glycol,
Essential oil:Nerol,Sage, Pimento,Nutmeg,Iris,Vetiver Bourbon,Cedar, Tree moss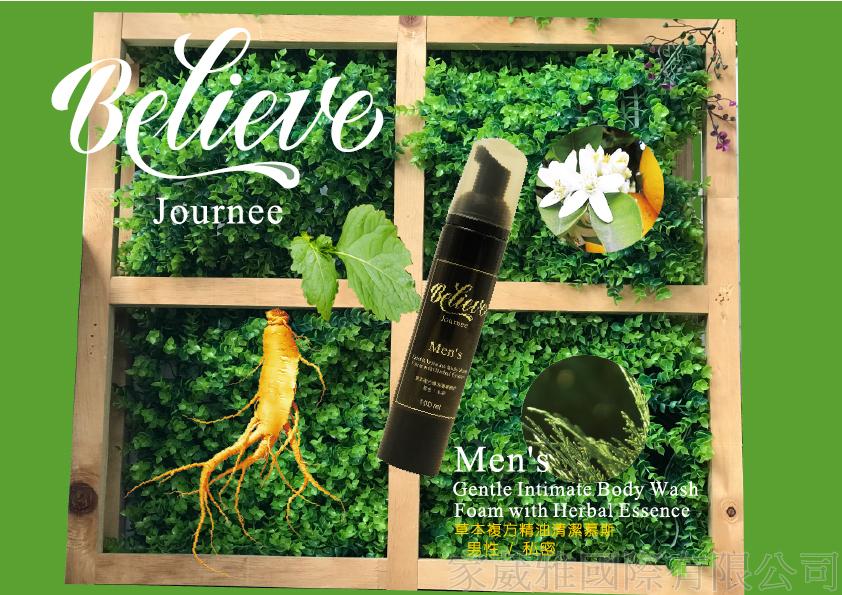 Instrctions:
Wet the genital area first. Take rich cream in your palm. Gently apply, rub and absorbed by the skin, no need rinse with clean water.
Best to store it at room temperature in a dry place and away from sunlight.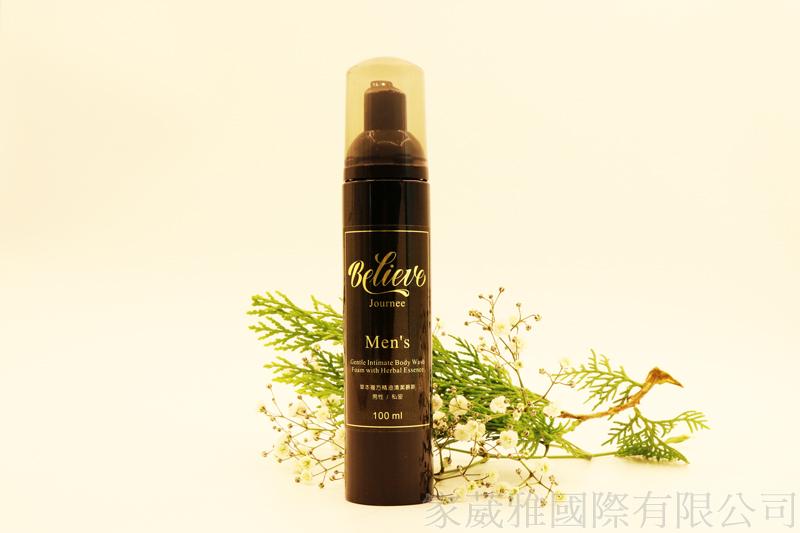 Certificated Report