Contains original High-tech skin care ingredient "PQC2" compound essence.
Production in an environmental of ISO22716 and GMP standard.
Ingredients used in CERAMIDEA anti-aging products have been shown to be safe.


Specialization


The versatile Anti-aging skincare, make the skin elasticity.
Description
Contains unique "PQC2" 4 kinds of anti-aging compound essence, effectively improving wrinkle formation.
Contains Allantoin that stabilizes the skin and fights the source of irritation.
Formulated with a variety of plants ingredients such as Okra Fruit, Rose Extract and Polyol Moisturizing helps replenish water and deep hydration to improve skin elasticity.
Niacinamide and Panthenol help brighten skin and strengthen the skin self-repair.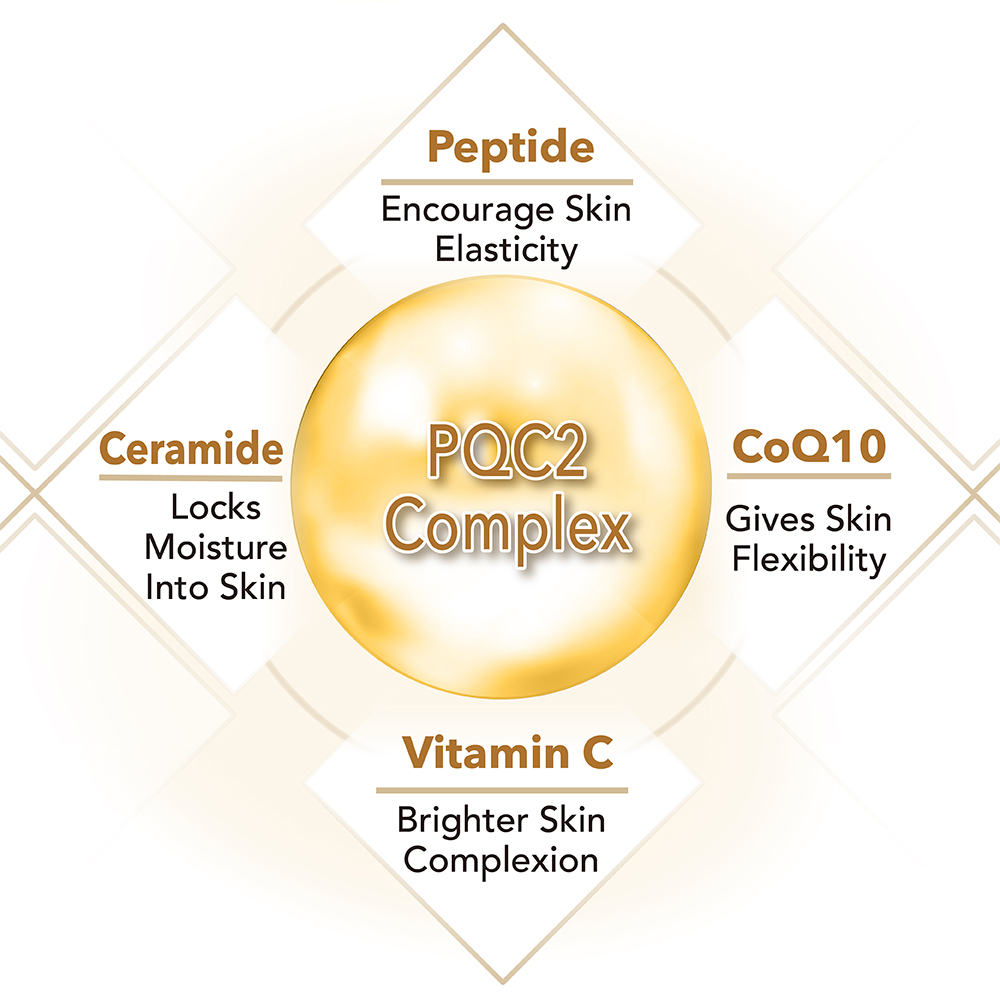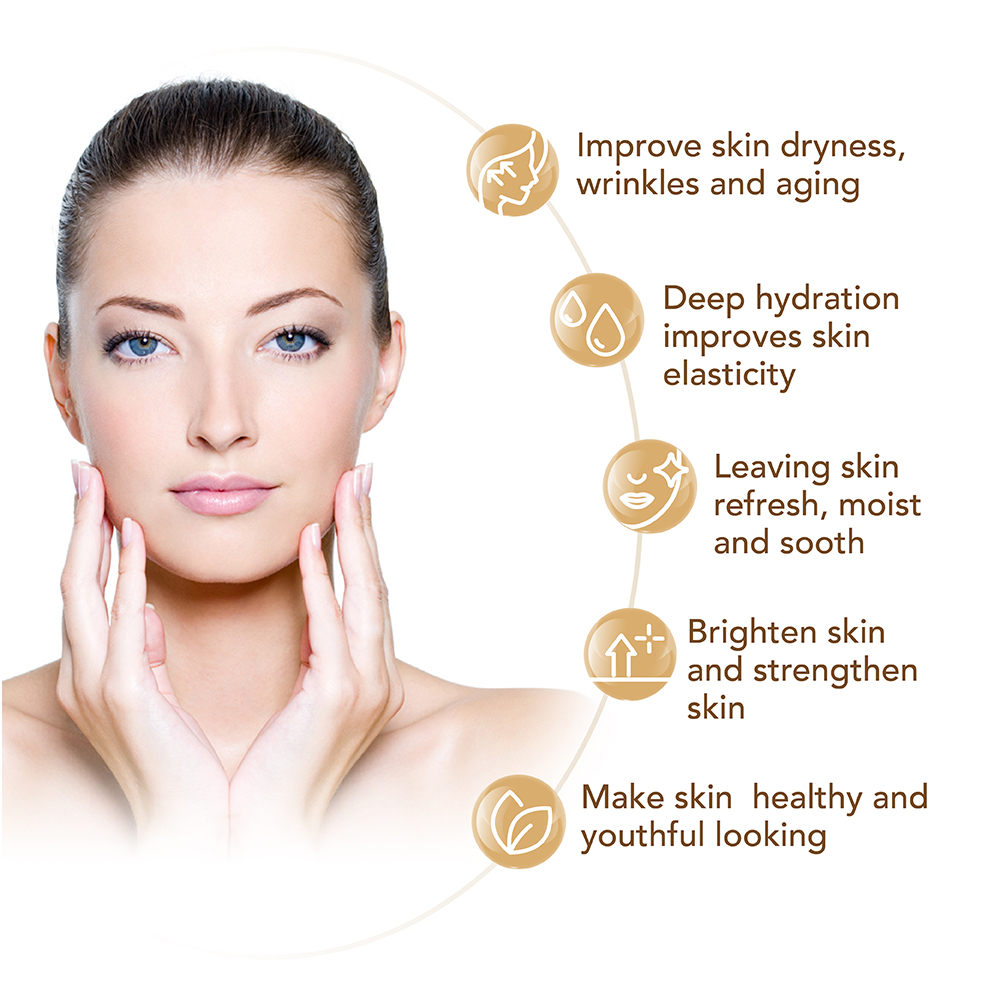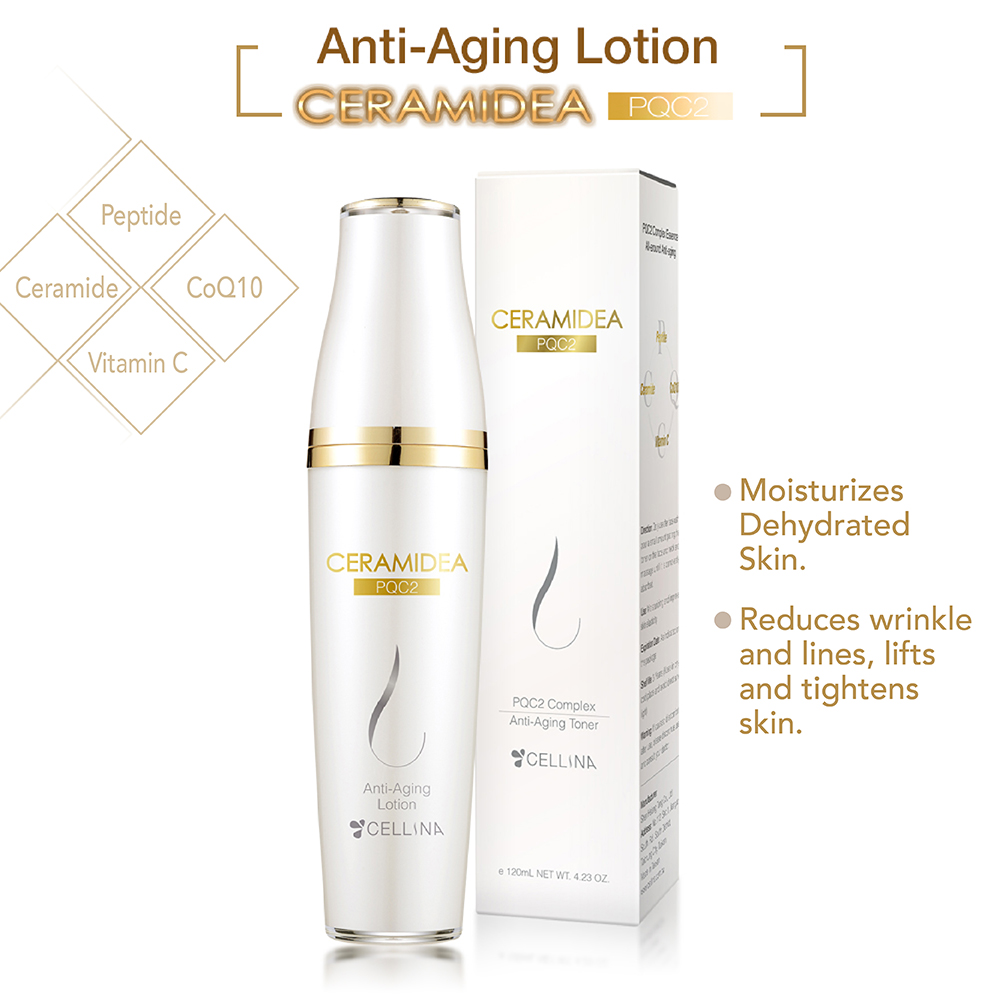 Available in English Packaging.