Contains original High-tech skin care ingredient "PQC2" compound essence.
Production in an environmental of ISO22716 and GMP standard.
Ingredients used in CERAMIDEA anti-aging products have been shown to be safe.


Specialization


Skin-firming formula designed to prevent signs of aging, such as wrinkles and lack of radiance in the face.


Description
Contains unique "PQC2" 4 kinds of anti-aging compound essence, effectively improving wrinkle formation.
Unique capsule encapsulation technology, the "PQC2" composite essence is completely wrapped in capsules.
PURE PLANT CAPSULES - made from corn starch, non-pigskin or cowhide without any bad smell.
High penetration essential oil rapidly absorbed without sticky feeling, does not contact with air and keeps freshest in the capsule.
These powerful anti-aging capsules help boost your skin's hydration and more youthful looking.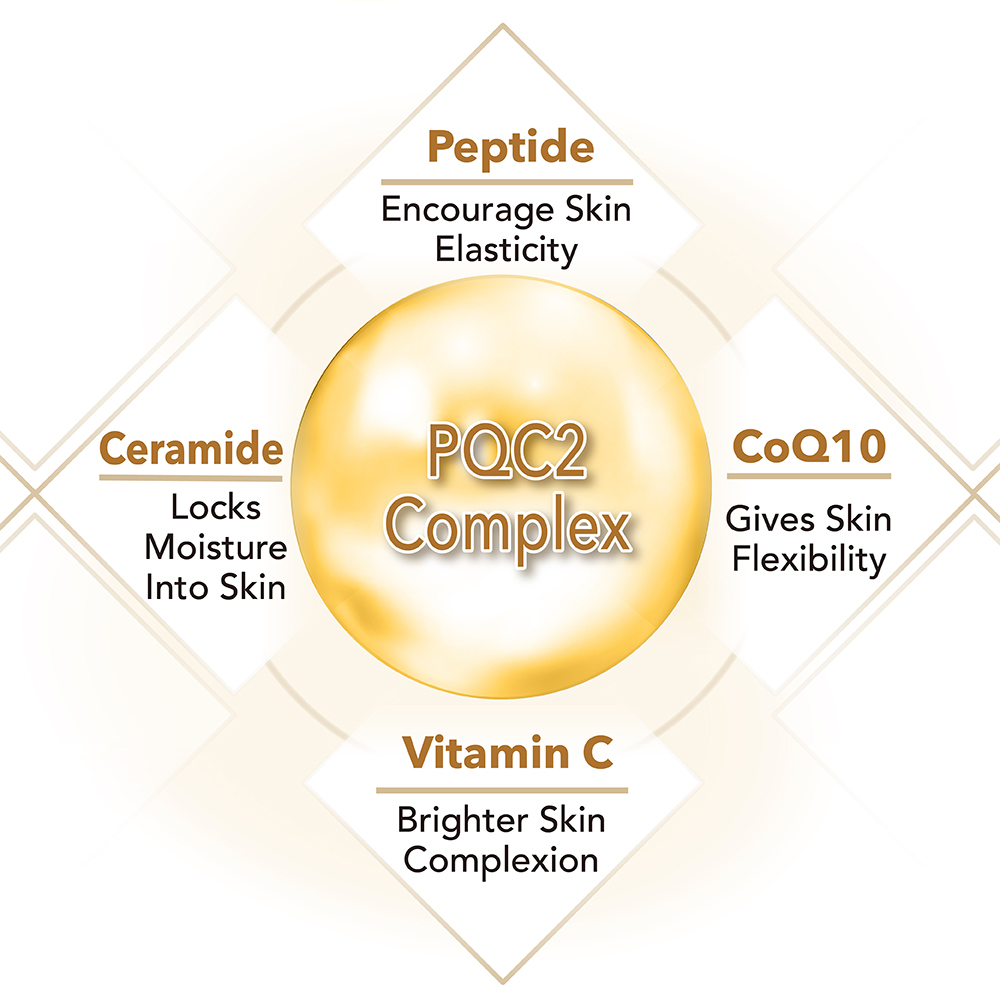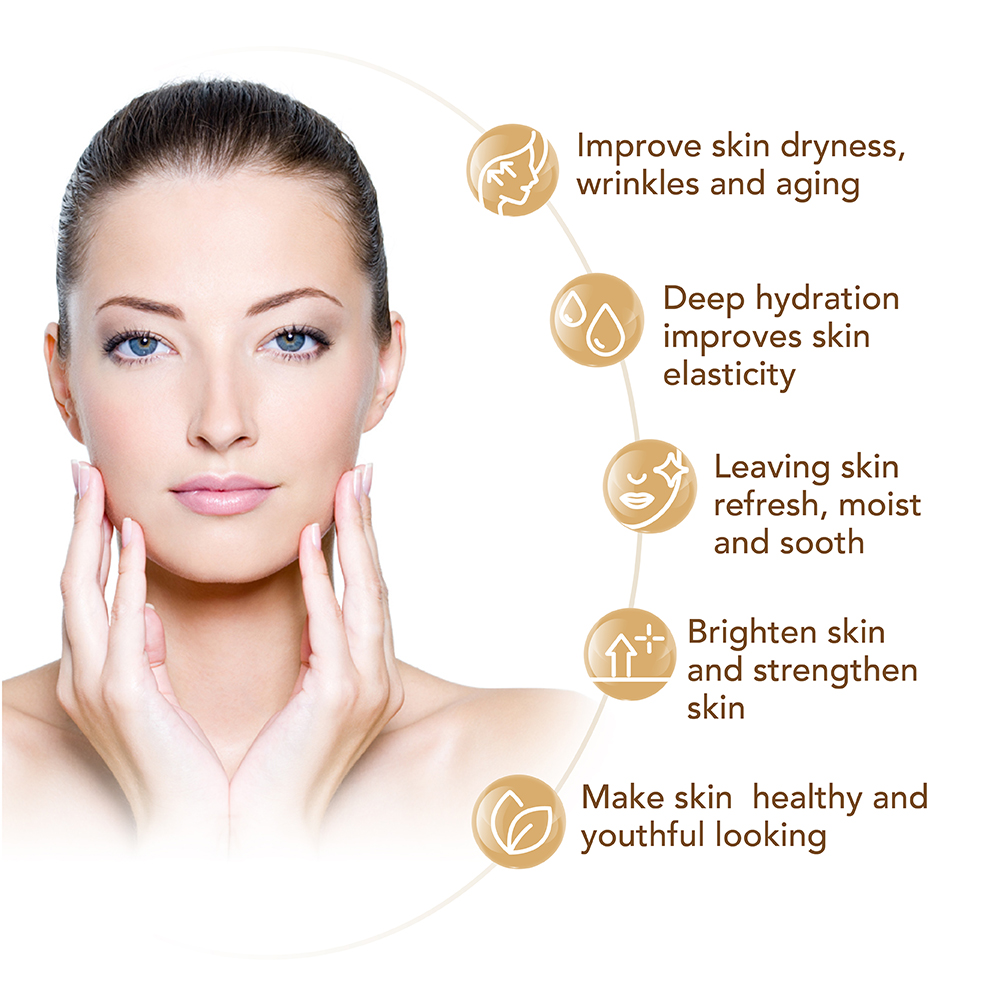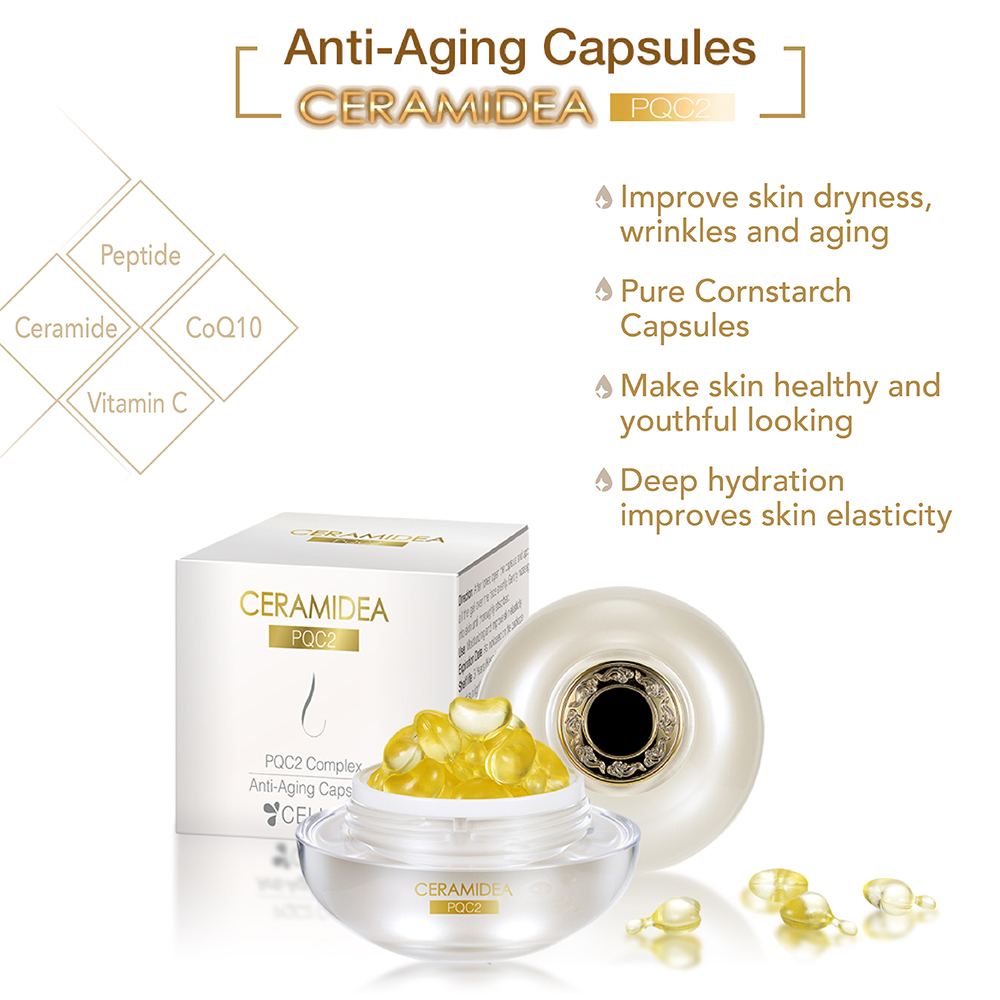 Available in English Packaging.