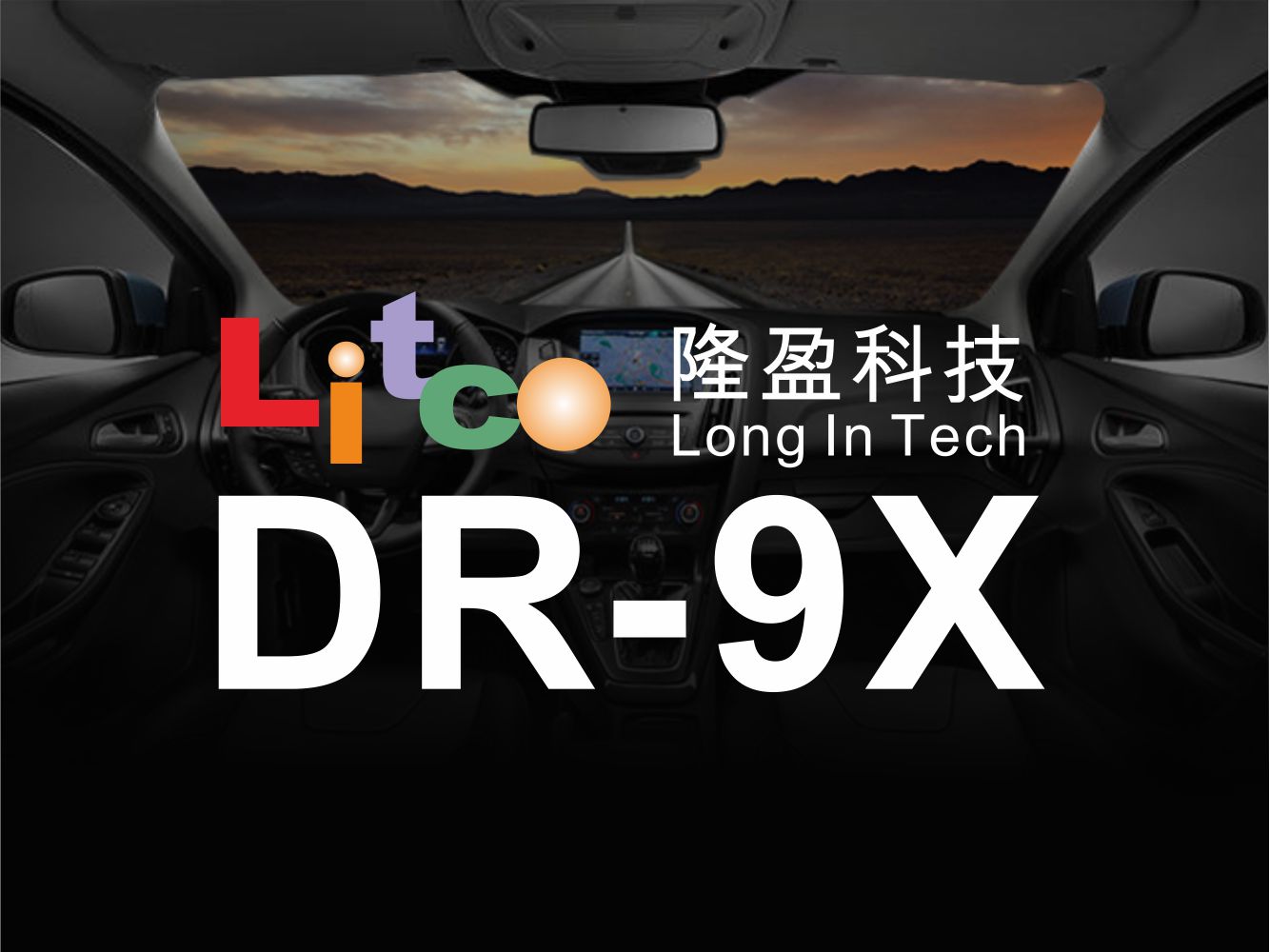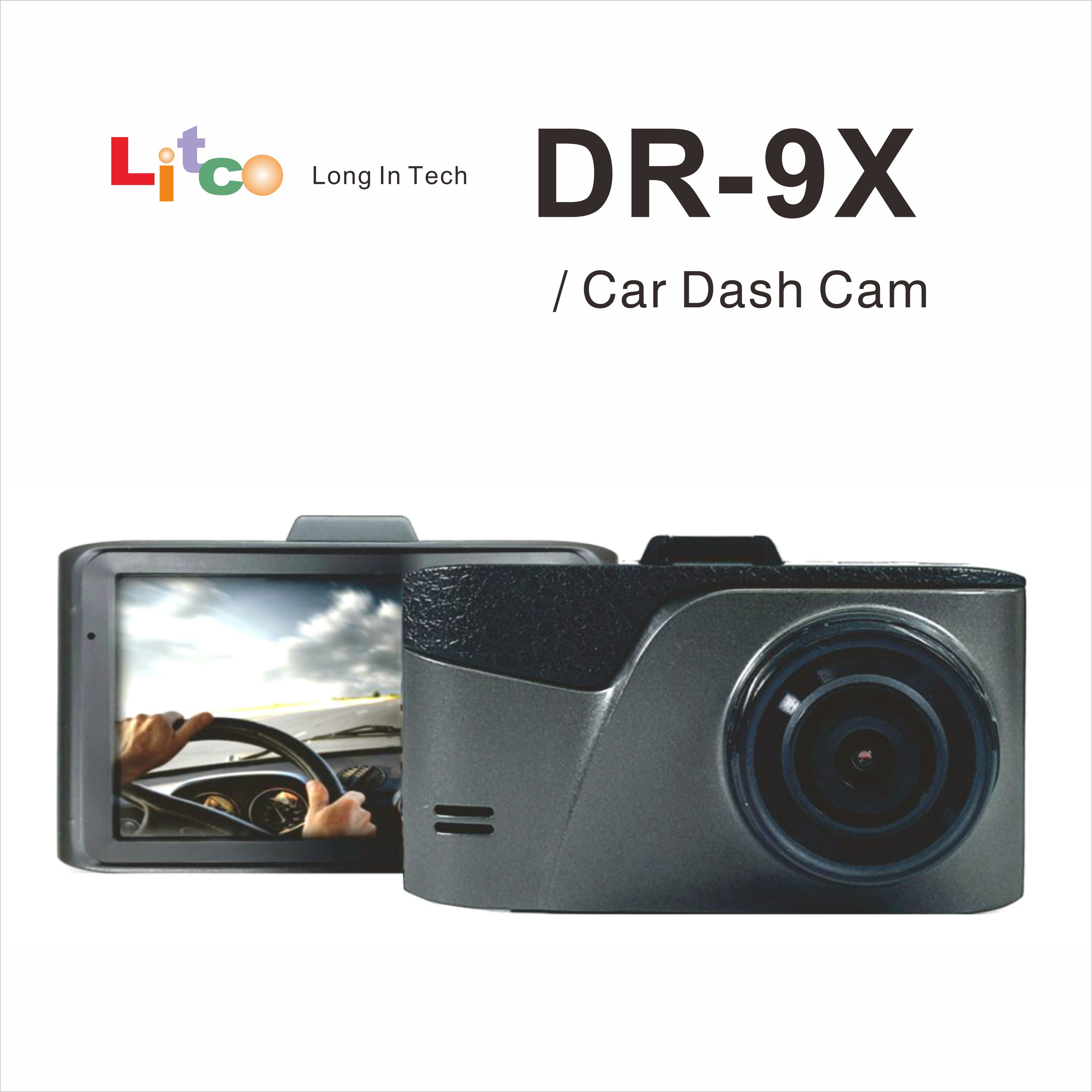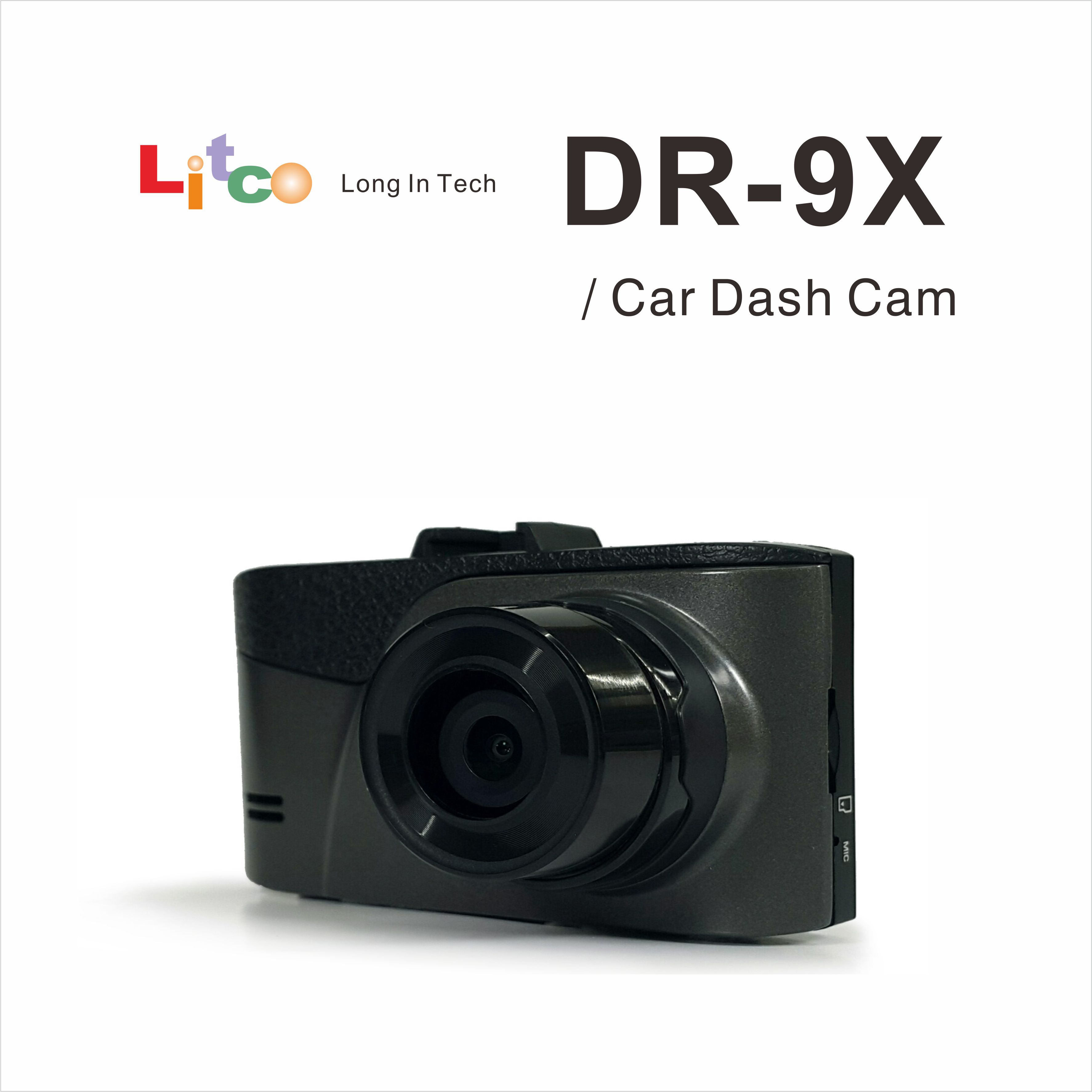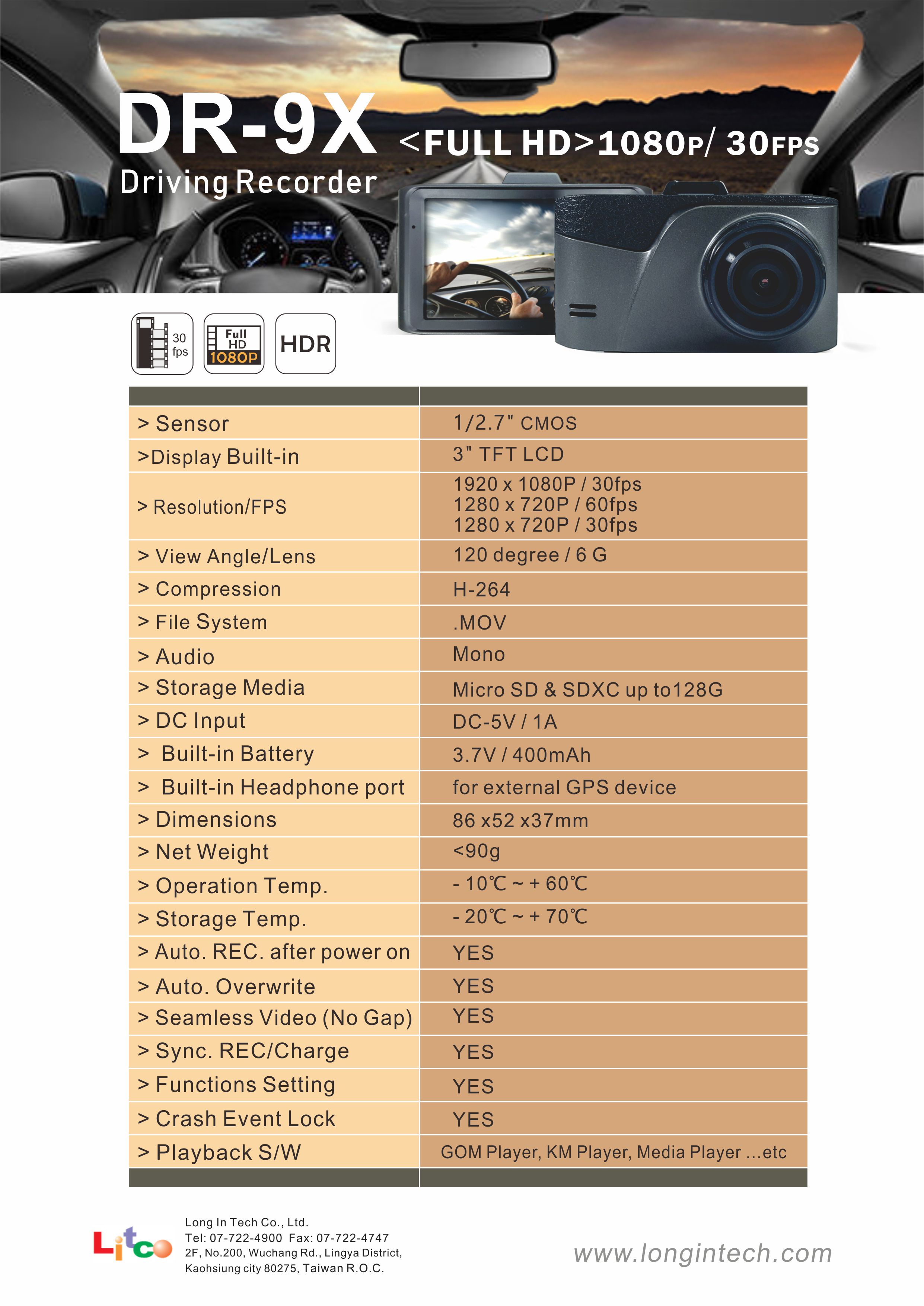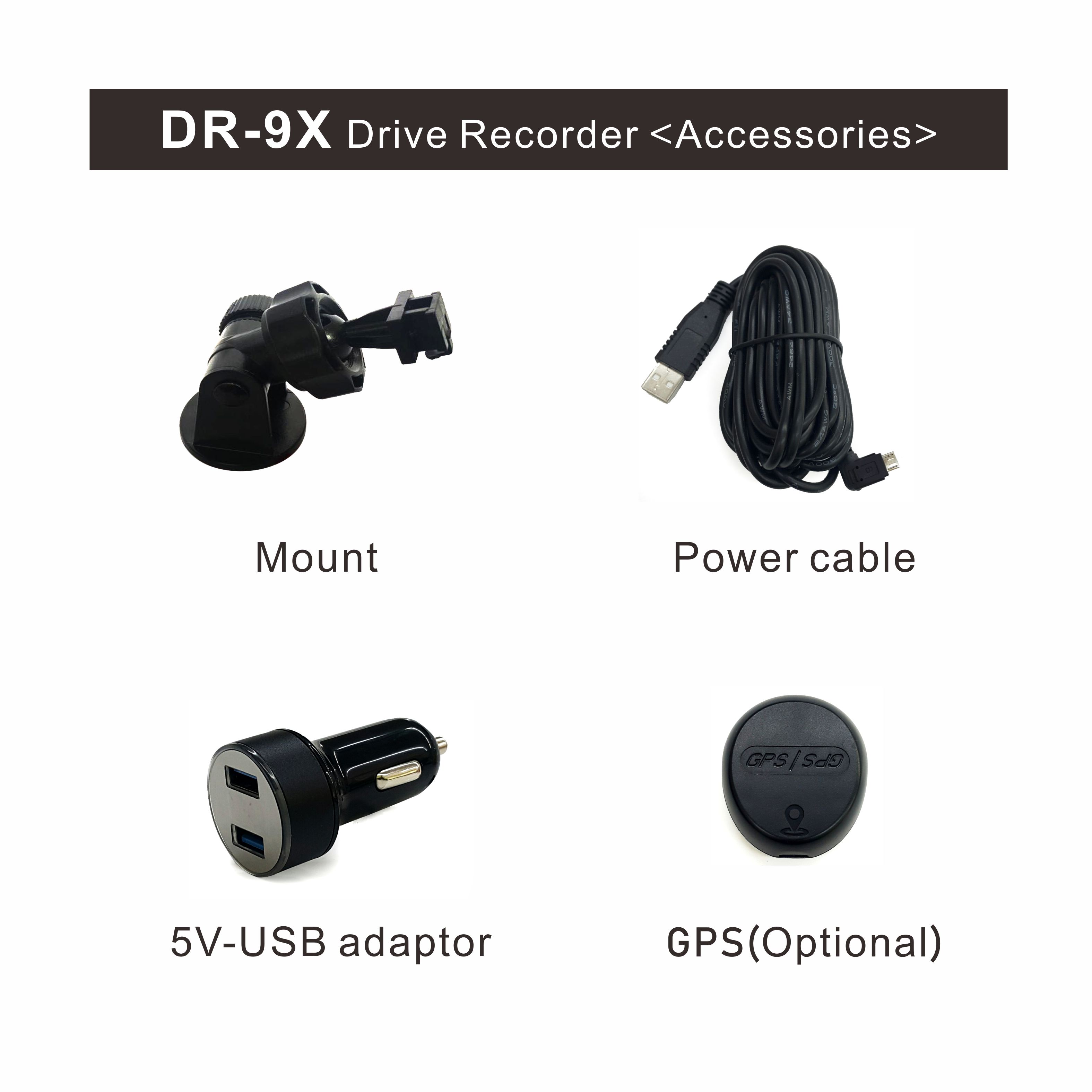 Vehicle Drive Recorder (Dashboard Cam)
Your Best Driving Safety Guard
sensor
Real HDR sensor, even when DR-9X meet the headlamp on,
still can capture clear car plate and street nameplate,
never miss any important moment.
Tailor-made camera for car driver
High resolution 1920x1080P
Capture clear video on road (1080P) for day and night.
Capture clear video even on dark road or in rain.
Never miss any important with loop recording.
*User friendly and confident