Brightening Power Miracle Face Cream removes signs of aging and relieves skin irritation with exclusive patent formulas. The lightweight cream embraces your skin softly and gives you a luxurious experience. Message us to learn more about the cream.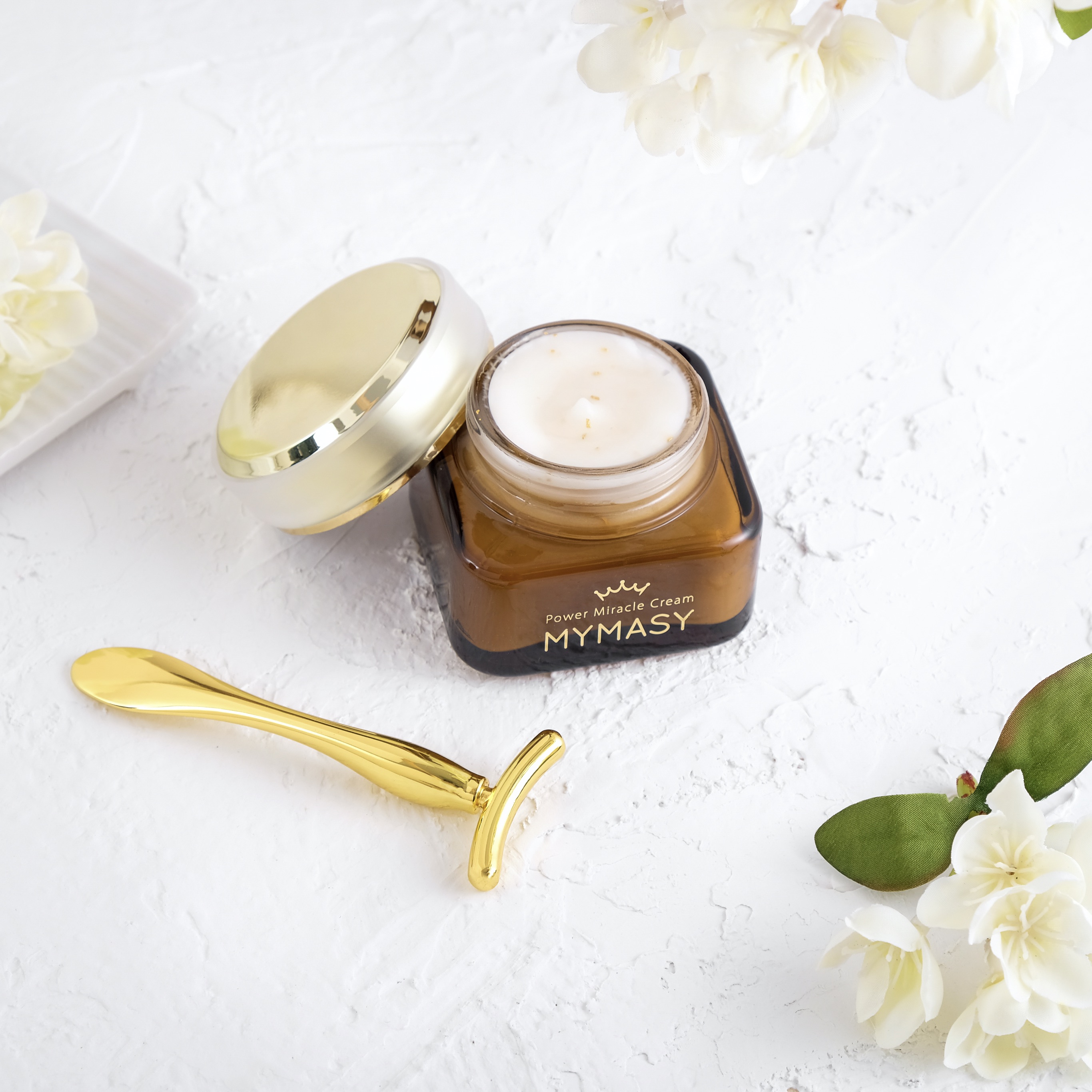 Features
Exclusive formula that calms the skin first for further replenishment.
Improvement in skin texture and dull look with patent B-white ingredient.
Removal of fine lines, wrinkles, and sagging skin with patent Shadownyl formula.
Skin relief from irritation and allergies with patent LS 9832 formula.
Anti-aging ingredients contained to delay aging process for a long-term rejuvenating effect.
Soft and delicate cream consistency that smoothly embraces the skin and provides a luxurious skincare experience.
Specifications
Capacity:

50ml

Feature:

Softening, anti-aging, hydrating, repairing, glowing, brightening, plumping, soothing

Application:

Use after toner. Take an adequate amount with spatula and warm it up with hands. Smooth it over the skin until fully absorbed. Feel free to add or reduce the amount based on personal preference.

Storage:

Keep it in cool, dry place and away from direct sunlight.