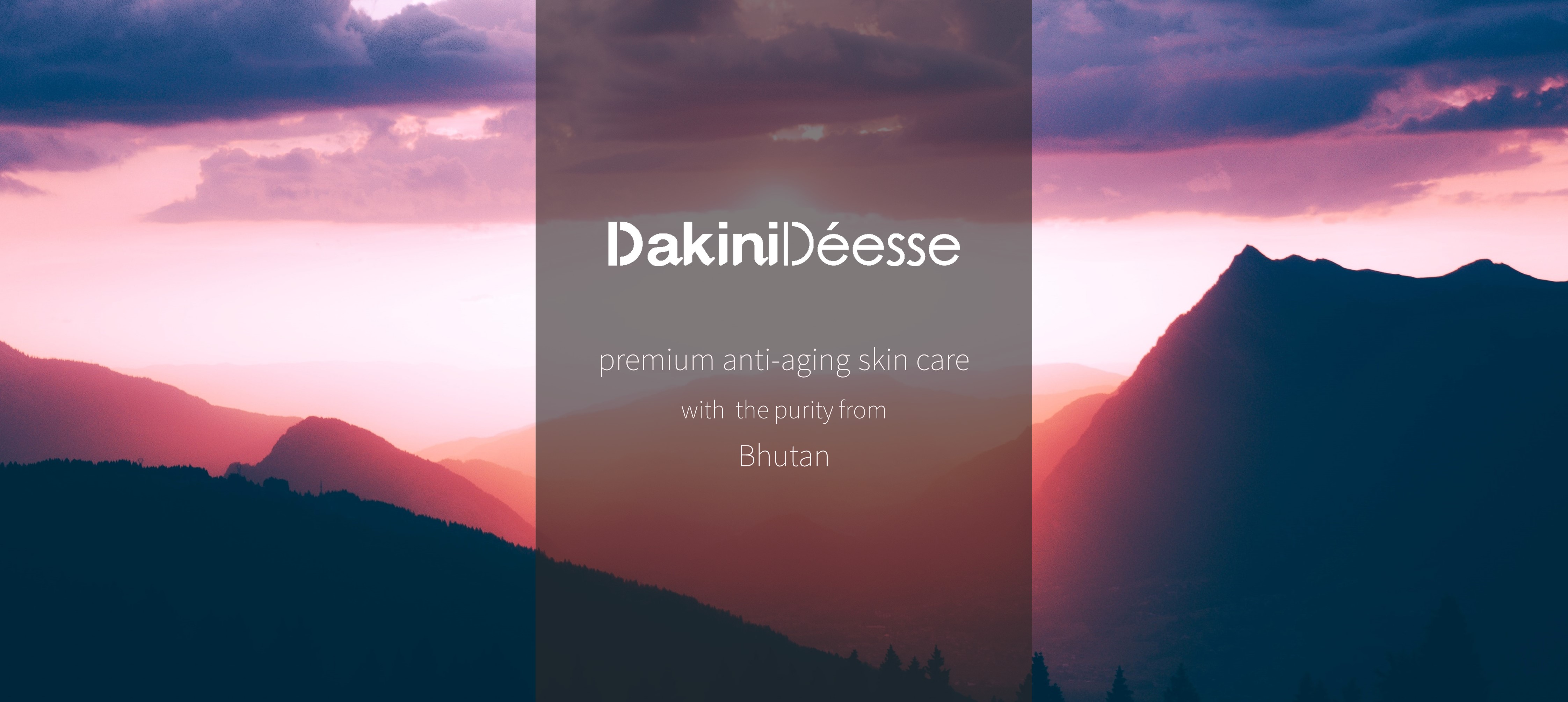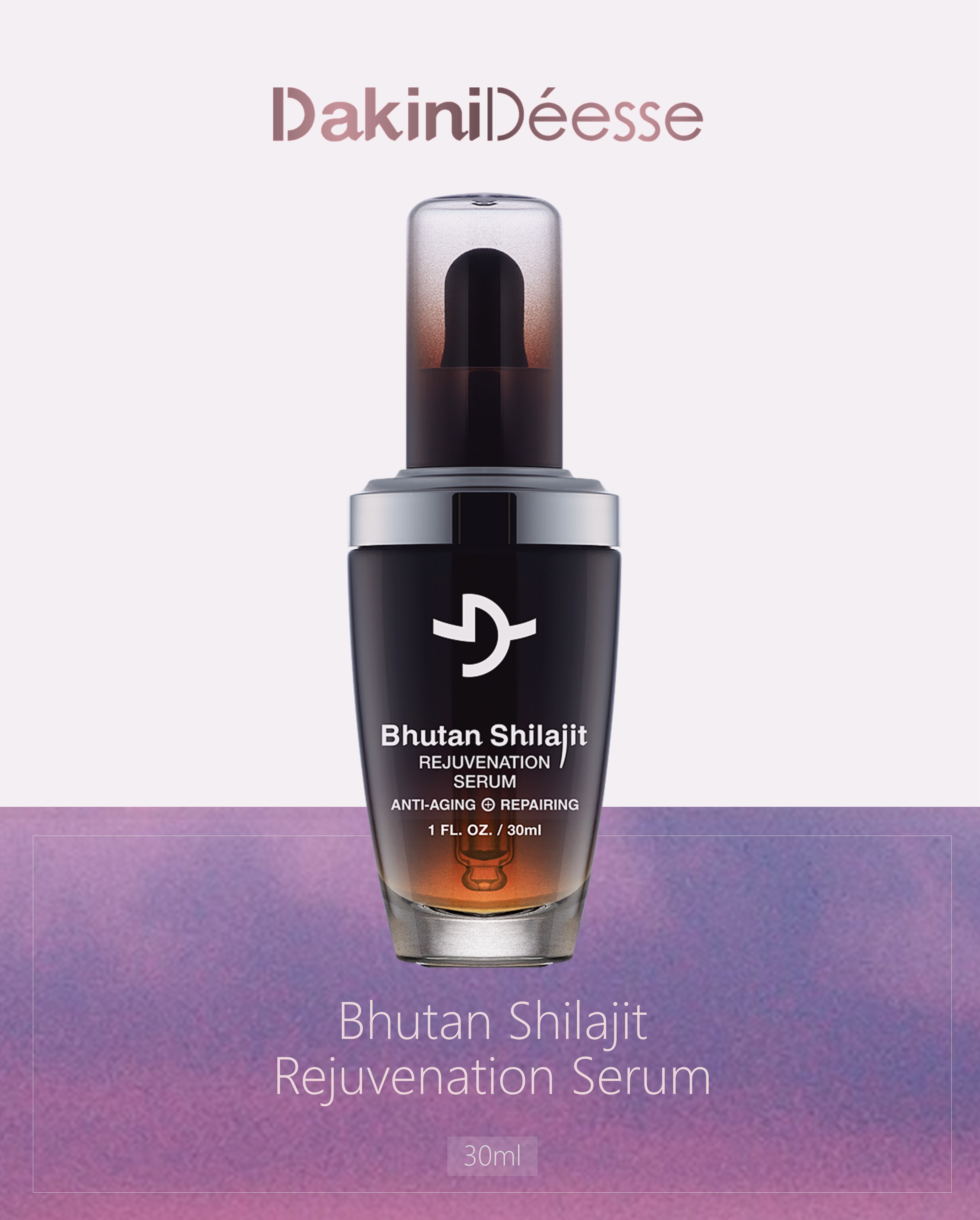 The Rejuvenation Serum reverses the look of aging visibly by reducing signs of eye bags, wrinkles, fine lines, dark spots, and sagging skin.

With the exclusive formula of extremely high concentration of Bhutan Shilajit, the Serum activates the internal regeneration by boosting collagen production, inhibiting aging factors, and metabolizing damages deposited in skin over years. The skin will restore its most natural radiance and firmness.
Ideal for all skin types.
* Not tested on animals.
* Free from parabens, SLS, SLES, alcohol, silicones, sulphates, colorants, mineral oil, mammalian biologics, and synthetic fragrance.
|
BHUTAN SHILAJIT WITH KEY ANTI-AGING INGREDIENTS
Shilajit, a kind of mysterious black resinous substance, seeping out mountain cracks, collected at 4500 meters high on the Himalayas. It has been regarded as an elixir of life, and strictly protected by Himalayan civilizations for thousands of years. At present, only Bhutan preserves genuine effective Shilajit.

The history of the use of Shilajit can be traced back to 3000 years by the Indian Ayurveda and Tibetan medicine. It is evidenced that it can stimulate the regeneration, activate the self-repairing system, and facilitate metabolizing harmful factors. The effectiveness amazes beauty care experts for it solves all the aging problems in a short time.


| 3 KEY ANTI-AGING FEATURES
1. Rich Natural Fulvic Acid
Natural Fulvic Acid is a critical regeneration factor with strong penetrability. Scientific research approves it provides the skin with plentiful antioxidant energy to reverse aging damages.

2. More than 85 minerals
Bhutan Shilajit contains minerals and trace elements from ancient plants 65 million years ago, supply valuable nutrients for the skin.

3. 100% absorption rate


After repeated decomposition for a long time, the size of the molecule of Shilajit is only about 0.2nm. Hence, all the nutrients are highly penetrable and easily absorbed by the skin.
| SPECIAL FORMULA
• An extremely high concentration of Bhutan Shilajit
• The rejuvenation formula enhancing the antioxidant capacity of Shilajit
• Unique infusing technology for instant absorption and penetration
Twice a day, AM and PM, after cleansing and toning, apply a proper amount of it on your face. Pat your face gently. The serum will melt effortlessly and instantly into the skin.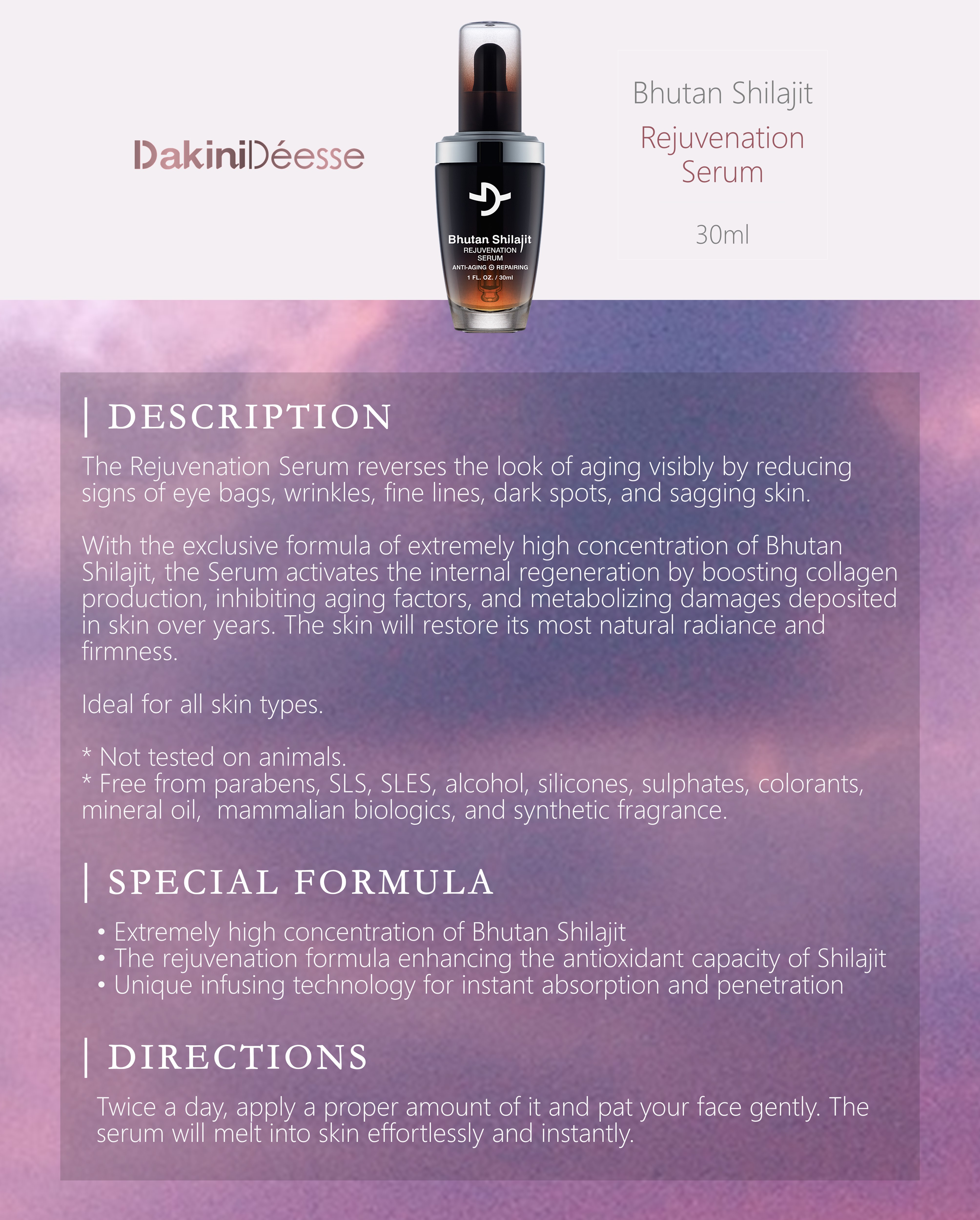 | INGREDIENTS

Demineralized Water, Glycerine, Chondrus Crispus Extract, Sodium Hyaluronate, Camellia Sinensis Leaf Extract, Butylene Glycol, Alteromonas Ferment Extract, Polysorbate 20, Fulvic Acid, Secale Cereale (Rye) Seed Extract, Phenoxyethanol, Chlorphenesin, Sodium acrylates copolymer, Lecithin, Xanthan Gum, Allantoin, Cedrus Atlantica Bark Oil, Pogostemon Cablin Oil.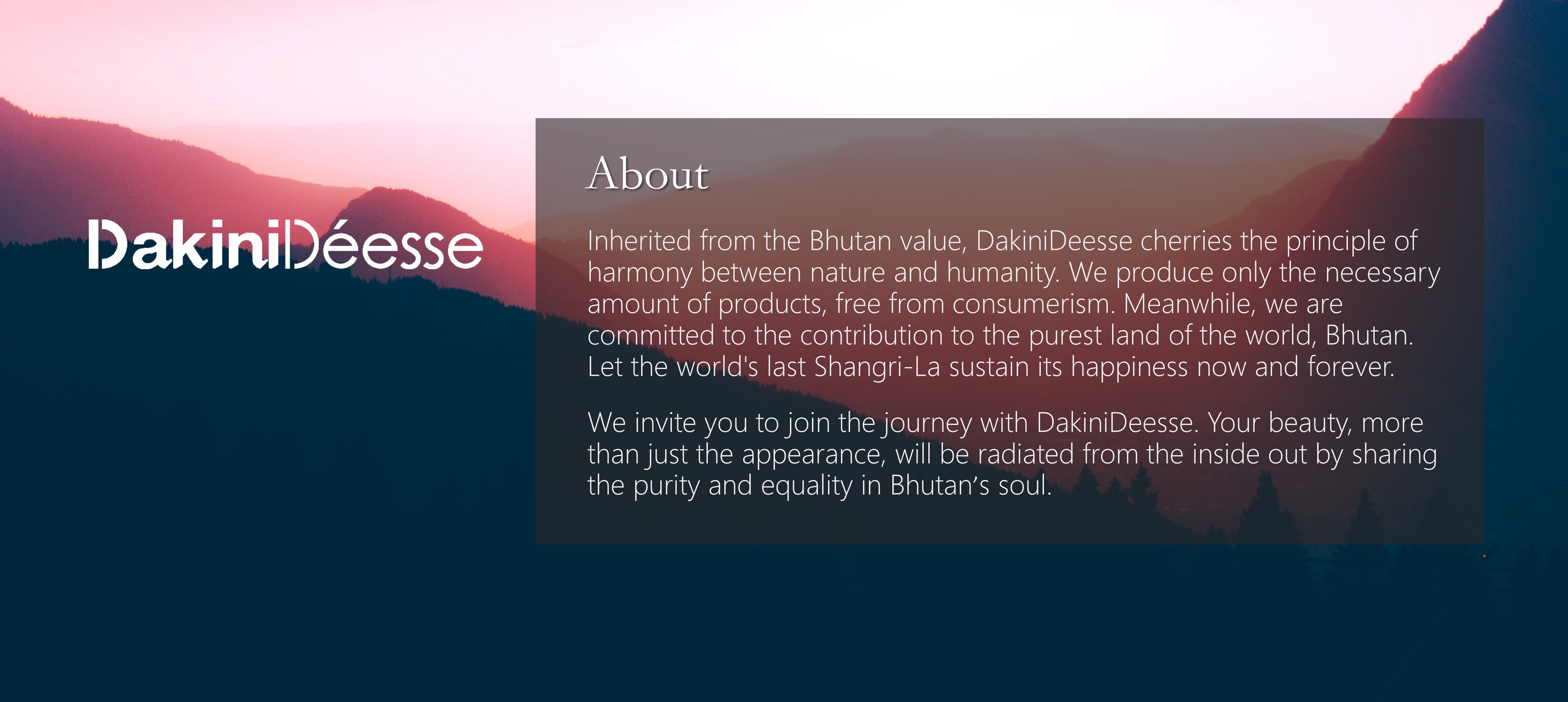 |
MORE ABOUT DAKINIDEESSE