Replacing element— inline water cartridge
We should have different filtration requirements in terms of the water quality of different regions.
To face environmental concerns, we should reuse the filter housing to reduce the environmental burden.
So we have developed a filter module with different filtering functions that can be combined according to the water quality characteristics.

Place of Origin

Taiwan

Brand Name

LifeTech

Model Number
LMT-1122

Filter Spec.

Candle type Module

Filter Material
LMT-011 : Ultrafiltration
LMT-022 : Lead removal GAC

Material Origin
- UF : Taiwan
- Lead removal media : USA
- GAC : Taiwan

Effect
Filter chlorine and odor.
Filter out lead and heavy metals.
Filter out impurities larger than bacteria in the water.
Filter Life (Liters)

3,000 L
Features of Ultrafiltration:

Filter out impurities larger than bacteria in the water.
Apart from bacteria and parasites it also can filter out microplastics.
- We use NSF 61 Certified & FDA Approved PSF
- We NSF 42 Certification Hollow Fiber
- Outstanding hydrophilic and chlorine-resistant
- No chemical additive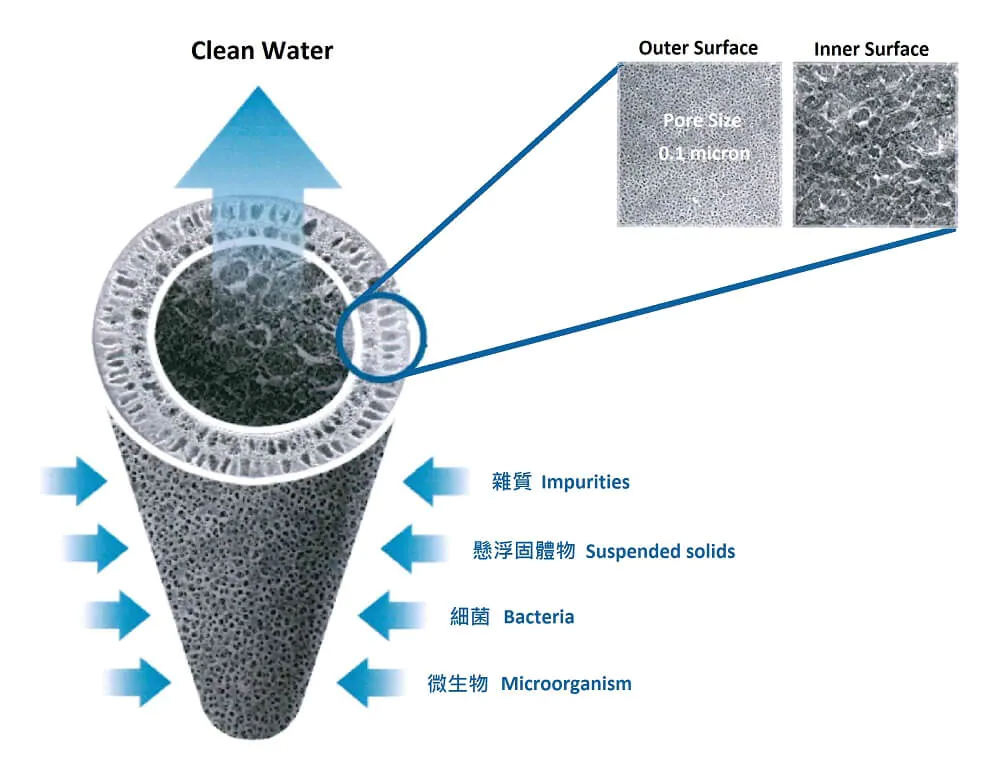 Inspection Report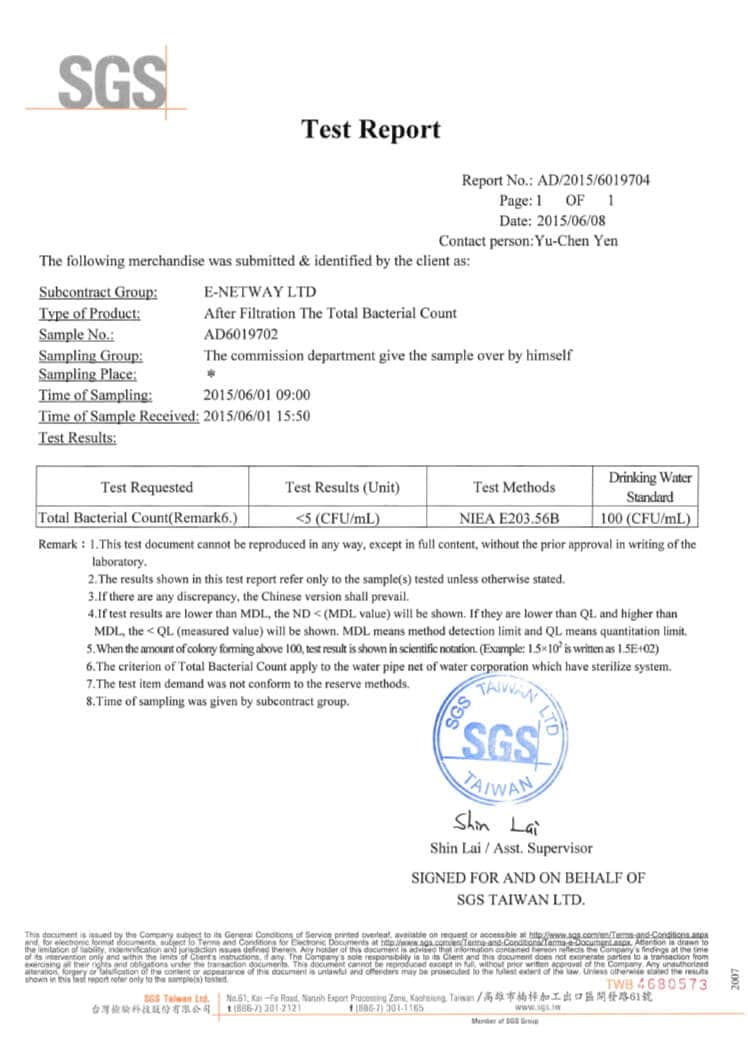 Top quality Granular activated carbon:

Filter odor and chlorine.
Metsorb HMRG:
It can filter out lead and heavy metals such as Mercury, Copper, Uranium and so on.
Application:
fridge, ice machine or Simple Purifier and so on.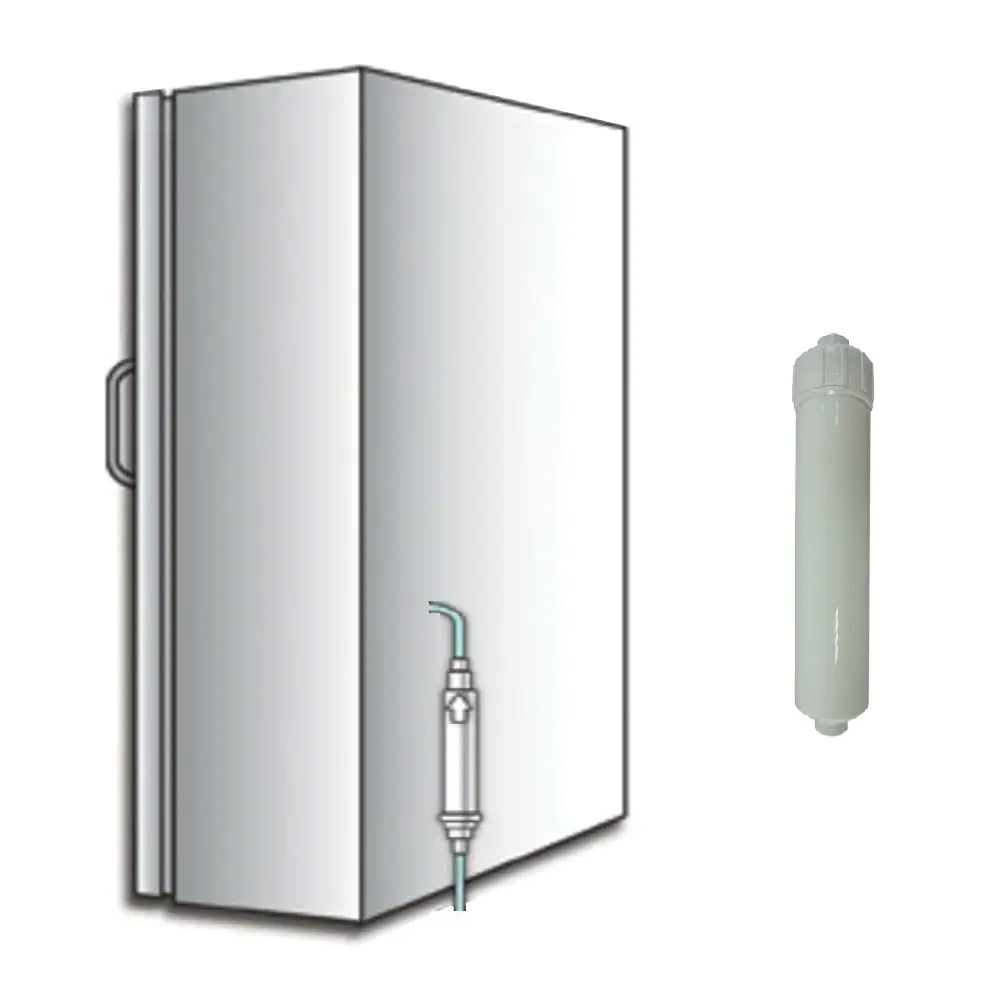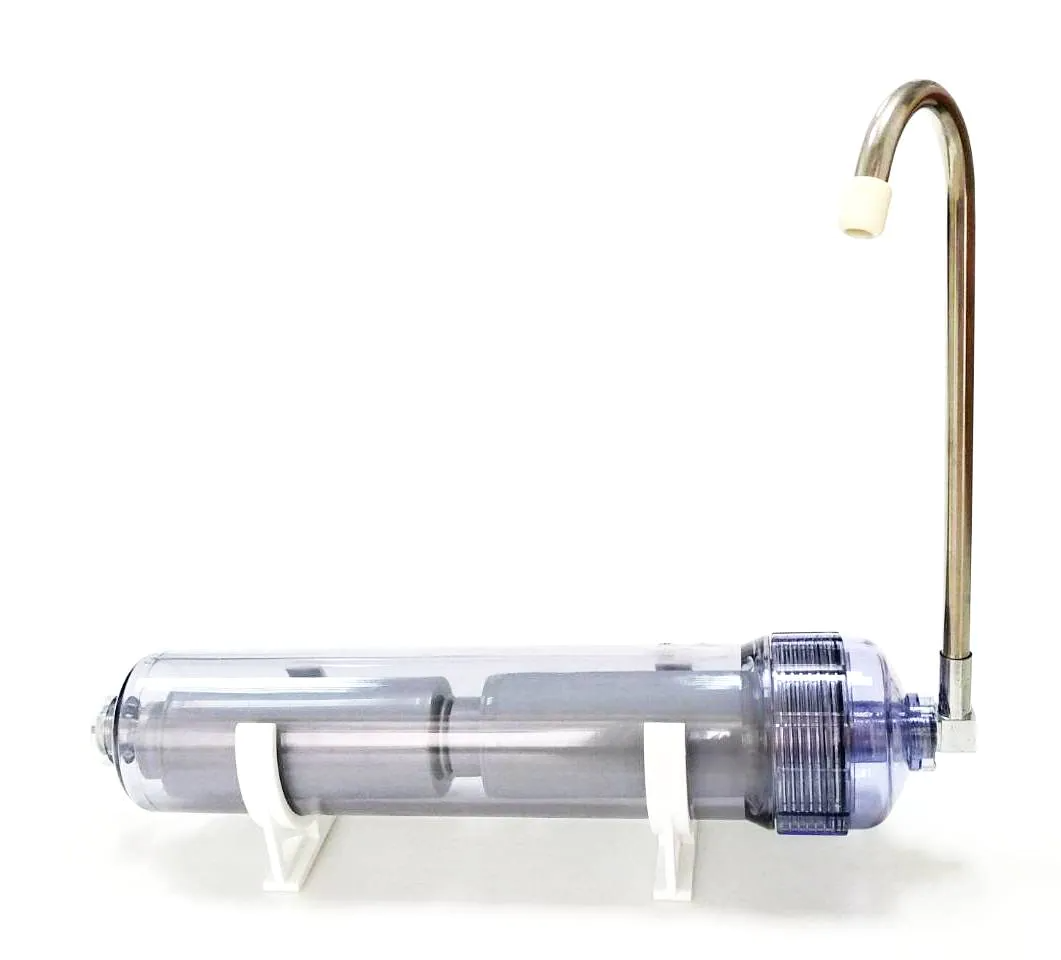 More Product