The hook swivel Wende-Schnalle with elegant curve and silver finish.On the buckle surface,we provide angepasst your own logos and pattern.
There are only part of our buckles presented on the website. We welcome your questions and comments.
Hope to receive your messages soon.
Instructions:
1.Put the belt into the buckle and clip or screw on merely.
2.The length can adjust and trim based on your waist.
3.You can change tongue buckle easily without changing the whole belt.
4.If your belt is a double belt, you can decide the style of wearing according to the occasion.
1.Zinc alloy material
2.Suitable for 30mm(1.18inch) belt
3.Adapt to double-side use belt
4.Customize your own design logo and pattern
5.Provide different finishes(Color code attached)
6.Made in Taiwan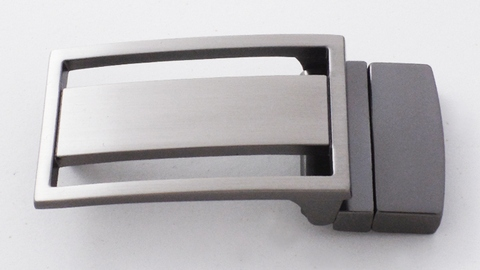 HOOK SWIVEL REVERSIBLE CLIP BUCKLE
HOOK SWIVEL REVERSIBLE SCREW BUCKLE