Dynamic Distribute
Jnice has innovated the 3 points-triangle dynamic distribute system which improves the accuracy of hitting. From swing the racquet to touching the stringed area then to hitting again, the 3 points-triangle dynamic distribute system provides a higher tolerance that can correct the deviations and make you play more easily.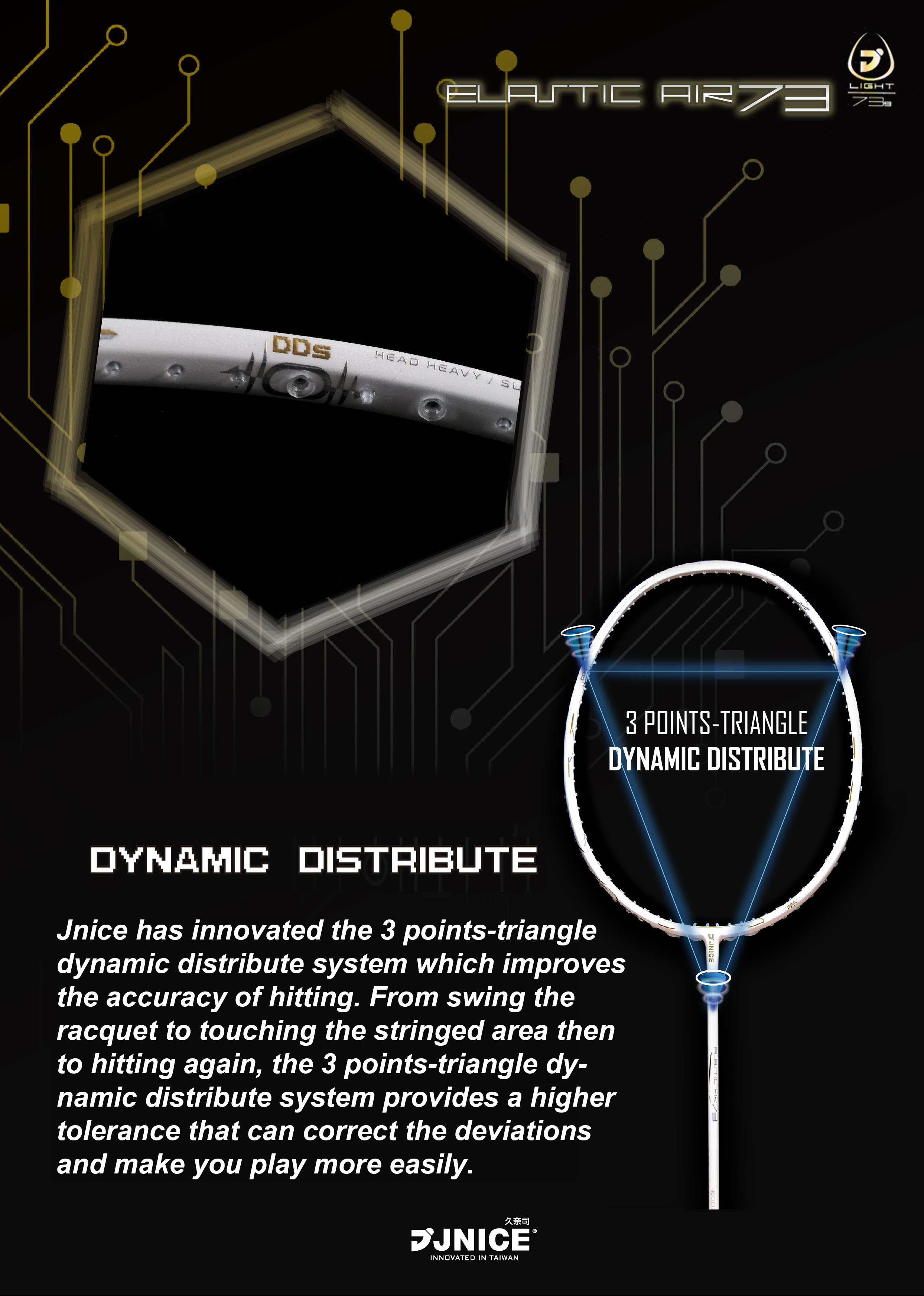 Boost technology
Boost shaft technology can make racket reform more quickly and provide clear hittings. Boost shaft technology is suitable for both offensive and defensive players.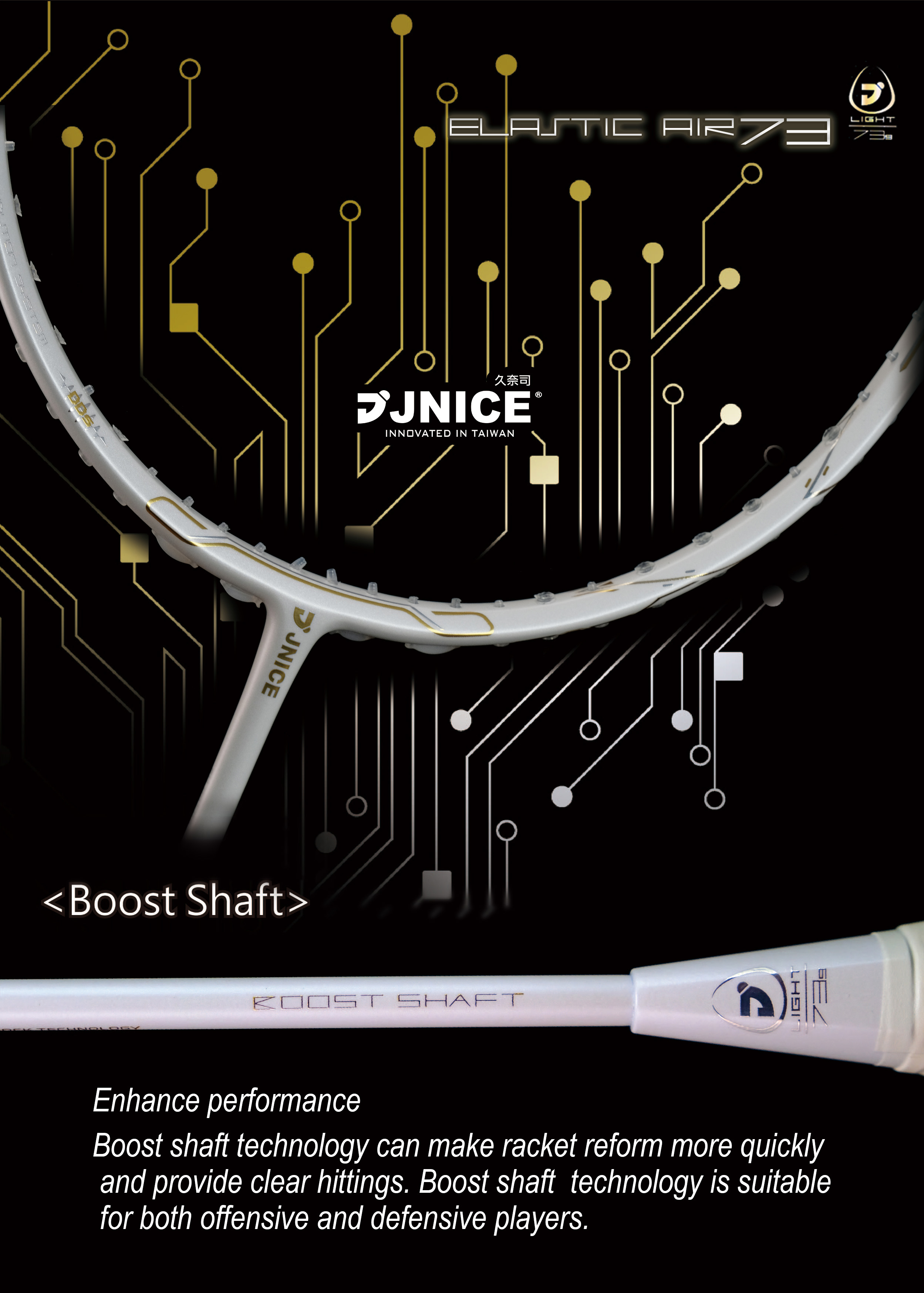 Anti-Stock Technology
After numerous experiments by JNICE lab, we develop the latest Anti-shock technology. Vibrations can be absorbed and transfer to energy for next hitting. Thanks to Anti-shock technology, your playing performance will improve to next level.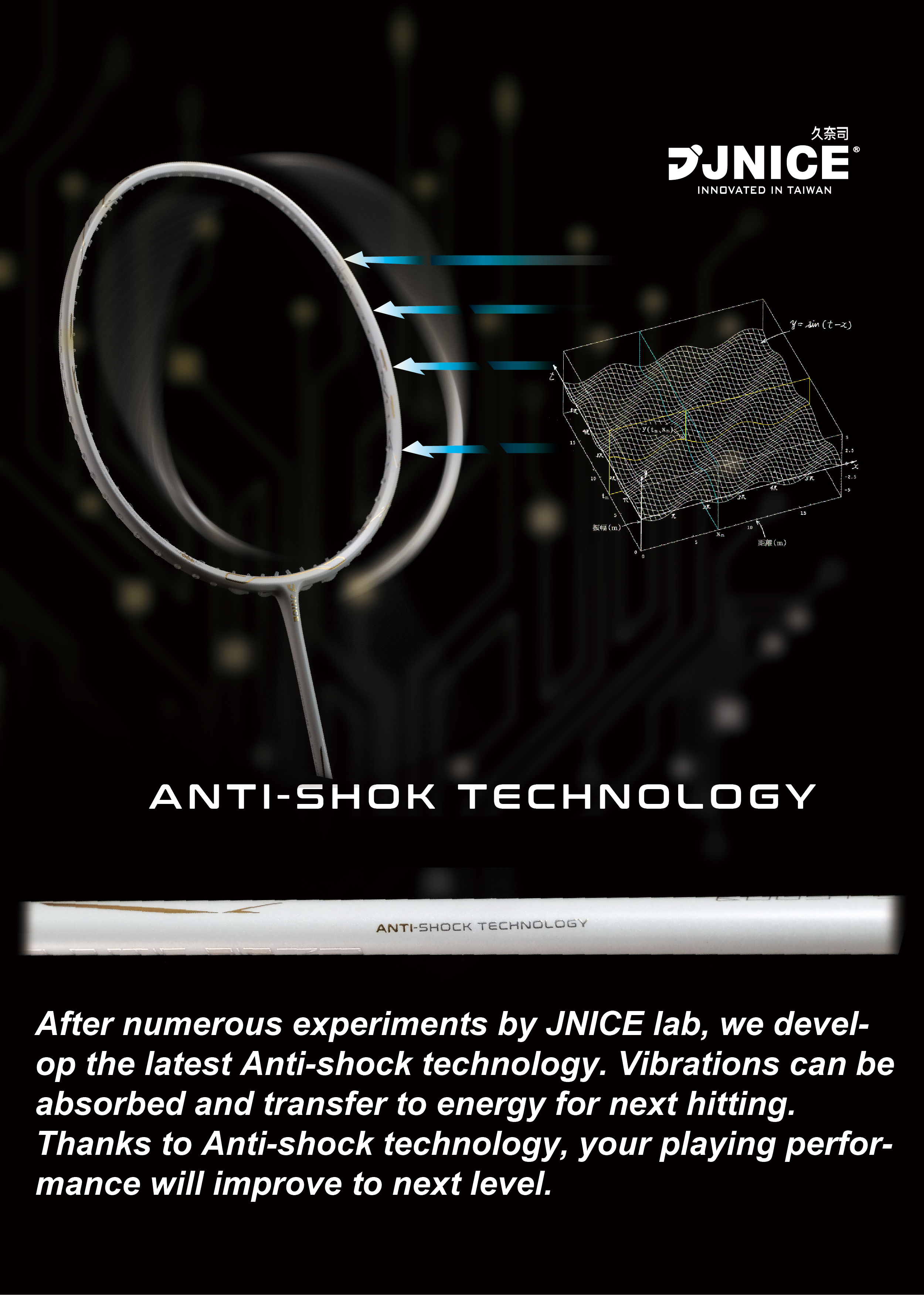 product model:ELASTIC AIR 73
Frame:TORAY 46T Nano Graphite
Shaft:TORAY 46T Nano Graphite/7.0mm
Weight:6U
Balance:300-305mm
Flex:Stiff (8.0~8.3)
Tension:28
Stringing pattern:76
Country of origin:Taiwan
We also provide OEM racket service. If you are interested, please feel free to contact us.