Youleg Anti-Embolism Stockings apply gradient compression highest at ankle and gradually decreases pressure up the leg to improve blood flow. Improved blood circulation helps reducing the risk of Embolism and Deep Vein Thrombosis (DVT).

Product Features:
Designed to reduce the risk of venous thrombosis in the inactive patient.
With reinforced soft fleecy heel to reduce the risk of pressure on the heel.
Inspection Toe Hole helps infection checking or contamination if ambulatory.
Soft, breathable fabric is lightweight and comfortable.
Color coded sizing indicator to aid correct fitting.
Material: Spandex / Nylon
Size: S, M, L, XL, XXL, XXXL
Length: Regular, Long
Color: White, Beige, Custom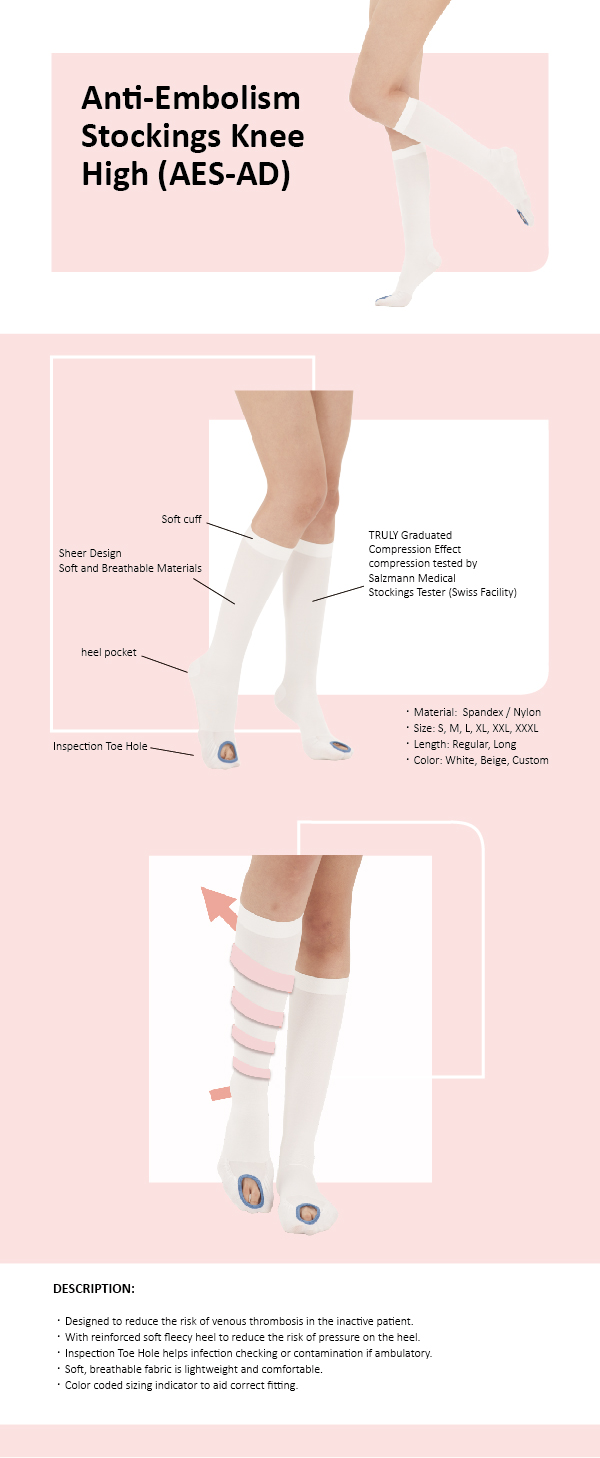 - Certificate: CE, FDA registered
- Content: 75% NYLON, 25% SPANDEX
- 100% made in Taiwan
SIZING CHART:

✉Please send email for further inquiry
Contact us for immediate service!