AIRJNISE-01 nylon Shuttlecock
product model:AIRJNISE-01
product material:nylon
Recommended price: NT 300
Velocity: 77 grain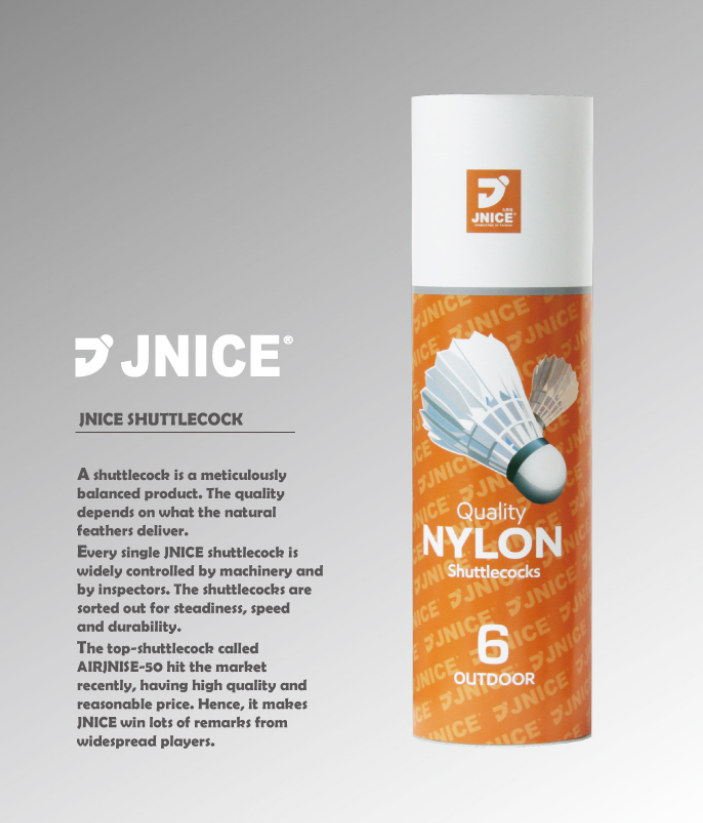 Shuttlecock is an indispensable role in badminton. Badminton is the influential factor in the shuttlecock feather quality and structure.
A shuttlecock is a meticulously balanced product. The quality depends on what the natural feathers deliver. Every kind JNICE shuttlecock is widely controlled by machinery and by inspectors. The shuttlecock are sorted out for steadiness, speed and durability. At present, the common artificial material badminton on the market is mainly nylon badminton.
In some less demanding amateur competitions and badminton activities for fitness purposes, nylon badminton has gained cost advantage with its superior resistance. The top- shuttlecock called AIRJNISE-50 hit the market recently, having high quality and reasonable price.However, JNICE provides shuttlecock made of different materials to meet the needs of customers. Hence, it makes JNICE win lots of remarks from widespread players.