About Taiwan Da-yu-ling Oolong Tea
1. Described as the highest grade of tea in Taiwan
2. Relatively scarce & slow production:
-Located in the vicinity of 2500-2600 meters above sea level.
-Average temperature in the mountain is only 20 degree, and mostly below 0 degree in winters
-There's only 1 time harvest each in spring & the end of autumn
3. Fresh & lively tea colour, along with its smooth and particular taste (the tea fragrance remains long and strong inside the
mouth), and the level of re-brewing times is relatively high
Company Information↓↓Our Plantation↓↓
↓↓Our Factory in Nantou, Taiwan↓↓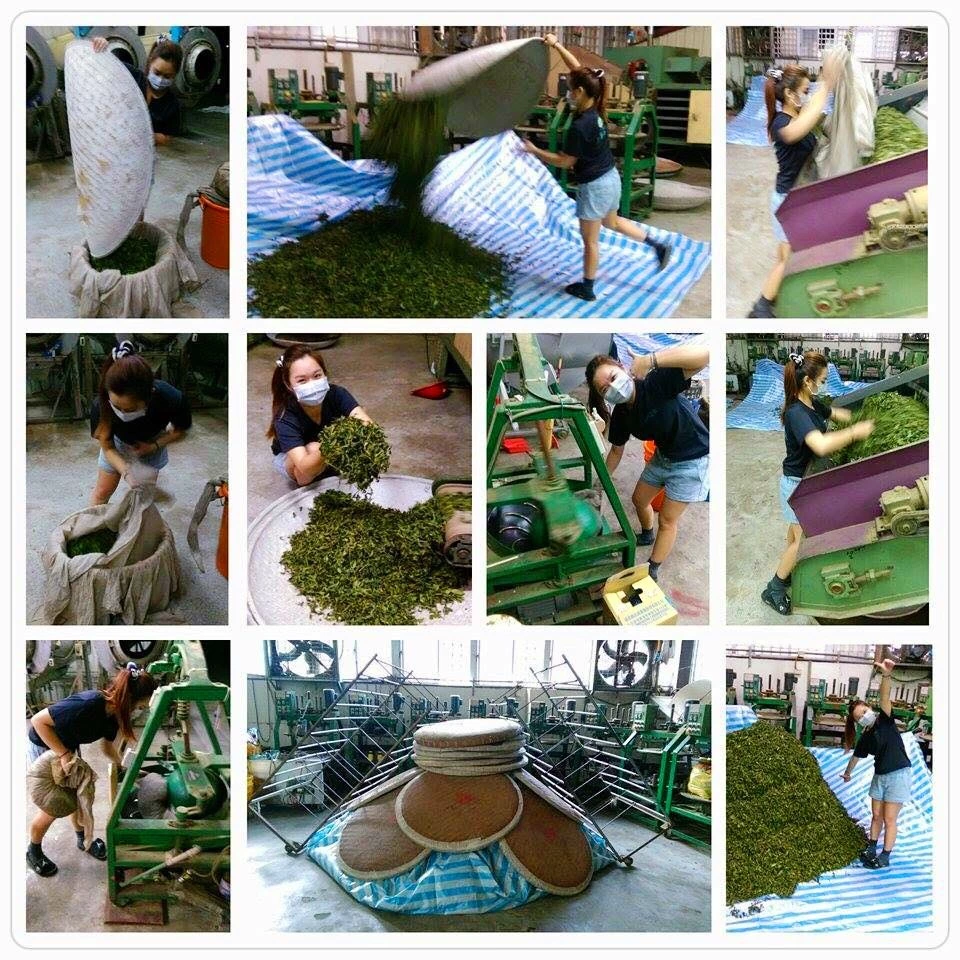 Cham Hung has run their own plantations & factory more than 55 years, they have been inherited for four generations since 1963, the period was also the year which the tea industry started to expand at a rapid rate in Taiwan.
We sold from only the tea flush (bud) in the beginning to now a variety of Oolong tea leaves as a wholesale.
In order to understand the customers' demands, we are dedicated to non-stop innovation and improvement, and have built the customer loyalty, encouragement and good reputation, which are the driving forces behind the establishment of our existence and confidence.
Our Advantages
The tea plantation area of China is four times the size of Taiwan, but the quality is not as good as Taiwan tea. Professionals pointed out that China belongs to a continental climate with less water content in the air, which leads tea leaves to lose their vitality within a short period of time. On the contrary, Taiwan belongs to a maritime climate, tea leaves can still retain the original flavour even after withered away.
Taiwan Oolong Tea is an island and semi-fermented tea, it's famous and valuable by the smooth and extraordinary taste and smell which are between black tea and green tea: pure, sweet, and refreshing, additionally, with the favour of natural fruit. They are the most obvious characteristic of oolong tea compared with other tea varieties.
Packaging & Shipping
Packaging: Pyramid tea bags/Bags/Packs/Vacuum packaging/Nitrogen packaging/Cans/Boxes...etc.
Delivery Term: EXW/FOB/DDU...etc.